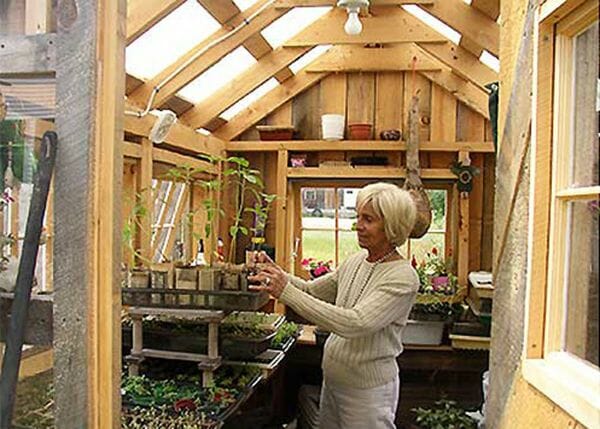 Gardens can be a great environment to spend time in, especially if you are living in a smaller house with not that much room for relaxation. In the spring of 2017, an astounding 117.6 million Americans were reported to engage in gardening, which means that more and more people are taking to their gardens as both a hobby and form of relaxation.
Apart from the amazing health benefits such as boosted self-esteem and improved heart-health, gardening can create a breathtaking backdrop while enhancing the beauty of your tiny home. However, as much as we all wish it was that easy, you can't just randomly start gardening by planting a couple of plants here and there around your home. Certain things should be considered when you decide to build a tiny house garden that is both practical and beautiful. Check out some of Jamaica Cottage Shop's gardening ideas for small gardens below to get started!
CREATE A GARDEN THAT IS BEAUTIFUL AS WELL AS PRACTICAL
When creating a small garden next to your cabin, make an effort to create a garden that not only boats a multitude of beautiful flowers but a variety of herbs and vegetables as well. The best way to describe this is to refer to it as a kitchen garden. If you have ample free space you can create a partition with veggies and herbs on one side and flowers on the other. Kitchen gardens such as these are also a great way to save money on fresh produce.
ADD A WATER FEATURE OR SPLASH POOL
Water features and splash pools can add a lot of dynamic to a tiny house garden. The harmonic flow of a water feature is very relaxing and will greatly complement the overall ambiance of your garden. Bird baths, water fountains and waterfalls will all bring something unique to your outdoor space. A splash pool will offer a welcome reprieve from the heat during summer and is also far easier to maintain than what is commonly believed. As long as you familiarize yourself with basic pool chemistry you will be well on your way to ensure that your pool remains crystal clean and sparkling at all times.
LIGHTING
Lighting is really important for any garden. Good lighting will not only make your garden even more beautiful but will also make it safe and accessible at night time. You can use beam light or diffuse light, or choose to install the light near the water feature to highlight it beautifully. Underwater lights in both your water features and pool can be used to create a striking illusion.
It is important to remember that the work is not limited to only creating a tiny house garden. It is of equal, if not more, importance to set aside time daily to ensure your garden and pool keep flourishing. Whenever you have some extra time on your hands, try spend it in your garden, continuously nurturing it until you are completely satisfied with the end-product.
By: Sally Writes