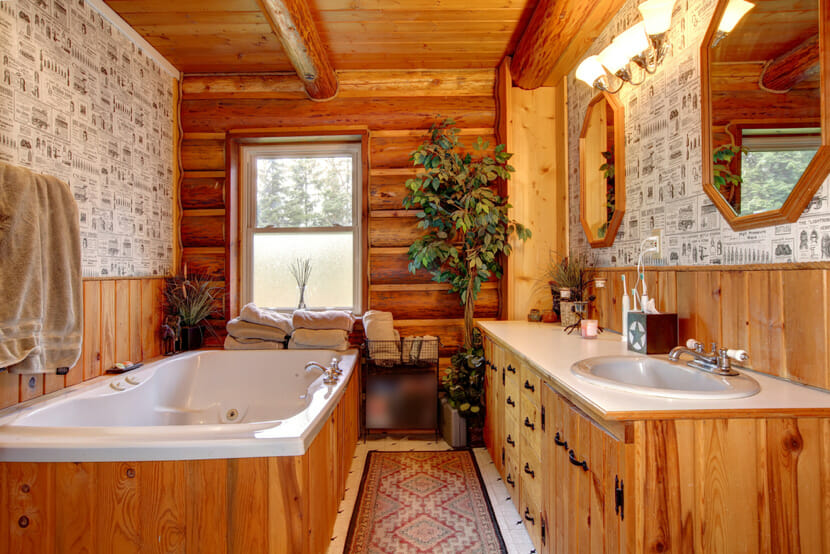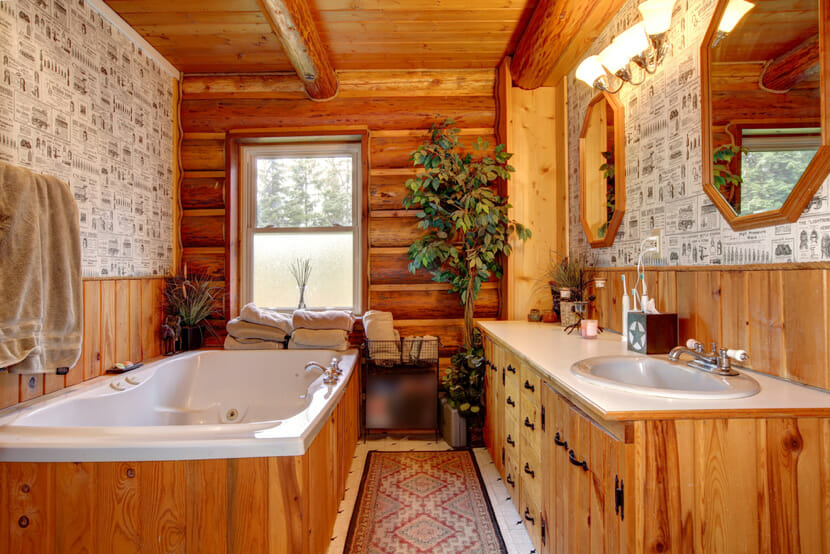 A retreat to nature is sometimes the one thing we need in order to find ourselves, meditate, and relax after a busy time at work. Knowing that we can get away from our responsibilities for a while in order to unwind and reflect is a good form of mental health break that could help us feel refreshed and ready for another busy time at work.
If you're into redecorating, and if you want to spice things up, here are some key tiny home bathroom ideas for transforming your cabin bathroom into something amazing.
CONSIDER ACCESSIBILITY
Our bathrooms tend to be a very private place, not just because we use it to take a bath, but it's one of the few places at home that we can truly "unwind" and be with ourselves. Showering or brushing our teeth can help us relax a bit and focus, which means the bathroom is essential for a bit of our relaxation anywhere, but especially in a cabin for vacation. This also means accessibility is extremely essential, as the appearance of our bathroom can give the kind of ambiance we need depending on our mood.
Consider placing a cabinet with some cabin bathroom decor and materials you need for special "sessions." Perhaps the cabinet can contain scented candles, essential oils, and bath bombs so you can quickly transition from an ordinary bath into a relaxation session.
At the same time, make sure you have cabinets stocked with everything you need for a few months. These include soaps, shampoo, conditioners, lotions, and other amenities that you will need during your stay. This prevents the frustration of going out of the bathroom to find stock of something somewhere, which can "cut" down on our relaxation time.
Consider how easily everything is placed, and how close everything is with each other. If you are more than two at home, ask the users of the bathroom how their usual routines go, and how they want things to be arranged. This can give you an idea if there needs to be adjustments in the placing of toilets, counters, and showers
CONSIDER ACTIVITIES
The next step is to consider the kinds of activities you do in the bathroom. This helps you gauge the kind of adjustments you need in order to figure out the right cabin bathroom idea to improve the ambiance of the room. Do you use the bathroom to give yourself a relaxing bath? Is this where you meditate? Do you like reading or playing on your phone while using the toilet?
The kind of adjustments you need now depends on the activities you need to do. If you enjoy reading in the bathroom, consider having a rack with magazines that entertain you. This is helpful if you have visitors as well. If you play using your phone, consider having a Wi-Fi extender, or having a waterproof case for your phone if you want to listen to music while in the shower.
Meanwhile, if you enjoy taking a relaxing bath every now and then, try to make sure you have access to things that can help you relax. Try to incorporate more dynamic lighting, or try to incorporate curtains and scented fragrances.
Try to add flowers and small accessories to give your bathroom the kind of aesthetic you need.
Remember, your relaxation counts, which means the kind of features you get your cabin will depend on the things you need. If, for instance, you're not comfortable with the lighting, you can grab scented candles instead.
CONCLUSION
Do remember to be meticulous when it comes to choosing features and cabin bathroom decor can be a time consuming process. If you aren't sure of the design choices you have, then you should take the time to assess what you want to achieve and the resources you have in order to achieve them.
Remember, the cabin is one of the few places that's the best treatment for your soul, so its bathroom should only be the most relaxing place for you to be in. Transforming it with these tiny home bathroom ideas might take time, and making it into your "perfect" cabin bathroom might take effort, but if you finally make it, you'll be relaxing here in no time at all. We hope you enjoyed this Burdens Bathrooms article on cottage bathroom ideas.
Bethany Worth
Bethany is an aspiring interior designer who enjoys designing, especially the bathroom and kitchen. She currently writes for Burdens Bathrooms and is passionate about renovations. In her spare time, she reads design magazines and loves to work in a local interior design business for inspiration.