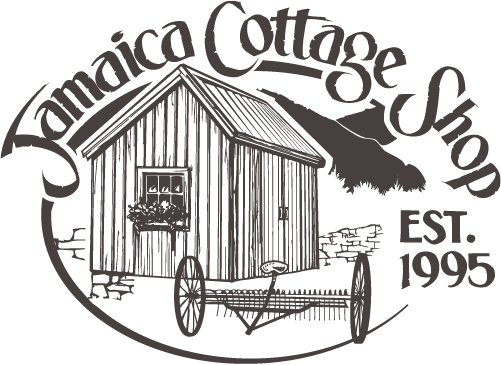 Jamaica Cottage Shop
Warranty Information
Jamaica Cottage Shop, Inc. protects clients by guaranteeing all products with a 2-year warranty plan. Our organization attempts to abide by the highest ethical standards, we work diligently to provide a high-quality product that will stand up to the rigors of everyday use. All Jamaica Cottage Shop, Inc. structures are covered for a period of two years for defects in materials and workmanship. We will repair or replace any defects at our discretion. Our manufacturing and shipping process is closely scrutinized, however, should you have any concerns whatsoever, our toll-free line offers prompt and courteous assistance.
RETURNS
Upon delivery, a quick inspection should be conducted and the freight bill signed to show you received the correct number of packages. You do not have to accept any delivery of damaged merchandise and may refuse the shipment. If on delivery damage is noticed on a Fully Assembled building or Pre-Cut Kit contact our office immediately for a plan of action. Call us at (888) 979-5059
Pre-Cut Kits: For the pre-cut shed kits, inventory should be taken and JCS contacted, within 10 days of receiving the shipment, to report any damaged or missing pieces. We will replace any broken or damaged parts right away. If notified after 10 days, JCS will reserve the right to determine the course of action on a case-by-case basis.
Ready-to-Assemble Garbage Bins: Contact JCS within 7 days of receipt of a damaged garbage bin kit.
Defective Parts: This warranty does not cover the cost of labor for replacement of any defective part. Jamaica Cottage Shop will repair or replace the defective item free of charge within the stated warranty period, provided that the defective part is returned for inspection. The part will be sent out pending our production and shipping schedules. The consumer will be responsible for the cost of shipping the defective part back to us and Jamaica Cottage Shop will be responsible for the cost of shipping the replaced part back to the consumer.
Hardware & Accessories: 14 DAY RETURNS if item is returned in the same condition that it was shipped from the warehouse.  A 25% restock fee may apply.
WHAT VOIDS THE WARRANTY
This warranty is null and void if the site is not prepared according to our recommendations prior to delivery and/or client declines proper installation on recommended points (blocks) as outlined on invoice. Structure moves or alterations made by anyone other than a JCS professional voids your warranty—this includes, but is not limited to additions, cutting, or changing the building.
Any damage occurring during a delivery to a site that is not properly accessible or prepared is not covered by the warranty and is the responsibility of the client. JCS allots 3 hours for a delivery; if a delivery exceeds this time frame due to a difficult site or poor site preparation, the client will be responsible for additional charges of $250/hour billed in 15 min increments plus expenses.
Any damages caused by lack of maintenance, vandalism, or improper installations (not performed by a JCS employee) are not covered under this warranty. This warranty does not include acts of god, fire, flood, windstorms, doors or windows, damage due to misuse, accident, neglect or any building that has been altered in any way. Leveling, sagging and/or shifting are natural occurrences and are not covered under this warranty. Wood is a natural substance that is affected by weather conditions and must be properly maintained. This warranty does not extend to color change due to normal weathering. Seasonal cracks and chips are natural characteristics of wood and are excluded from warranty.
Read more about storing your kit.
IMPORTANT: TERMITE PRONE AREAS
If you live in termite prone areas such as Mid Atlantic and Southern states, It is important you choose your materials wisely. Hemlock and pine will not stand up to termites.
A termite shield made from non-corrosive metal such as aluminum should be in place to deter termite damage. Cedar and pressure treated lumber is encouraged in these termite prone areas. We recommend upgrading to treated skids, joists, and decking for the floor system. Cedar shingle, shake or clapboard siding is also recommended for these areas.
PROPERLY STORE YOUR PRE-CUT KIT
Your kit will arrive in a breathable netting that can remain on the materials until you are ready to build. The best way to store your kit is in a garage or under metal roofing. The kits should be allowed to breathe. Wrapping or tarping them in plastic increases the risk of mold, decay, and damage to the lumber. The kit should be kept out of high humidity and be allowed to vent.
If you do use any other type of wrapping material to protect your kit, you must make sure that it is properly ventilated with openings on both ends that allow air flow. This venting is crucial to keeping moisture out of your lumber. We strongly advise against placing a tarp over your lumber because it will create a habitat for moisture and insects to collect, resulting in rapid decay of the materials. Improper storage of the kit will void the warranty.
Storing your kit directly on the ground is not advised, as moisture can become trapped and damage the lumber. If your kit comes on a wooden pallet, the pallet may be placed directly on the ground as it is not part of the final structure. However, we recommend this only as a temporary solution. Be advised that our timber frame kits do not come on a pallet and should not be stored directly on the ground.
Do not allow snow to sit on top of your kit. Kits are weather resistant but not weather-proof and can sit outside for up to ten days. Past ten days it needs to be under cover. Not only rain, but sunshine can harm your kit. The sun will allow moisture to become trapped inside if not allowed to escape. The warmth of the sun will pull moisture from the ground and the plastic will trap it, if the ends are open this moisture has a route to exit.
TRIAL KIT DISCLOSURE
Trial kits still have a fair potential to contain inconsistencies and discrepancies that will need troubleshooting by the client on-site, including on-site cutting and adjustments.  Please work closely with our tech support to continue to move forward in the best way possible to complete the project.  While JCS will work closely to help complete the project via Tech Support calls and emails, the Company is under no obligation to pay for any additional or unexpected labor involved.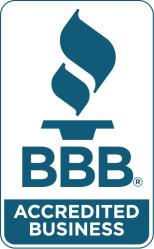 JCS is a BBB Accredited Business