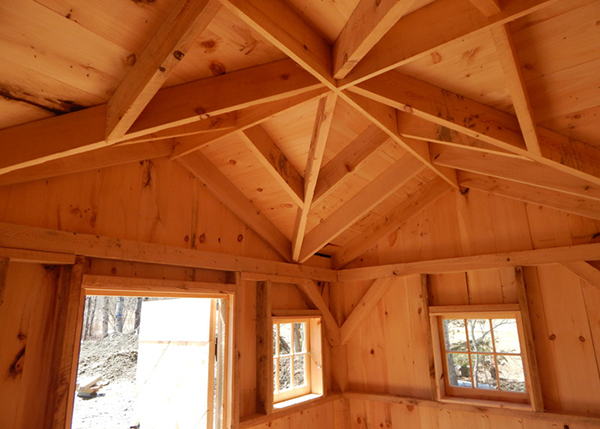 We at Jamaica Cottage Shop pride ourselves on offering a wide variety of well built, durable, Vermont made, post and beam sheds and cottages. All the designs are constructed using native rough sawn, full dimensioned lumber grown and sustainably harvested here in the USA. The framing is constructed of eastern hemlock and the siding and trim is dried eastern white pine.
Building projects are shipped in one of three ways, kit, plans or fully assembled. Many of our designs are offered in our detailed step-by-step plans format and/or pre-cut kits internationally and most are offered fully assembled in the Northeast USA.
We hand cut, part number and color code each piece and ship direct to you. Whether pre-cut kit or fully assembled, our designs are crafted with care and exude a traditional country charm that is an asset to any landscape. We are continually expanding our product line and our website.

International Building Codes are followed whenever possible. Due to environmental and local interpretations it is best to review with your local municipality. Final approval is governed and granted solely by your local building department. It is the land owner's responsibility that all local construction codes are being met.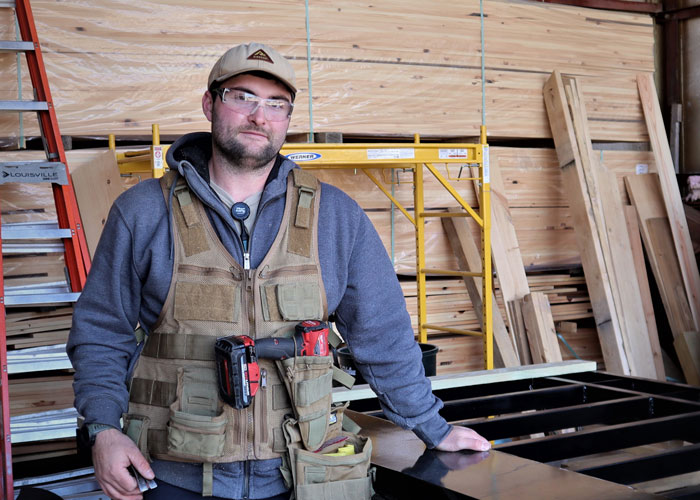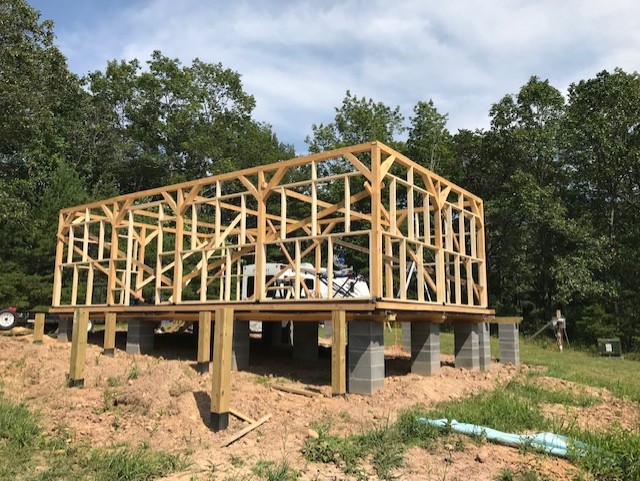 Every project is different. We encourage and appreciate all the feedback we can get. We are continually using client comments and suggestions to improve our products and provide the most accurate and complete information possible. Assembly time is based on the average length of time we have been told it takes to complete. For example, an 8×10 Vermonter shed kit takes approximately 20 hours to complete. 
Each kit arrives with a set of detailed step-by-step instructions and includes a toll-FREE technical support line: 1-(866)-873-1501. These step-by-step plans are complete with vivid color pictures, color coded cut list with matching exploded view. Also included is a guide to best shed site choice, how to prepare a shed site with specifications and cabin foundation choices for your specific design. All the materials and hardware needed is included.
Our Pre-Cut Kits contain everything you need to build one of our fabulous designs. JCS has solved all the headaches of finding the correct angles and the aggravation of starting from scratch. The kit is extremely well laid out. The detailed step-by-step format of the plans, complimented by the color coded cut list and exploded view, make assembly of this kit a fun and satisfying project for any skill level. The organization, plans and thought that have gone into the preparation of our cottage kits will result in a quality finished product. 
Basic carpentry hand tools will be needed with our precut lumber packages. We work with many individuals regularly that are experienced in assembling our pre-cut kits. A list of recommended assemblers can be found here. If you are a carpenter or handyman interested in assembling our pre-cut kits, please contact us to be added to our referral list.
Fully assembled prefabricated sheds and cottage buildings deliver exclusively to the northeast USA. Fully assembled pricing represents a weather tight shell specifications matching the same as a PCK. The option A specifications can be found on the website under each designs product page. Designs that meet road transportation guidelines are 10'6" tall or less, 14' wide or less and 40' long or less. If you don't see exactly what you're looking for give us a call, our fully assembled cottage designs are largely customizable and we'd be happy to work with you to meet your design needs.
Supply your own materials by following these do it yourself plans. Step by step instructions include a materials shopping list, a detailed cut list, and traceable rafter patterns. With the exception of a few designs, the plans are engineered for do-it-yourself homeowners. The detailed plans include foundation options, a shopping materials list and a color coded cut list. The trigonometry of the roof triangles has all been simplified with tracing the cut out roof templates. The plans are set for full dimensional lumber and English system measurements. Each purchase of DIY Plans includes a hard copy shipped via USPS and immediate digital access (if available) via the shopping cart. 
The most popular choice for a weather tight shell. The PCK is the complete kit for a design. It includes everything required to assemble the building including hardware, precut framing, siding and roofing as well as doors and windows. Hardware, millwork sheathing and DIY plans have been enclosed. Each piece is color coded and part numbered. The exact itemization of what is inserted can be found on the specifications tab of the website for each product page design.
This is the best choice if the space will be used as a living space now or in the future. A 3-Season kit prepares the building for interior finishing. It includes the complete PCK version, vapor barrier, solid roof sheathing and insulated floor system. A three season building seals the structure from humidity and moisture protecting from the environment, insects and rodents. DIY plans match a color-coded part numbered kit and the hardware is included.
Ideal for year-round comfort in harsher climates. Whether you live in a desert or the arctic the high R-value supplies year-round comfort. The package includes everything a 3-Season does with the addition of insulated thermal pane millwork, wall and roof insulation and pine interior sheathing.
Plumbing and electrical packages are optional for fully assembled projects.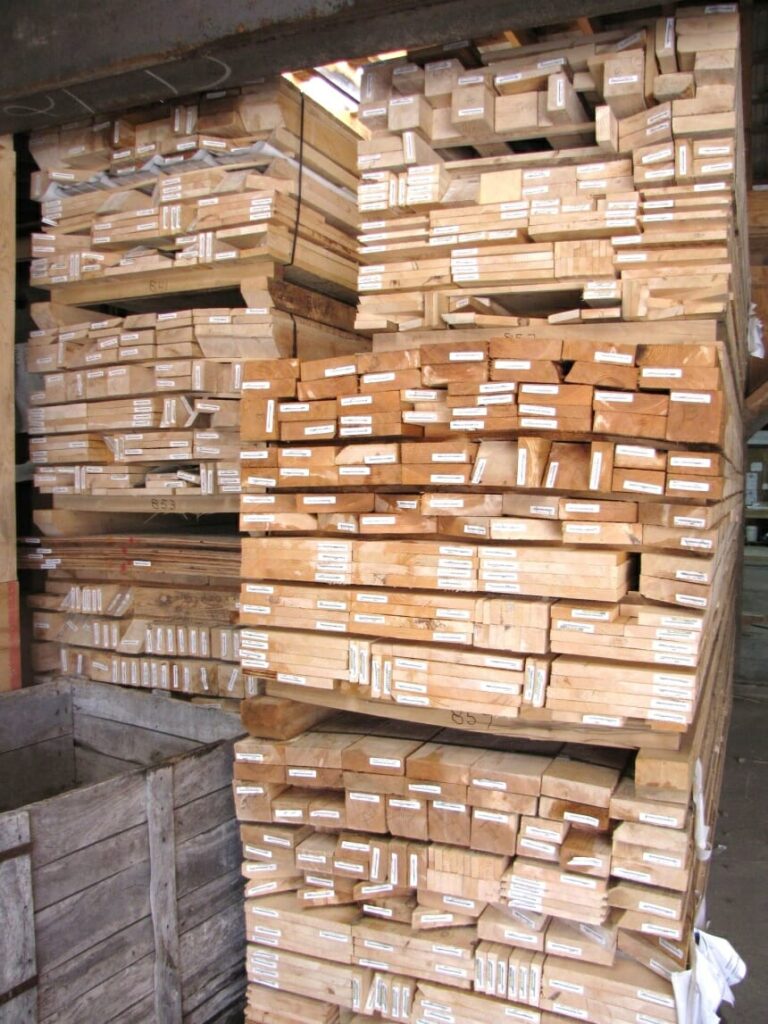 This is how our Pre-Cut Kits look!
What To Know Before Delivery
Become an Affiliate
Earn money with referrals, sign up now and begin earning money by posting suggestions, reviewing the product or recommending to others. Simply make a blog entry or social media post with the referral link.