Log cabins evoke feelings of comfort and serenity for many. Whether serving as a main home or a home away from home, these cabins are commonly situated in areas far from cities, usually in settings close to nature, such as forests, lakes, and beaches. Get more of a traditional rustic log cabin to the outside of your cottage or cabin by opting for Adirondack Live-Edge or Log Cabin siding. Often when decorating a cabin, people like to go for the rustic log cabin look, to feel cozy, warm, and inviting.
Traditional furnishings and décor usually come in muted earth colors that match the wooden structures. However, modern interior design offers more options for color palettes, textures, and shapes. Here are a few tips on how to design your cabin for this rustic log cabin look. You may find these suggestions helpful to make your cabin an ideal retreat for you and your loved ones.
Use Contrasting Colors And Textures
A log cabin is predominantly made of hard and structured wooden surfaces with varying darkness and hues in earth colors. These elements create a cozy vibe that you can enhance using details with soft and smooth textures like rugs, carpets, draperies, plush seating furniture, and throw pillows.
To create a contrast with neutral colors, you can consider using bright hues that would brighten up the room. For instance, you can consider using a carpet in cool tones such as green and blue to contrast with wooden flooring. This contrast allows you to add variety to the visual elements.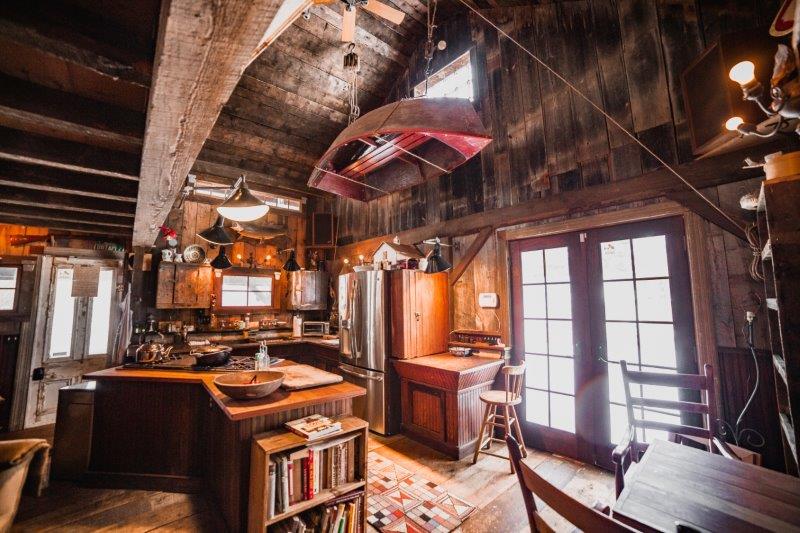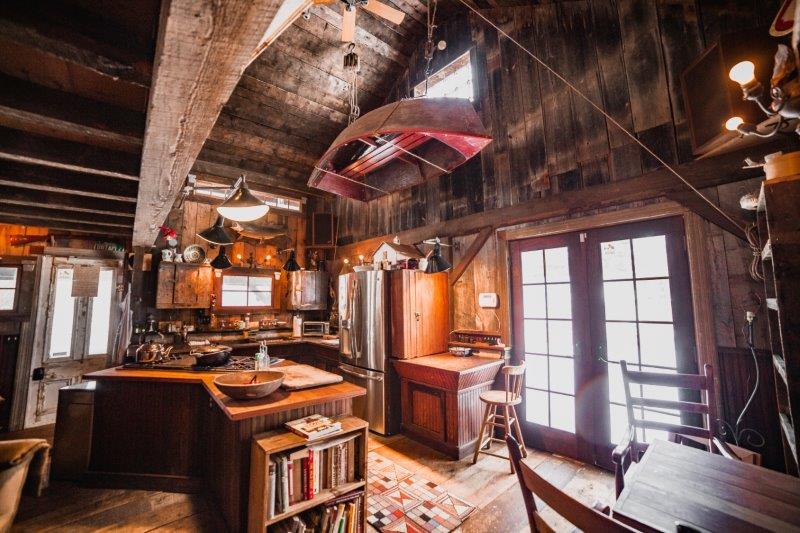 Create A Focal Point
Having a focal point in a room adds visual interest to your interior design. It can also be considered a unifying element for all other design details in a space. Examples of focal points you can consider are decorative pieces such as wall hangings, art installations, or sculptures.
You can also personalize one corner of the room and use it as a focal point. For instance, you can add framed family pictures or interesting items from your collection. This way, you can add your personal touch to your log cabin while enhancing its visual appeal.
Maximize Your Lighting
Having adequate lighting is needed to brighten up the living space, especially if your cabin has heavy wooden materials in dark hues. While the dark colors can add to the cozy feel of the rustic cabin, poor lighting can make the interior look smaller than it is. Also, there are times when you'll want to have an energized space, such as when entertaining guests or having fun activities with your loved ones.
Here are some of the ways you can liven up your log cabin interior with sufficient lighting:
Add wall lights, especially for areas with more furnishings and décor.
Place multiple light sources in varying sizes and brightness.
Put hanging lights in areas with high ceilings.
Decorate smaller rooms with tall and slim light fixtures to accentuate the vertical space.
To brighten up your log cabin further, you can use natural light sources and reflective surfaces. Natural light can open up and energize a space, making it ideal for wooden interiors. You can achieve better lighting by incorporating tall and wide windows in your cabin design.
Meanwhile, reflective surfaces such as mirrors and glass furnishings can make a small room look bigger and brighter. To add more of it to your interior design, you can consider using glass tables, framed pictures, or decorative jars and vases. These items can open up the space by reflecting natural and artificial light, enhancing the room's brightness.
Open Up The Floor And Visual Space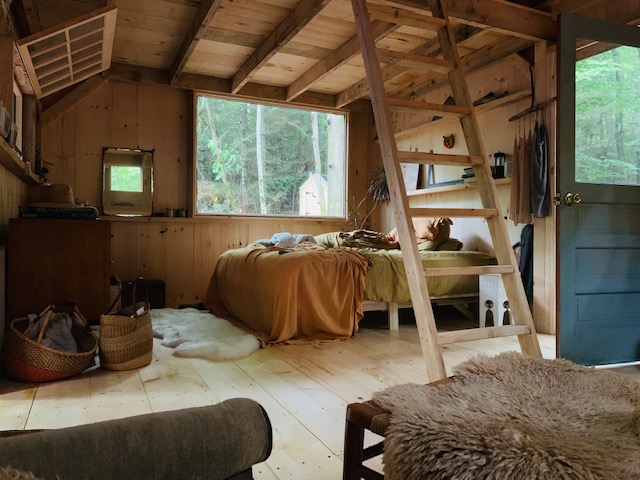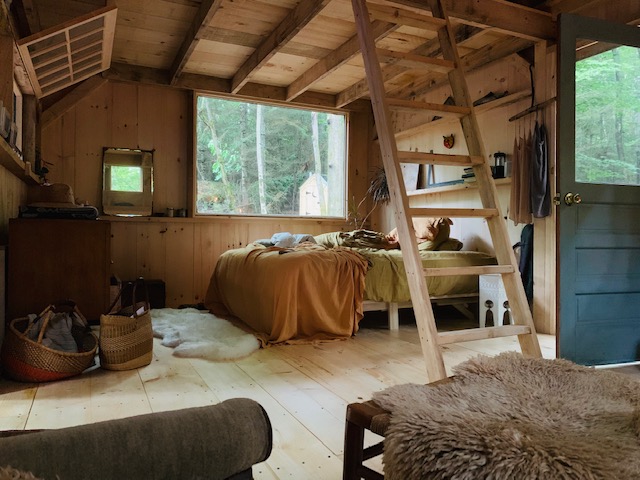 A room made with wooden structures can look smaller than its actual size. It's because of the dark, neutral colors and heavy materials that create the illusion of a smaller space. Jamaica Cottage Shop cabins and cottages feature open floor plans to help you make the most out of your space. If you're wanting to sport the log cabin look while creating a spacious feeling interior, you'll need to be strategic when choosing furnishings and décor.
For instance, you can consider taking a minimalist approach in your design by trimming down your furniture to only the basics and using smaller décor items. These will open the floor and visual space and make the room look bigger than its actual dimensions.
In order to achieve the ideal balance in colors and design to avoid having a monotonous or empty-looking room. To do this, you can use bold-colored décor or greenery such as plants and flowers. It's one of the effective ways to have interesting visual elements while having more floor space for ease of movement.
Conclusion
Having a well-designed rustic theme in your space can genuinely help you and your loved ones enjoy your surroundings. An ideal ambiance should promote restfulness and relaxation, and it should be filled with things that serve your needs. You can personalize your décor and furnishings in a way that would suit the theme, as well as your requirements and preferences. These tips on how to design a rustic log cabin can help you move and feel at ease, embracing all the warm and cozy feelings a cabin can bring.
Celine Ruffle
Celine Ruffle is an interior designer. Her passion for decorating and giving life and color to the house allows her to pursue a career related to it. Celine loves painting and going to an art museum in her free time.