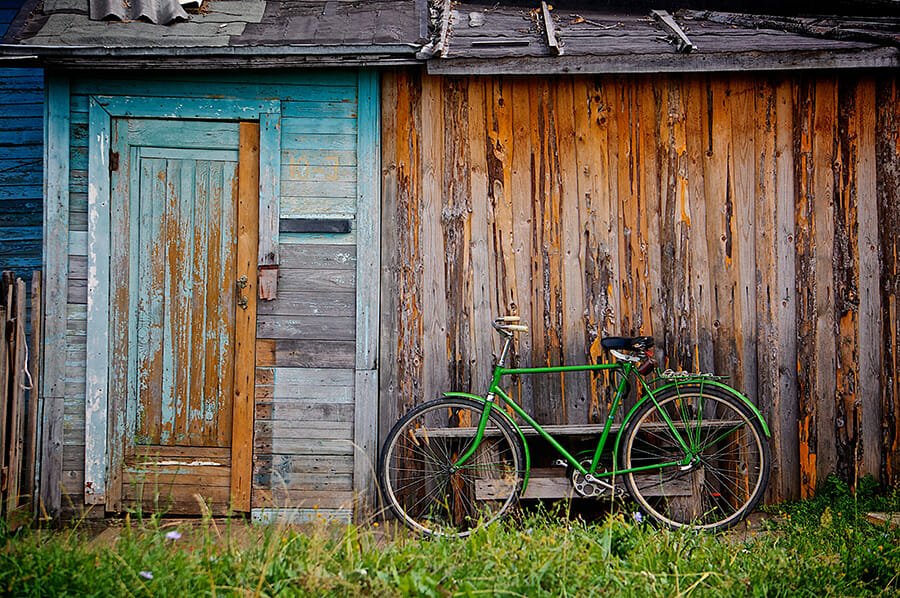 Investing in a garden tool storage shed is a great idea to keep your equipment secure and out of the weather. If your garden tools are left outside, they are prone to rust and any wooden handles can rot. With a little organization, you can use this area to store lawn mowers, bikes and potting equipment easily. Many of the DIY small shed storage ideas – such as using pallets for shelving racks – are cheap and simple to install.
STORING YOUR LAWN MOWER
The lawn mower is often the biggest item that most people keep in their utility shed. Installing two large metal hooks, to hang this from on the back wall or side of your shed is a good way of storing this. It will make the lawn mower easily accessible, and means that it is not taking up valuable floor space. You can turn the mower round to service it and switch the lawn mower blade when necessary. When you store your mower after using it, make sure that you clean off as much of the grass cuttings as possible, and wipe it down so that it is clean and dry.
KEEPING SEEDS FOR PLANTING
Seeds need to be kept in a waterproof place. You can use a collapsible fishing tackle box to store these in. It is a really economical use of space and can help keep your seeds dry. Make sure that you label up the small compartments so that you know what each type of seed is when you come to plant them. Make sure you look out for any use by dates on the seed packaging, as many seeds won't germinate if they are kept for too long.
INSTALLING A CEILING BIKE RACK
Bikes are one of the bulkiest items that are stored in the shed. They are also valuable and can be damaged easily. Getting them off the floor of the shed and onto the ceiling will keep them safe, keep them out of the way and free up space for your other tools and equipment. A ceiling bike rack is secured simply by two hooks and can fit most makes and models. You can also use it for other bulky equipment, such as ladders.
With these DIY shed storage ideas and a little planning and organization, you can easily fit your tools into your utility shed so that they are stored safely and easy to find. It is a great investment for any garden.
By: Sally Writes
Photo by Alexander Shustov on Unsplash