We are very proud to announce another year sponsoring the Maine Island Trail Association. According to their mission statement, they are: "dedicated to the protection and enjoyment of the wild islands of coastal Maine. Members who join this association volunteer to take care of the land and trails for the enjoyment of everyone." In the mid 80's there were informal groups of people who were joining to take care of land and water conservation. Formed in 1988, the Maine Island Trail Association, also known as MITA, aimed to bring all of these groups together. Now, this organization efficiently coordinates the efforts of many people to keep the land and water clean.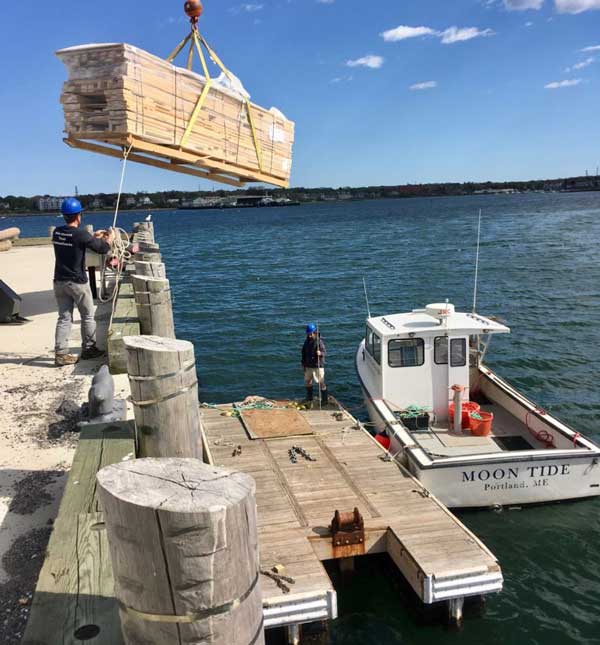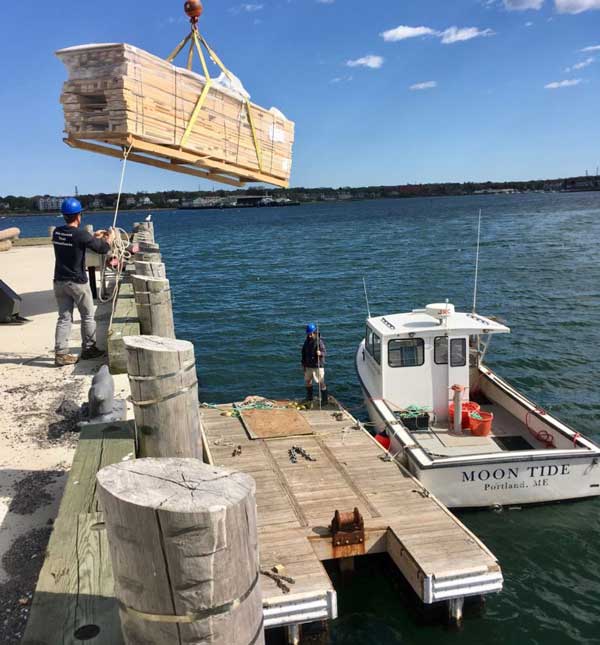 Where is Little Chebeague Island?
The area covered by MITA is called The Maine Island Trail. It consists of 375 miles of coastal Maine, and you can travel this water trail by boat. With over 240 remote islands to cover, we are sure their volunteers stay busy all year long.
Last year, our sponsorship helped them purchase a 12×16 Home Office kit. This one-room cabin with a porch was very much needed to house their caretaker, Lou. Before the cabin build, he was living out of a tent year-round.
Construction of the kit took place on Little Chebeague Island in Casco Bay. Accessible by boat, or by foot via a sandbar, Little Chebeague Island connects to Great Chebeague Island. This tiny island is only 3/4 of a mile long, with forests, shrubs, and beaches.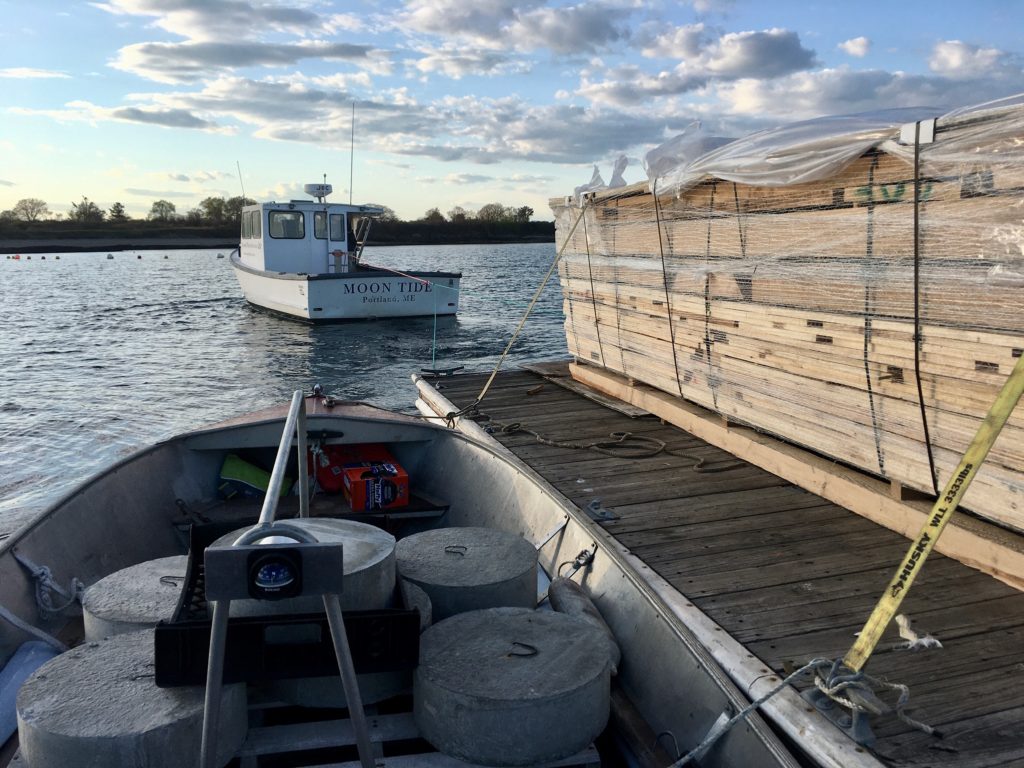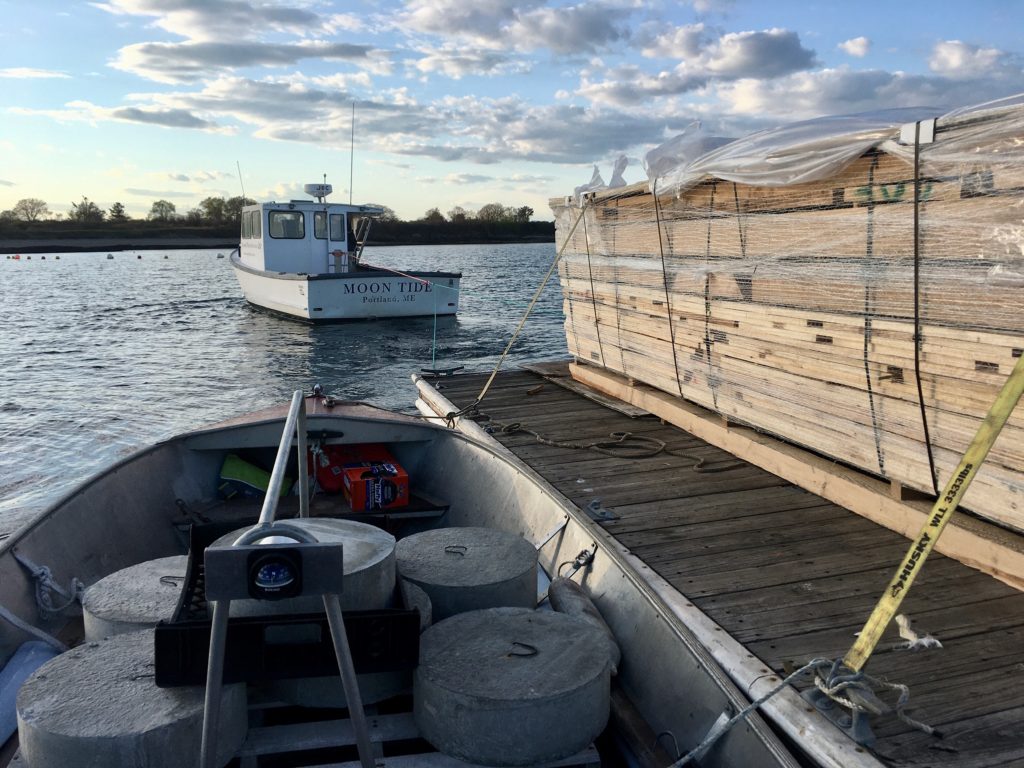 Special Island Delivery
Customers often ask us how to ship kits to an island. Luckily, MITA graciously shared some photos of the process. First, we delivered the kit to a port near Portland, Maine. Next, they placed the kit pallet on a work float, an oversized raft pulled by a motorboat. Also, Volunteers arrived by motorboat or paddled over in sea kayaks.
The Volunteers Were Crucial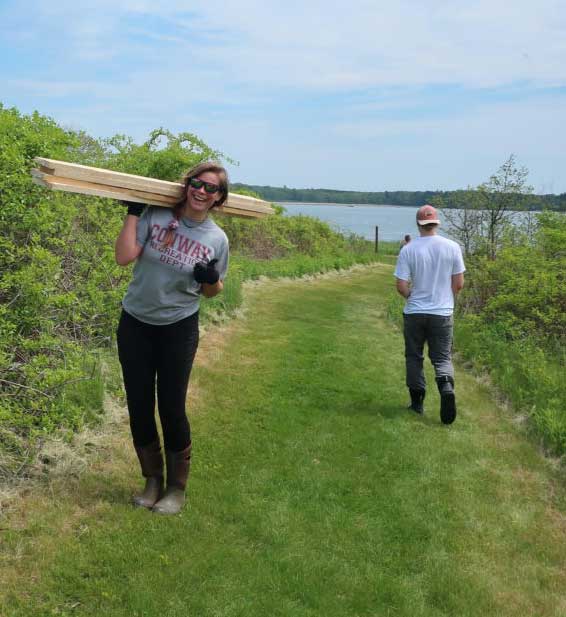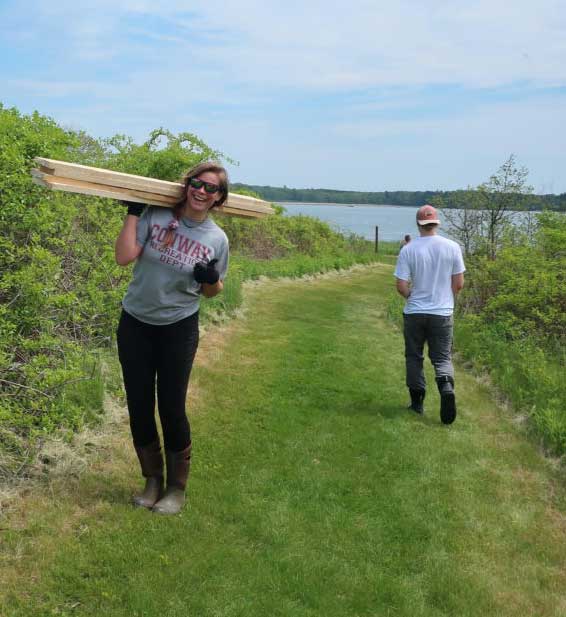 After the cargo arrived, volunteers lugged the kit, piece by piece, to the building site. This involved some heavy lifting. With all of the volunteer power this task was completed quickly. Working with a view of the Maine sea coast on a sunny day made it all worth it.
Once volunteers hauled the kit over to the site, others cleared and prepped the site, and started building the foundation. Then, they built the kit from start to finish, framing out the floor, walls and roof, and adding siding, roofing, windows and a door. They chose our standard Home Office which comes with pine board and batten siding and a corrugated metal roof in Evergreen.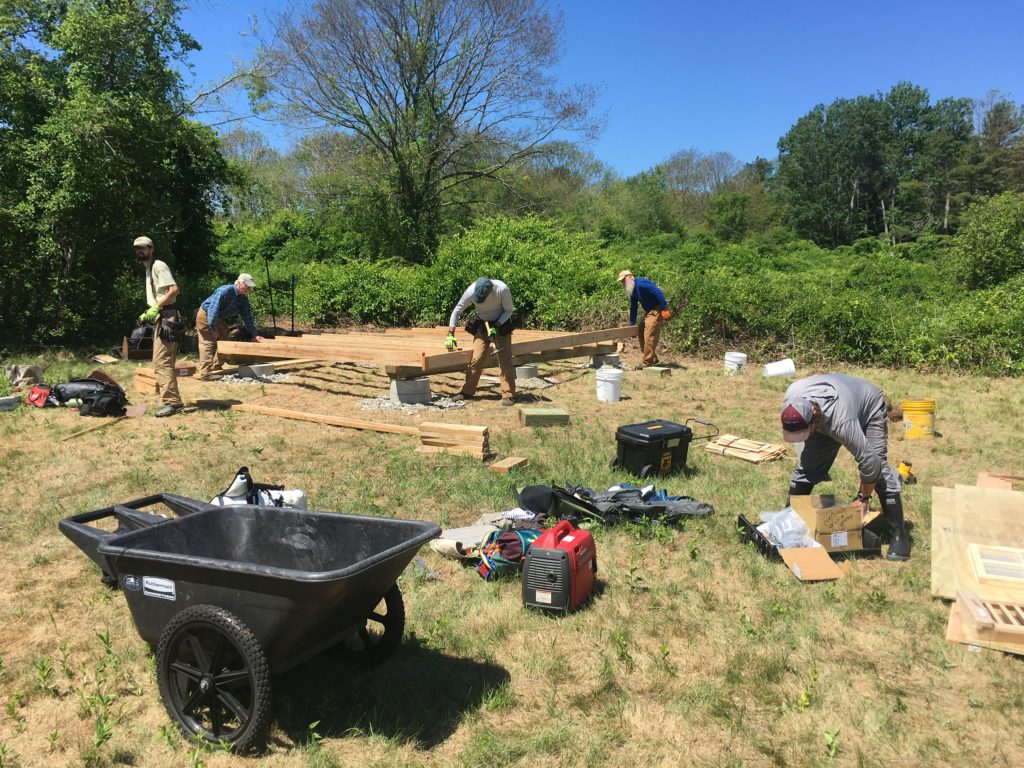 Overall, they spent two days transporting the kit and four days building it. Later on in the season, weatherizing and other final touches were completed. Now, Lou can be comfortable during his work stays. From their website: "The LCI cabin project took eight work parties, 64 volunteers, and 318 volunteer hours to complete." And that time included the task of transporting the kit to the building site.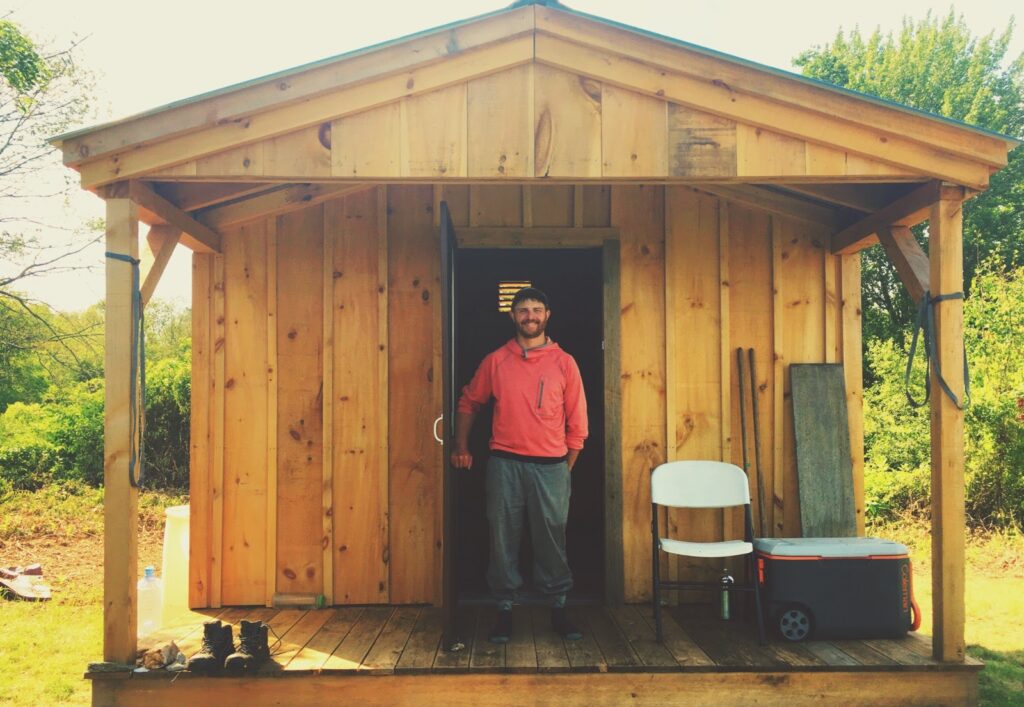 Get Involved
We are ecstatic that our contribution helped MITA raise the funds needed to achieve this goal. Interested in visiting Little Chebeague Island, or learning about volunteering with the Maine Island Trail Association? Visit MITA.org for more information. Use Coupon Code JCS2022 for 10% off your membership with MITA.