The difference between a good shed and a great shed is how you finish it. Aesthetic details from the roof color to exterior décor are the little touches that pull a building together and make it a beautiful part of your property. One of the most important aspects of your shed's visual appeal is the siding you choose for it. There are also practical considerations as well. When choosing siding for your shed, you'll want to consider if the siding is suited to your climate, and how long it will last. As experts in shed building, we've put together this handy guide to choosing siding for your shed, and will give you the pros and cons of many different siding options.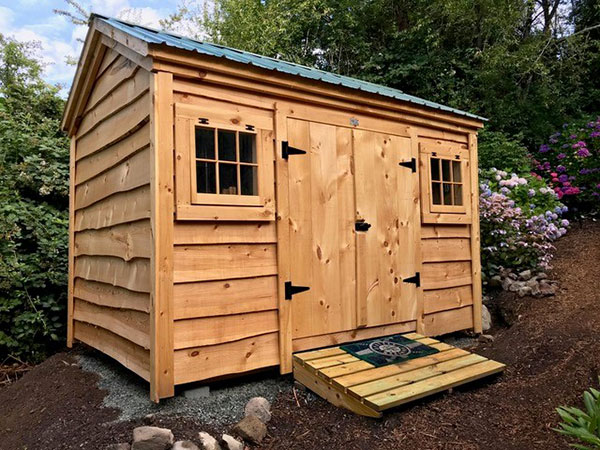 Why We Love Wood Siding
Wood is the primary structural material in all our sheds, cottages, and barns. We also prefer the use of wood as siding. There are two important reasons for this: the first is that it is more environmentally friendly than other kinds of siding. The second is that (in our humble opinion) it has a natural beauty that is unmatched by other materials. This blend of aesthetic charm and eco-friendliness makes wood siding an attractive choice for people who value both an attractive appearance and environmental friendliness.
Wood is a renewable resource, and using wood siding can contribute to sustainable building practices. When sourced responsibly from well-managed forests, wood siding has a lower carbon footprint compared to other siding materials. This is because it requires less energy-intensive manufacturing processes. Wood siding also offers natural insulation properties, helping to regulate indoor temperatures and potentially reducing energy consumption for heating and cooling.
In addition to the eco-friendliness of wood siding, it also offers a timeless and natural aesthetic that brings warmth and character to any exterior. One of the key benefits of wood siding is its exceptional visual appeal. The varied grain patterns, textures, and rich colors of wood create a unique and inviting facade that can suit a wide range of architectural styles, from rustic cottages and sheds to modern homes. This aesthetic versatility allows homeowners to achieve the desired look and feel for their property, enhancing its curb appeal and potentially increasing its resale value. Additionally, wood siding can be easily customized through staining or painting, which allows you to perfectly match your shed's siding to your home or other buildings on your property.
Cedar Siding
The natural properties of cedar have made it a favorite of woodworkers and builders for thousands of years. The compounds that make cedar so aromatic also make it resistant to rot and insects. This means that cedar can withstand exposure to moisture, rain, and humidity without easily becoming rotted. This makes it an ideal material to use on building exteriors which take the brunt of unpleasant weather. Additionally, cedar will slowly patina over time to an attractive gray color, which many people find appealing. When well maintained, cedar siding for your shed can last up to 40 years, making it a worthwhile investment.
Types of Cedar Siding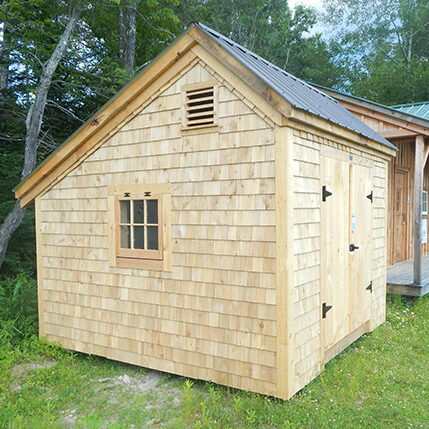 Cedar Shingles
Cedar shingles are sawn into their shape, making them typically smooth and uniform. In high wind conditions, they perform better than the similar cedar shakes, making them recommended for buildings in coastal areas. We offer cedar shingles in red cedar or white cedar. While you can paint white cedar shingles if you so choose, the tannins present in red cedar will bleed through paint, so only use stains on red cedar.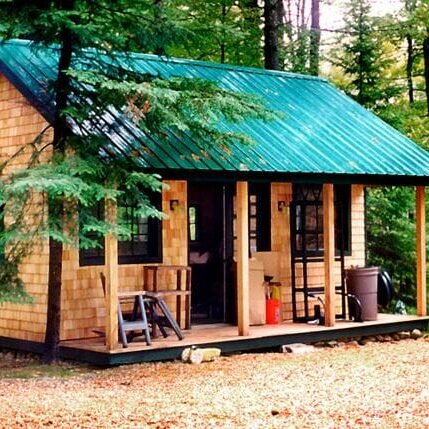 Cedar Shakes
Cedar Shakes are split, unlike cedar shingles which are cut. This creates an uneven, organic appearance that is perfect for those that want to choose siding for their shed that gives off a rustic, woodsy vibe.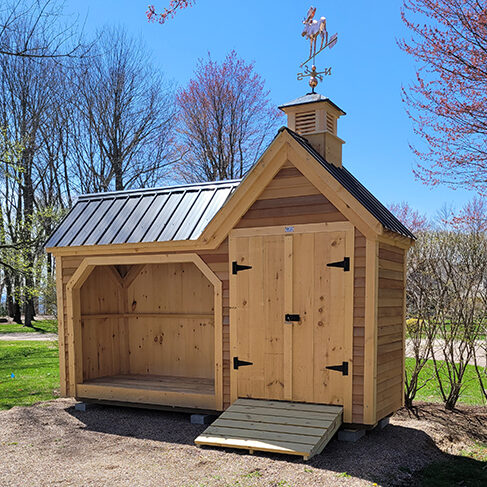 Cedar Clapboard
Cedar clapboard consists of long thin boards of cedar that are installed horizontally. This creates a more uniform, traditional appearance that looks beautiful in both rural and suburban landscapes. Treating the faces and cut ends of the clapboard with a stain will increase the longevity of this type of shed siding.
Pine Siding
Pine is an attractive and readily available choice of siding for your shed. The first benefit of choosing pine siding is that it is often the most affordable type of wood siding on the market. This means that people of all budget ranges can enjoy the attractiveness of natural wood siding on their shed. The light color of pine siding means that it takes paint well, so if you are considering painting your shed, pine is a perfect choice. Plus, there are many different styles of pine siding for your shed, giving you great variety in the looks of your building. Pine is more susceptible to damage from moisture than cedar is, so it's a good idea to make sure your choice of pine siding is treated, or that you use a weatherproof stain or paint on your pine siding to ensure its longevity.
Types of Pine Siding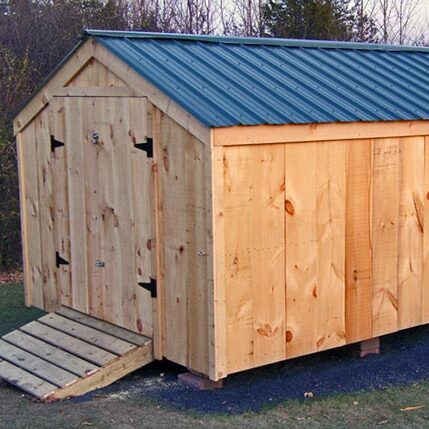 Pine Board
For the most simple and economical choice, pine board siding is the way to go. This type of siding can be used as a base for shingles or shakes, or left exposed. We recommend choosing an attractive finish to bring pine board siding to life. A disadvantage of this type of siding is that it is less weatherproof than other sidings that have overlapping joints.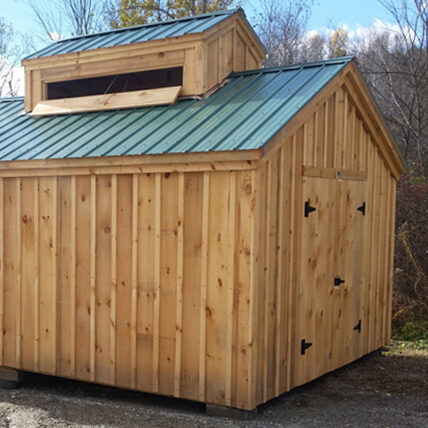 Pine Board and Batten
Board and batten siding uses alternating wide boards and thin battens to create a striped look. Pine board and batten siding is typically oriented vertically, but can be installed horizontally. This style of siding became popular in the Victorian era as a way to add detail to buildings, and can add a touch of elegance to any shed.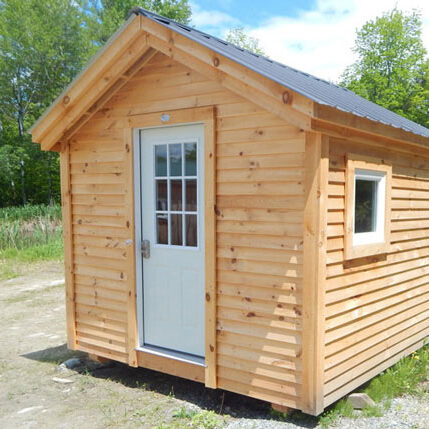 Pine Clapboard
Pine clapboard is made from long, overlapping planks of pine. This type of pine siding gives a very traditional look to a shed or building. Expect to see knots and grain in this kind of siding, as it is difficult to find long boards of pine that are completely texture-free.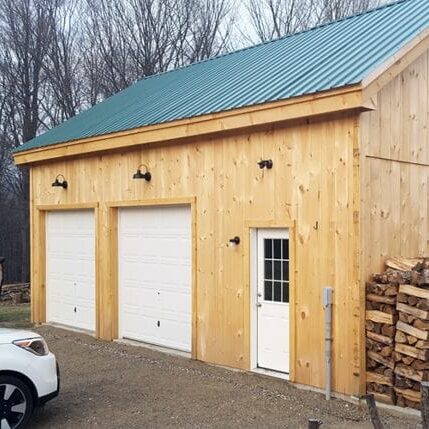 Pine Shiplap
Pine shiplap consists of interlocking horizontal boards that make a flat surface. The overlapping joint between the boards helps keep out both wind and moisture, adding insulating properties to your shed. Shiplap has been a popular trend for the past few years, and is especially popular for creating a clean and timeless style.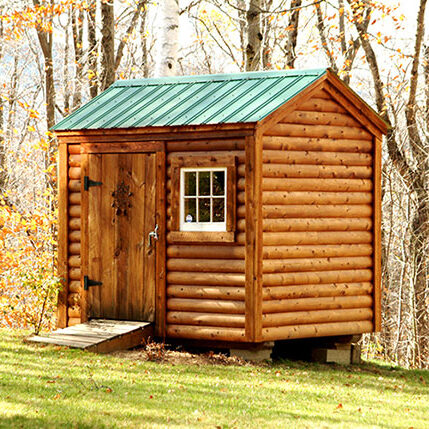 Pine Log Siding
This type of siding replicates the look of a log cabin without the expense of building the whole structure from logs. The boards have rounded edges and a three-dimensional quality that will give your shed the perfect old-fashioned look.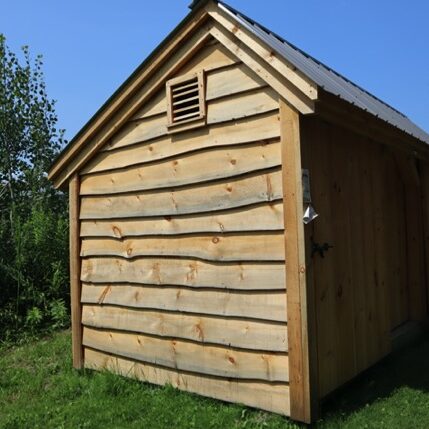 Pine Live Edge Siding
Live edge siding makes the most of the natural beauty of wood. One edge of the wood is left unsawn, letting you see the shape and natural beauty of the tree from which the wood is cut. If you want to give your shed or other building a rustic or cottagecore style, choose pine live-edge siding.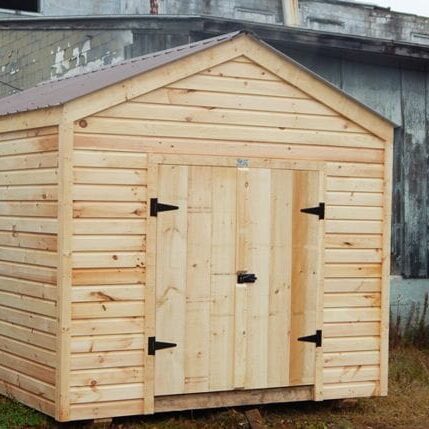 Novelty Pine Siding
Novelty pine siding has an extended lap joint, creating a siding that lays flat against the wall, with horizontal grooves between the siding panels. It has a similar visual appeal as clapboard, but a flat profile like shiplap.
Making your final choice
When choosing siding for your shed, you'll need to consider price, longevity, and the purpose of your building. While pine siding might not last as long as cedar, the decreased cost can justify opting for pine. For sheds where weatherproofing is essential, choose a siding with overlapping joints like shiplap, novelty, or clapboard to keep out any drafts. If you're looking to invest in natural siding with a long lifespan, choose cedar and be sure to apply a high-quality finish. If you end up purchasing your shed from Jamaica Cottage Shop, we make it easy to add custom siding to your building. As you configure your purchase before placing your order, you will see a drop-down option that says 'siding'. Just open this tab and pick the siding of your choice! And even if you choose to purchase your building elsewhere, we hope you'll opt for sustainable, natural wood when choosing siding for your shed.