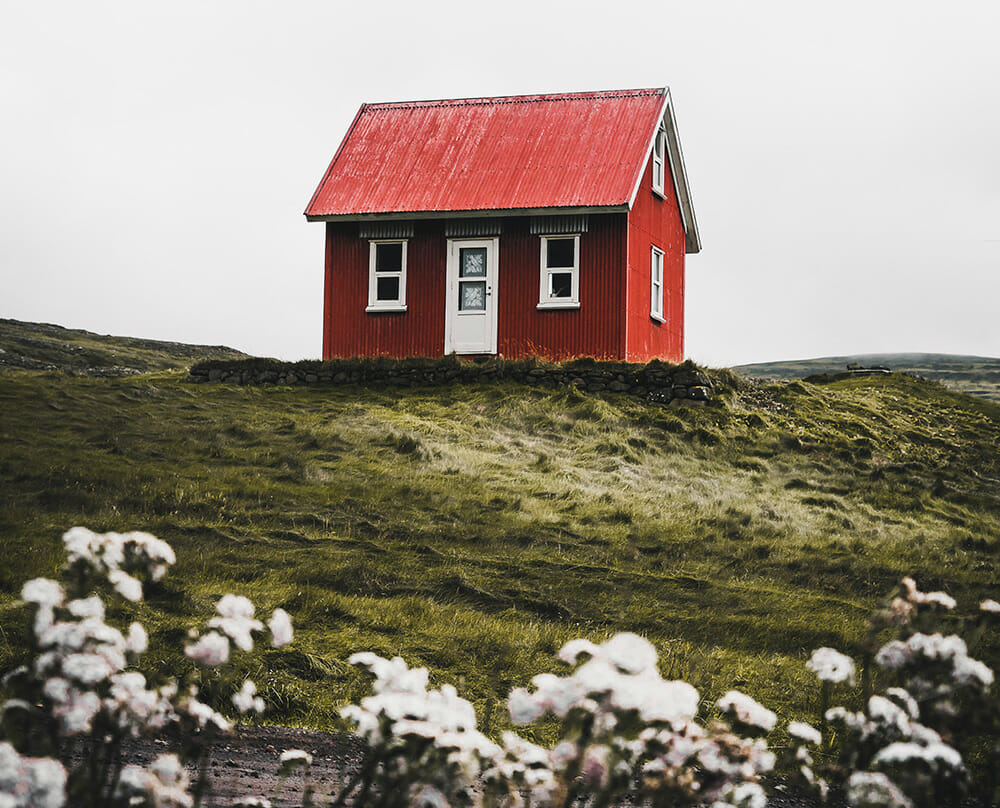 The typical size of a tiny home is just one hundred and eighty-six square feet, which means that compact homes save their owners energy and money. Some little homes are built to be moved, but others are meant to be permanent dwellings and they need strong and stable foundations. To get the right foundation for your little house, you'll need to consider your needs and wants, as well as some important variables, including budget, local zoning laws, home location and regional climate. Once you've considered the details, you'll be ready to choose a foundation style that is a perfect match for your new tiny home. The two most popular small home foundation options are pier foundations and concrete slab foundations.
SEMI-PERMANENT FOUNDATIONS ARE AN OPTION
If you don't wish to own a tiny home that's on a trailer (this is the most portable option), but don't want to commit to a fully-permanent foundation either, a semi-permanent foundation may be the most suitable choice. This "hybrid" option generally requires a pier foundation. Pier foundations allow for more house width than trailer-mounted tiny homes. For example, with a semi-permanent pier foundation, it's possible to build a home that's 12 feet wide on the inside, rather than 7 feet wide, which is the maximum width for a home on a trailer.
Also known as a post and beam or pier and beam foundation, this type of tiny house foundation consists of concrete piers or wood posts which are placed far into the ground. These piers or posts support the building's weight. Since pier foundations are elevated about 18 inches above the ground, they provide crawlspaces. They are also relatively simple to construct and often cost less than other forms of foundations. However, pier foundations aren't right for regions that are prone to hurricane-force winds or earthquakes. If you live in an area where extreme weather is a fact of life, a concrete slab may be a better small home foundation option.
CONCRETE SLAB FOUNDATIONS ARE PRACTICAL AND PERMANENT
The three main categories of permanent foundations for homes are wood pilings, concrete footings and concrete slabs. Concrete slab foundations are popular options for tiny homes, because they offer so many advantages, including quick drying time, less threat of damage from gas leaks and flooding, protection from insects (including perky termites) and affordability. These fully-permanent tiny house foundations are made by digging roughly twelve inches into the ground, adding concrete to the excavated area and then creating strong reinforcement via the addition of steel bars. Concrete slab foundations are suitable for warmer climates, where ground is less prone to freezing which might trigger foundation cracks.
You'll also need to consider legal issues and this means checking out local zoning laws and regulations. When tiny homes are constructed upon foundations, they must be built in accordance with regional zoning and building rules. County and city ordinances should be read and understood before proceeding with construction of your new tiny home.
WHICH FOUNDATION IS RIGHT FOR YOUR TINY HOME?
Little homes need strong foundations. Now that you know two foundation options, one of which is semi-permanent and one of which is fully-permanent, you'll be ready to make a wise and informed choice. The right foundation is the perfect starting point for a charming and livable small home.
By: Sally Writes
Photo Credit: Luke Stackpoole