Jamaica Cottage Shop, Inc. is an Equal Opportunity Employer
Join a team of dedicated fun folks working to advance the tiny house movement. Last updated 2.17.17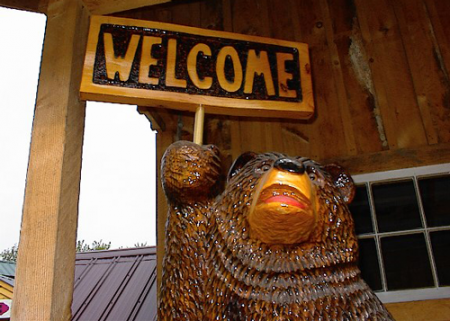 Apply in person
170 Winhall Station Rd South Londonderry Vermont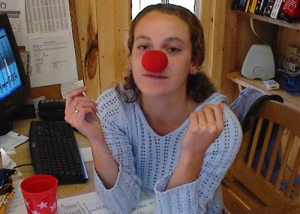 Carpenter Apprentice
$30 – $50K  Hiring immediately – Start Right Away
Looking for candidates with 1-2 years experience wearing a tool belt for 8 hours a day.  Looking for a carpenter helper – Steady Work You would supply a tool belt, 25′ tape measure, speed square, Chisel, Hammer & utility knife Manufacturing under roof (no rain days) with rough sawn lumber post and beam frame kits. Compensation is hourly + $1/hour attendance bonus, and 2 weeks paid time of per year
$500/year tool allowance. Overtime time and 1/2 all on the books.
Hourly wage based on experience Apply today in person with your driver license Monday – Friday 7am – 3pm
Heavy Equipment Operator Forklift $34-38K/Year                                                  
$17 – $19/hour based on experience. Seeking candidates with minimum one year experience running heavy equipment.
Job description Forklift operator Inventory control assisting in both receiving of raw materials and shipping of finished goods. Company is 21 year old with 30 employees. We are a wood manufacturer located in the heart of Southern Vermont.  Looking for an operator for both common forklifts as well as front end loader. Be prepared to furnish a copy of an OSHA certification if you have one.
Hourly wage, Attendance Bonus, PTO 2 weeks off per year $500/year tool allowance 90 day trial period room for advancement.
How to apply. NO PHONE CALLS – In person is best M-F 7am – 3pm, alternately reply to this ad and email a resume.
CNC Machine operator 
Able to lift 75 lbs feeding lumber to saw
Rough Sawn Timber Frame post & beam Cottages
Looking for candidates with a min of 6 months experience operating in a manufacturing environment Compensation is hourly + $1/hour attendance bonus, and 2 weeks paid time of per year $500/year tool allowance. Overtime time and a half over 40, all on the books.
NO PHONE CALLS Apply today in person with your driver license
Hourly wage based on experience
Monday – Friday 7am – 3pm
Office Help
Londonderry, VT. Tiny House Builder seeks office administrative help. Busy office with multiple phone lines. Year round work includes occasional weekends. Seeking internet savvy candidates with a very strong back ground using MS suite. Typing skills are required, graphic design abilities are an advantage but not required. No phone calls. Email letter of interest and resume. EOE, Compensation $15/Hour to start plus benefits.
Tiny House Internships 
Architecture/Arts/Creative/Graphic Design  – Positions available based on interests of individual. If you are looking to learn how to build this is a great opportunity. All internships are paid starting at $9.60/Hr. Three month internships that could lead to full time year round employment.
1) Production/building; working in a hands-on environment
2) Client care/logistics/Administrative; learning in and out of building tiny houses
3) Technical drawing and creation of cut lists using architectural software programs
4) Marketing – Understanding who, why and when people buy tiny houses
$9.60/Hour Paid Internship for novice with no experience, pay increases with skill level – Three Month Commitment Requested
$12/Hour Carpenters Apprentice, you have a tool belt and can run a skill saw
$15/Hour Carpenter helper
$20/Hour Lead Carpenter you can layout
$30/Hour Journeymen Framing Carpenters. (5 yr min experience framing roofs)
NO PHONE CALLS
Apply in person 170 Winhall Station Rd South Londonderry Vermont 05155
If one of these positions sounds like a match of your qualifications, please email your resume or application. Listing will be removed if position is filled, if posting is live job is still vacant.