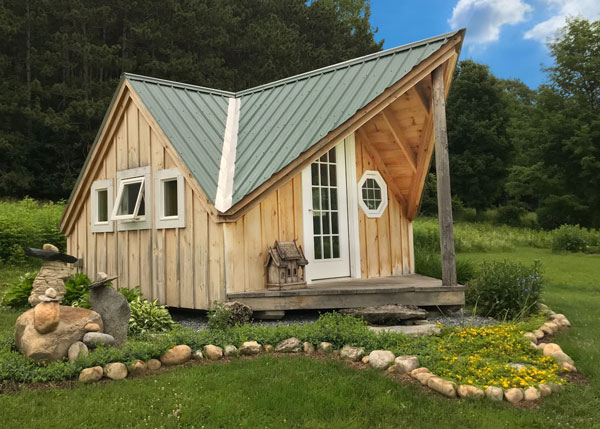 She sells she sheds by the shore. No! She sells she sh… What does she sell again? Well, it may be the seashells that she sells, but it is a she shed that you want. And while the shore is not an option, you still have your backyard where you can install a perfect little hideaway for you and your thoughts exclusively. Ok, maybe not exclusively. An occasional guest now and then is welcome. All you need to do now is win the war against your partner over who gets the spot in the garden. Have they caved already? Good. Let's begin.
What's the Plan?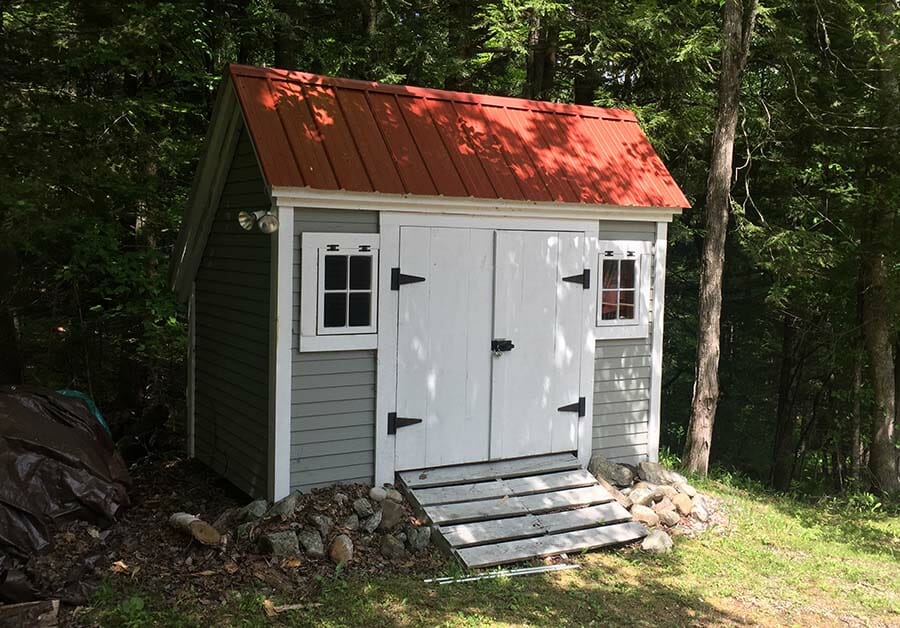 Before you start building the perfect she shed, you need to decide what you will be doing in there. The main idea is to have a tranquil space for you to enjoy your hobby. Is it going to be a reading nook? A yoga or art studio? A space for gardening? Or maybe a home office? Now, when many people must work remotely, this is an ideal solution to distance yourself from your home and manage to keep your private and professional lives separate. If you will be using the space year round it may be a good idea to set up for four season use with insulation. When you know the purpose of this space, you can design it accordingly.
Steps for Building Your Sanctuary
After you have reached the verdict regarding the activities that will be going down in your woman-cave, two options present themselves. If you have a derelict structure in your garden, you might want to repurpose it. An old kid's playhouse or a tool shed can quickly and easily become your cozy little slice of heaven. You just need to pack all you find inside and get it out of sight. A fresh coat of paint, some structural work to make it safe, and you're all set.
Alternatively, you may want to start from scratch and build an entirely new she shed. You can even use a pre-cut kit. There are many different designs to choose from such as a storybook cottage in the woods vibe to more modern solutions. If you opt for a DIY approach, here are the steps for building a perfect she shed:
Build a sturdy foundation – A properly built foundation will keep moisture away and keep your building level. Look at our Site Preparation guidelines for the best shed foundation practices.
Build your shed – Our complete kits come with everything needed to construct your build from the ground up. Most designs include framing, flooring, siding, roofing, doors, and barn sash windows.
Or buy pre-built – Use our online shed configurator, or work with a designer, to conveniently order your dream she shed delivered to your site.
Add a coat of paint – This is when the real fun begins. Paint your shed in light colors. White is always a classic, but pastel tones are a beautiful soothing feminine option.
Time to Decorate the Interior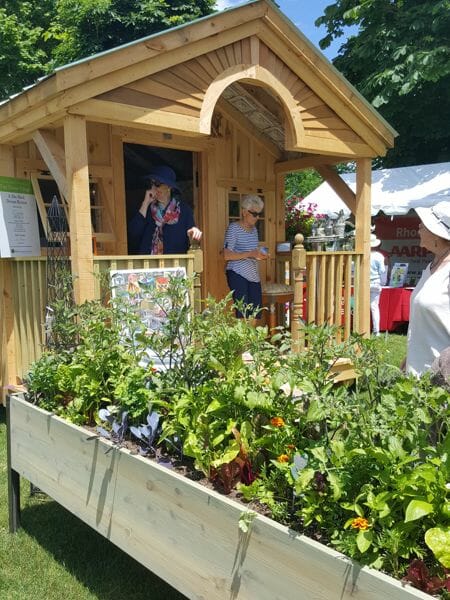 Surely you have collected a pile of interior design magazines, and your head is already bursting with she shed design ideas. Although these magazines feature high-end designs, you don't have to splurge to create a similar effect. All you need is a bit of time and effort. Firstly, think about the furniture you already possess. Perhaps you can refresh the color, refurbish and make it look as good as new. Additionally, flea markets and antique shops are a treasure trove of inexpensive vintage items. They are also a gold mine of decorating ideas.
It's important to keep in mind, though, that a she shed is not exactly abundant in space. Therefore, keep the clutter to the minimum and plan carefully what you want and where you want it. If this will be your space for entertaining, it's a good idea to equip it with a mini-fridge, set of glasses, etc. When it comes to decorating, there are no rules. You are free to do whatever makes you happy. Just remember, a she shed is there to provide a space for relaxation, dreams, and inspiration.
Have Fun With the Exterior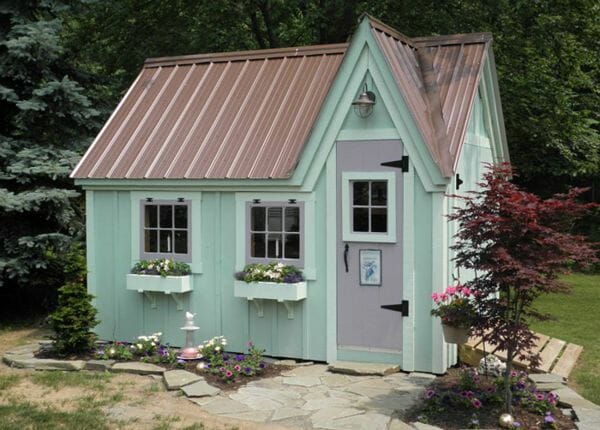 With your structure finished and painted both inside and outside, it's time you decorated the exterior. You want to make it inviting and welcoming. You can do this by surrounding it with greenery, which will also add to the secluded atmosphere. Climbing vines or ivy are a fantastic choices to achieve a rustic look and cozy feel. The abundance of plants will make the spot feel tranquil, and taking care of plants is always good for the soul. Use pea gravel for the path to your she shed, and add flower pots alongside it.
Moreover, setting up an outdoor patio is an excellent idea. It will be a magical place for a girls' night in summer. A hammock, a porch swing, a couple of chairs and a small table is all you need. Maybe a fire pit, too, for when the nights get colder. Finally, don't be afraid to experiment with decorating. Flower boxes, or an old bike as a flowerpot holder is a whimsical detail that will transform your she shed's exterior. An old wooden ladder, painted, of course, is another pot holder solution.
Enjoy the Final Result
Reasons for building a perfect she shed are manifold. If you are a mom with a busy daily schedule, this is your escape to tranquility. If you have recently moved in with your partner, this is an ideal way to ease the transition by having your space. Perhaps you have a hobby that requires a special area, such as painting or gardening. Or you want to establish some boundaries between your home life and your work life. Whatever the reason, enjoy the process of creating something that will be yours—space where you can have some quality time with your thoughts.