When Jamaica Cottage Shop began its journey decades ago, our founder, Domenic Mangano wanted to create a product made from locally sourced lumber. Instead of choosing subpar building materials, he decided to take advantage of the great timber available in the Northeast United States. The reason being that these wood species are well-suited for the local climate and create rugged structures. Fewer chemicals in the treatment of the wood mean less impact on the environment too, which is why natural wood is better. Working readily available lumber into the designs meant that new buildings could exist in harmony with the traditional homes and cabins that pepper New England, and the rest of the United States.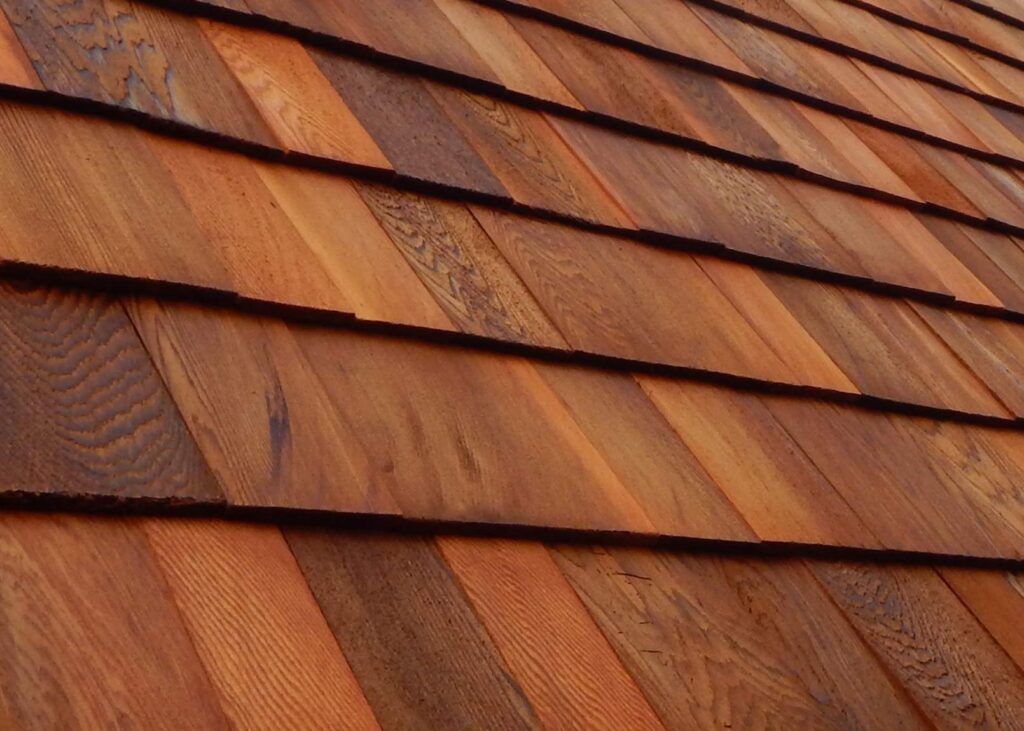 What Does True-Dimensional Mean?
If you have ever purchased lumber at a building supply store you might have wondered why a 2×4 is really only 1-3/4" x 3-3/4". Trimming off rough spots and defects during the milling process results in thinner boards.
With true-dimensional lumber, the width and girth will truly be what the measurement states it is. While the lumber will have a rough surface, this is often preferable. For one, a true-dimensional board is going to be much more rugged simply because it is thicker. Measuring will be simpler because you won't have to account for that variance that happens in conventional lumber. If you are going for a rustic cabin aesthetic the rough sawn hemlock framing will instantly achieve the look.
Hemlock
Hemlock lumber is milled from the Tsuga genus which is part of the pine family. This evergreen tree is abundant in the Northeast and Canada. Because Eastern Hemlock is so common in New England it is relatively inexpensive to harvest.
Where we use Hemlock:
• Floor Framing – Skids, joists and blocking
• Decking for Floors – for basic out-buildings including storage sheds and firewood storage
• Wall Framing – Posts, beams, nailers, and rough openings for windows and doors
• Roof Framing – Rafters, collar ties, and ridge poles
Eastern White Pine
Eastern White Pine lumber is harvestable all along the East Coast of the United States and Canada. Because it grows so fast this means that it is also quite affordable to produce. The natural, light color means it won't need as many layers of paint or stain compared to darker woods. Eastern pine does turn a silvery gray color over time for those looking to achieve a weathered look.
Where we use Pine:
• Siding – Board & batten, log cabin style, Adirondack live edge, shiplap, clapboard, and novelty styles
• Trim – Corner, windows and doors, fascia and shadow
• Doors – solid wood doors are constructed with two layers of 1-inch pine
• Floor Decking – 2-inch tongue & groove is a popular flooring upgrade
• Interior Sheathing – Roof sheathing, wall sheathing, and ceiling sheathing can be finished out with pine in shiplap or rough-sawn boards.
Kiln-Dried Spruce
Post and beam buildings generally will show off the framing as part of the interior. Because of this, the frame is built with green lumber that dries over time. Green lumber is great for post and beam because it is less prone to cracking. However, if you plan on enclosing your frame with wood sheathing or drywall, it is a good idea to use dry lumber. Doing so will prevent moisture from being trapped inside your building, which will decrease the chances that mold and mildew will develop.
Where we use Spruce:
• Floor Framing – joists and blocking in 3 or 4-season buildings
• Wall Framing – Posts, beams, nailers, and rough openings for windows and doors in 4-season buildings
• Roof Framing – Rafters, ridge poles, and collar ties in 4-season buildings
Cedar
Cedar is a gorgeous option we offer for the exterior, and interior, finishing off of our buildings. Because it naturally repels bugs and is rot-resistant we recommend cedar for structures built near large bodies of saltwater or in termite-prone areas. We find that Western Red is a hardier species than Eastern White and only offer it for roofing choices.
Where we use Cedar:
• Siding – Shingles, Shakes or Clapboard in Eastern White, or Western Red
• Roofing – Shingles or Shakes in Western Red
• Sometimes used as interior wall and ceiling sheathing in prefab saunas.
When Unnatural Lumber is Advantageous
Pressure Treated Lumber
While we prefer using all-natural wood as much as possible, we won't turn our nose up to pressure-treated lumber. In some situations, it is going to be a better choice. Anywhere your building comes into direct contact with the ground, or gets constant outdoor use, pressure-treated will be recommended. The chemicals used in treated lumber will reduce the time before the lumber begins decaying, and it will repel most insects who love chomping on wood.
Where we use Pressure Treated:
• Sill Plates – buildings without a floor system utilize a sill plate
• Floor Framing – Skids, joists, and blocking. We do not recommend upgrading the joists to be treated in insulated buildings
• Decking for Floors – Only recommended for storage buildings or porches
• Ramps – All of our ramps are treated since they come in direct contact with the ground
CDX Plywood
Another type of lumber we use is CDX plywood. If you have ever visited a big box store with a shed display you may have noticed that they use flaky-looking plywood called T1-11. It feels pretty flimsy, and the sheets of thin wood peel apart over time. CDX is a higher grade of plywood with larger sheets glued together. This makes a great subfloor or is perfectly fine for the decking in a storage shed or workshop.
Where we use CDX:
• Floor Decking – in storage sheds, workshops, or as the subfloor in cabins, cottages, and tiny houses.
• 3 and 4-season buildings – to encase the insulation inside the floor joists
Conclusion
Picking out high-quality materials for your shed build will mean your building will last a long time. Natural wood choices have advantages like looking attractive and blending into the landscape much better than synthetic options. Rough-sawn, true-dimensional lumber is sturdy meaning your building won't wobble when you walk inside. Long-lasting structures might cost a little more upfront. In the long term, you will save money and time. And did we mention how great pine and cedarwood smells?