TIPS FOR ADDING AN APARTMENT TO YOUR VERMONT HOUSE
If you are in a position to add an apartment to your house, why not go for it? The benefits are manifold. Some people do it so they can help out an elderly family member who otherwise can no longer live independently. Others rent it out in order to have an additional source of income.
People often call this addition a mother-in-law suite as this is usually the family member who gets to use it. It can be very useful for when your in-laws come to visit over the holidays, as well as if you want to have them around because they either cannot live on their own or want to help you out with kids and remain close. Our list of tips for adding an apartment to your Vermont house contains everything you need to know to get started on your new addition.
Tips for adding an apartment to your Vermont house
Before getting any major construction work done, whether you are building it from scratch or finding an alternative use for your garage, it is important to become familiar with any laws, regulations, or restrictions that might apply to your situation. Before setting a plan into motion, it is important to ask a couple of key questions. Knowing what you are getting yourself into will make it much easier to carefully plan this addition.
What is an accessory apartment?
An accessory apartment or an accessory dwelling unit is becoming more popular by the day. But what does this term mean? It is an efficiency or a one-bedroom apartment that is clearly a part of a home but has all of the amenities necessary for independent living. These include:
a bedroom or a sleeping area
kitchen or food preparation area
bathroom facilities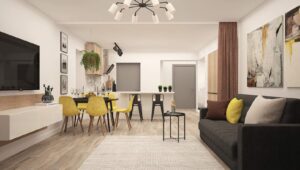 They are different from granny pods in that they are connected to the main house.
Since 2005, the state of Vermont has allowed homeowners to add apartments to their single-family houses. While some additions can be subject to review by the state officials, there is an overriding law that allows for this construction if you meet certain conditions.
Firstly, your property has to be able to handle the additional demand for wastewater disposal. Secondly, the apartment can only take up 30 percent of the total habitable square footage of the house, though some towns may allow for larger units. Finally, the property has to meet all of the requirements contained in the town zoning bylaws.
Does Vermont have building codes?
Now that you are familiar with what constitutes an accessory apartment, it is important to note whether Vermont has any building codes you should be aware of. Officially, the state has adopted the 2015 International Building Code, the 2012 International Plumbing Code, and the 2017 National Electric Code. However, when it comes to residential building code, one referring to single- or double-family dwelling, none is in effect in Vermont. This makes adding an apartment to your house much easier. It is always best to check with your town office to find out if these building codes will need to be followed in order to obtain a permit.
How does this reflect on my taxes?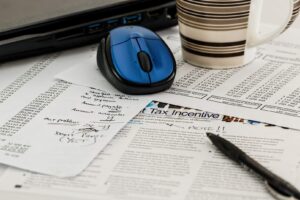 Depending on how you decide to use the apartment, the way your taxes are calculated might change. When it comes to Vermont's property tax system, there are two education tax rates –  residential and non-residential. The non-residential rate can be higher or lower than the residential rate. The residential rate only applies to the part of your property in which you live, meaning that if you rent out the apartment, the non-residential rate will apply to it. The income you make from renting is taxable income. Beware of that when filing your taxes and look for advice from a professional if there is any confusion.
Do I need any permits?
We will discuss the state regulations here, but bear in mind that some municipalities have their own local regulations that could be more restrictive. Your best bet is to ask around at the City Hall or town office. When adding an apartment to your Vermont house, it is important to stay on top of all of the permits you may need.
While you don't need a construction permit if your addition is not larger than 30 percent of the habitable square footage of your house, you do need a permit from the Division of Fire Safety for the electrical and plumbing work. Your plumber needs to have a license and you also need smoke and carbon monoxide detectors. You will also need a 2011 Vermont RBSE Certificate as part of your energy standards requirements. Finally, when it comes to drinking water and wastewater, you will need to contact your Regional Environmental Office. They will provide you with a written determination as to whether or not you need a permit. Even if they determine you don't, you will still be required to pass a drinking water test.
A guide for renting an apartment in Vermont
As mentioned above, one of the tips for adding an apartment to your Vermont house is to actually rent it out once you build it. This will provide you with additional income as well as some company if you live alone. You will be able to live with someone while still maintaining your privacy and enjoying your alone time. Being a landlord may sound straightforward enough, but there are definitely things you should pay attention to before you start on this journey.
First of all, the law you should consult on all things regarding renting is Vermont's Landlord and Tenant Law (T.9 Chapter 137). This law regulates leases, deposits, rent, privacy, tenant obligations, and much more. When it comes to the health code, this covers sanitation, water and sewage disposal, trash removal, and ventilation. Lighting and heating, structural integrity, insect and rodent control also fall under the health code. As you probably know, the US outlawed lead paint in 1978. Lead laws apply to any apartment with at least one bedroom in buildings built before 1978, so bear this in mind as well. Finally, adding an apartment to your Vermont house is exempt from Vermont Fair Housing Law, but under federal law, discrimination on a racial basis is illegal.
Author's bio
Marissa Patton is a freelance writer and blogger, working with moving companies and other businesses. She hopes to write her own book some day, but until then, she is focusing on her two toy poodles and three rabbits.