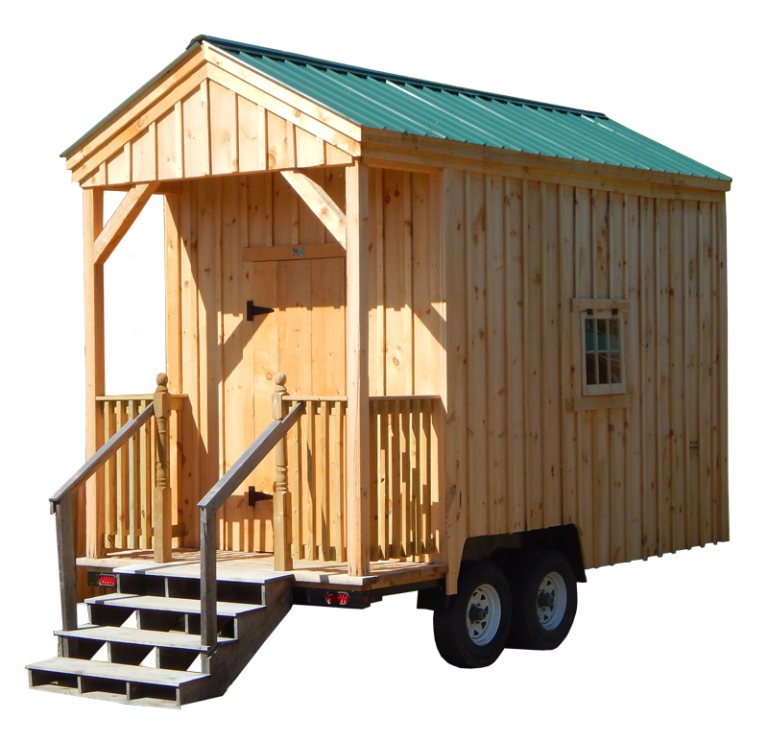 The road can truly be your home when you live in a tiny house on wheels! They are increasingly popular options because they are more portable than classic homes and mobile homes.
We specialize in building affordable road-legal structures with unfinished interiors for our clients to finish to their own specifications. These Tiny Houses on Wheels can be turned into homes, workshops, boutiques, or concession stands, and more! Their portability gives you the opportunity to enjoy freedom and adventure.  
What Is a Tiny House on Wheels?
A THOW can have as few or as many amenities as you require, provided you have enough space. Many include a loft, small kitchen, and restroom. A THOW built for camping or seasonal living may require less than one that is designed for year-round use.
We build the base structure of THOWs and can add insulation options, but the interior is all yours to customize and finish. This allows you to create the space of your dreams, be it a house, mobile shop or gallery, snack stand, or on-the-go workshop!
What should you include in your Tiny House on Wheels? Take our quiz!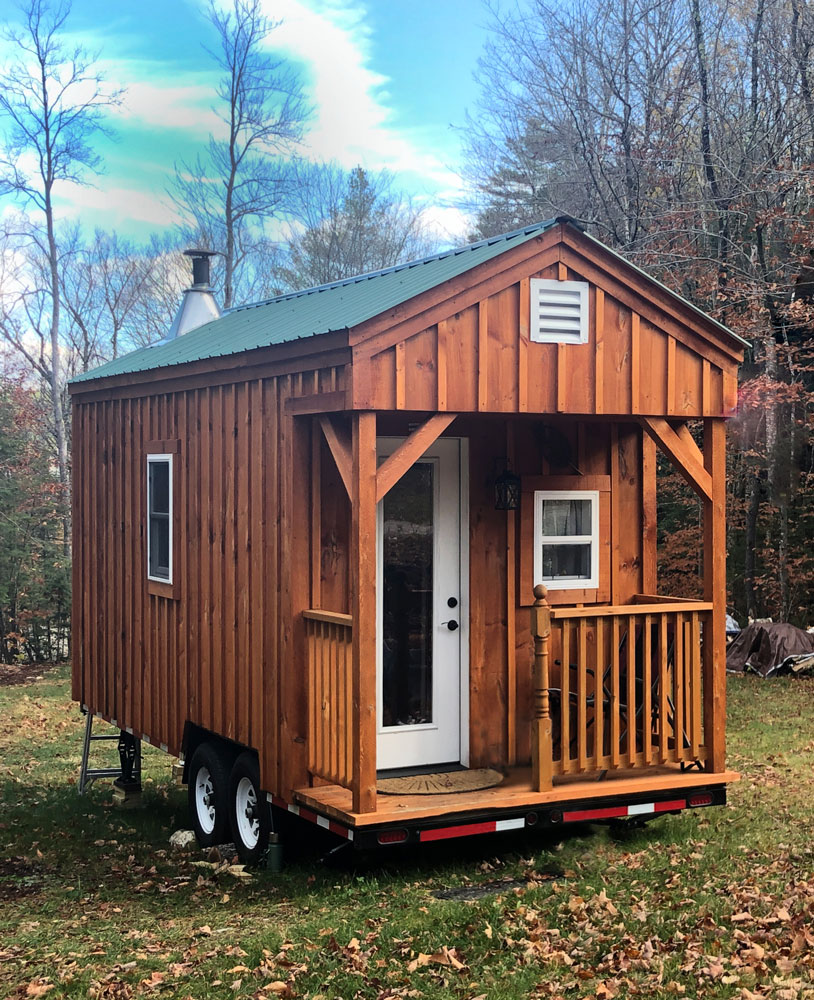 Tiny Homes on Wheels come in several sizes. The easiest size to transport are our 8x wide building options, which are compatible with our Tiny House Trailers. These trailers are currently available exclusively for our custom THOW projects!
Designs built on these trailers are specialized to allow a footprint of approximately 8' wide and a total width of less than 102″. These trailers come in many lengths and can hold a number of building sizes ranging from 12′ to 40′ long buildings.
Building Even BIGGER
on a Steel Frame with Axels
If you need a bigger building than our classic THOW, we offer custom buildings on Steel Frames with Axels! Steel Frames come in 12×30 and 12×40 sizes, and can accommodate buildings up to 14×30 and 14×40.
When designing the perfect mobile project for you, take into consideration these pros and cons of larger designs:
Transport of these wider buildings is more complicated. They can still be over the road legal, but they do require significantly more robust machinery to tow as well as require special permits that vary state to state. Sometimes require police escorts are required among other considerations.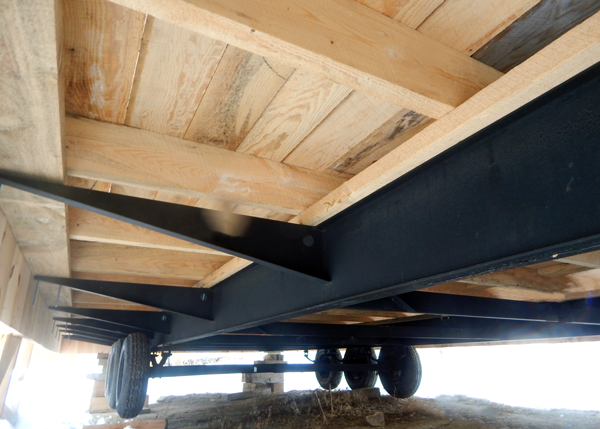 Fully Custom, Fully Yours!
We design and build all our Tiny Houses on Wheels at our factory in Londonderry, VT. Using only the highest quality natural materials and time-honored building techniques, your THOW will be durable and beautiful. Here's the run-down on how to order your THOW!