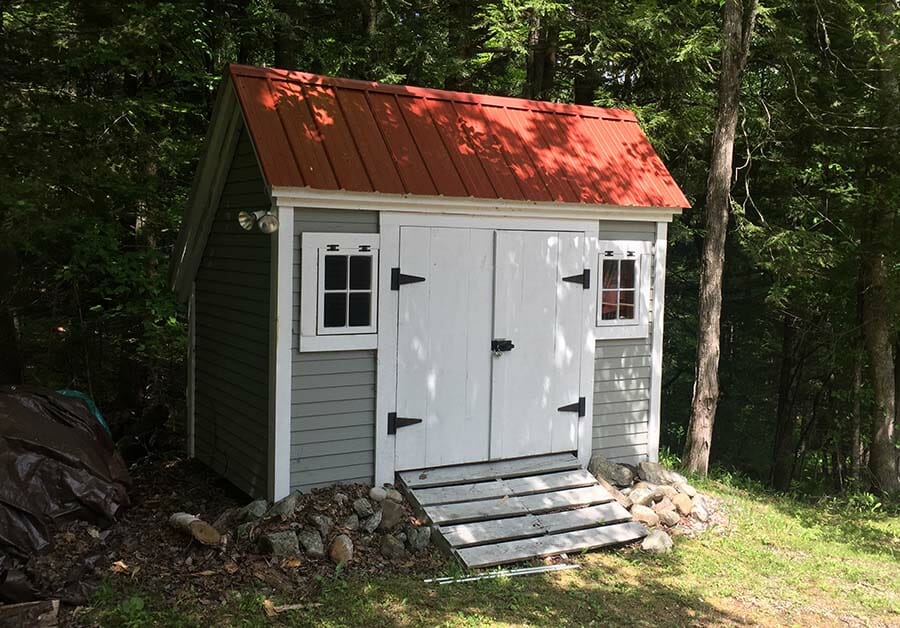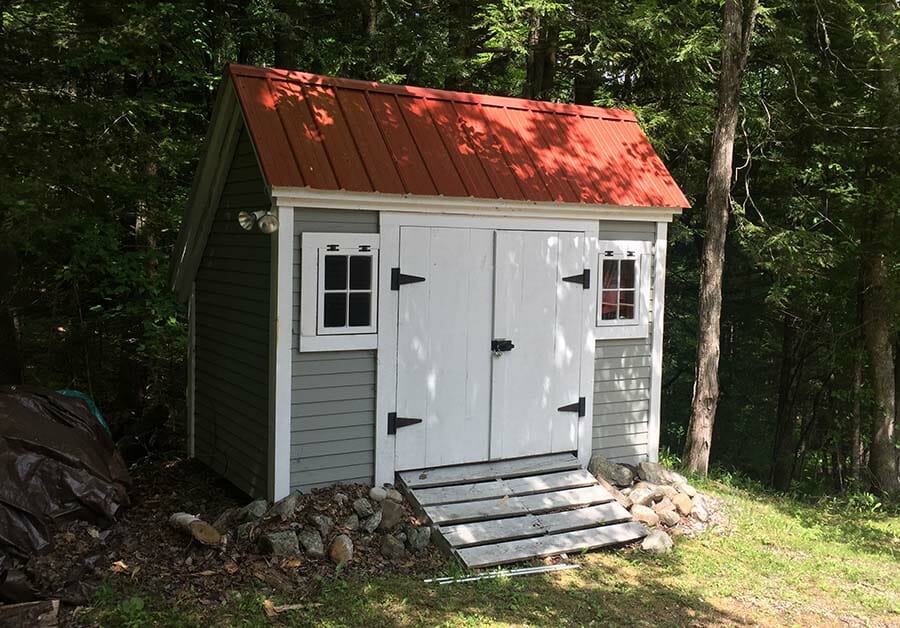 The optimal locations for our sheds when used for storage or garden uses can be extremely varied. Each unique purpose has its own niche set of requirements, whether from the more basic needs of a wood or garbage storage bin to a solar- powered barn-style garage with a mother-in-law apartment above it. For this reason, we've broken down these two categories into four more specific categories:
With Basic Storage sheds, your footprint is smaller, so perfect for neighborhood lots as well as the wide-open range. Affordable, easy to deliver and easy to assemble, these sheds are often used for the supplemental needs of everyday life and so are best placed in close proximity to one's residence. If used for firewood, it is best to place the shed in a dry area away from moisture but close to your heating source. If used for garbage or compost, place them close to the house and some distance from the forest if you're in a rural area; bears come out of the woods in spring with their noses in the air – and sometimes in your garbage!
Deluxe or Specialized Storage sheds are usually larger affairs with practical needs for barn & equipment and farm & animal habitation, and therefore require a much larger footprint and more deliberate location placement. Other realities come into play as well, such as the need for space for drainage and daylight drains, vehicle turnarounds, side access or space for tractors and/or future dormer sheds. We recommend working with a seasoned builder to help you become aware of all the ancillary needs that you should be thinking about with these more expansive sheds.
Garden Paths are the more practical, utilitarian purpose of these Garden Path variety sheds, these structures require common sense placement such as proximity to gardens and possibly water sources for hosing, etc. Ideally located in a warm, dry place, these sheds should also be well-ventilated.
Garden Living sheds such as those used for maple sugaring here in Vermont are best-placed nearby a source for the massive quantities of firewood required to boil sap into maple syrup.
Cabanas and pool houses are quite obviously going to need placement nearby their recreational water sources, though we recommend far or high enough away in relation to the pond/pool/river such that the flooding damage is mitigated. For writer's retreats, we recommend a hearty distance away from other more distracting, residential intrusions such as traffic or digital devices. Henry David never needed a cell phone!
As you can see, each of these different shed purposes require different location qualities to maximize their utilization and your enjoyment. Call a Jamaica Cottage Shop representative today to learn more!
Author: Jamie Gage