Garage floor maintenance can be something that is typically forgotten about. But when you think of the wear and tear your garage floor receives – tires, salt from the road, spills, and other daily life agitators – you'll quickly realize how important it is to maintain this space. You'll want to ensure you are increasing the longevity of your flooring by protecting it to the best of your ability. In the long run, you'll be glad you did!
Here are some key strategies to keep in mind when thinking about your garage floor:
Cleaning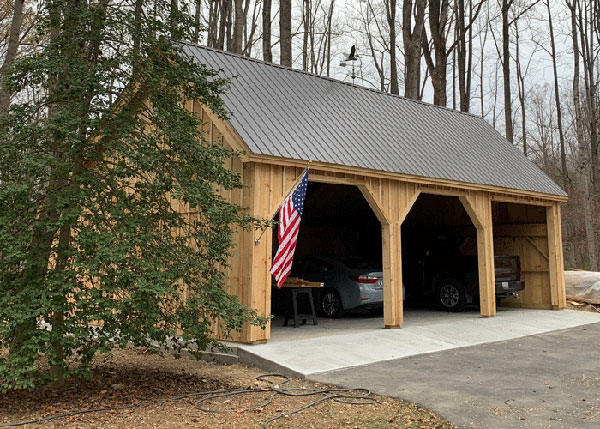 Begin by making sure your garage is clean and organized. Assess the space and set up various organizational tools to help keep everything in its place. You'll want to keep track of the products you have in your garage and make sure they are stored away properly to avoid any oil or chemical spills as well. As we get into the colder months, you'll want to put more effort into sweeping the floor often to rid it of salt from the road. You can also wash or mop the floors with a biodegradable, phosphate-free cleaner that won't damage your floor in the long run. It can be helpful to declutter your space as well and only keep items you need. Keeping your garage tidy for optimal organization and safety will provide your space with more purpose.
Protecting
Protecting your garage floor is a key step in prolonging its life and preventing damage to the concrete. You can look into and consider different coatings that may be available. Epoxy coating is a great option to start the protection process by repelling any spills, imperfections, or stains. This coating can be done by hiring a professional or you can even apply the coating yourself. Take this to the next level by adding a clear sealer that provides you another layer of protection. If coatings aren't a viable option for you, then you can use garage floor tiles as an alternative budget-friendly solution. However, they won't protect the flooring from common moisture, deterioration, or other in-depth damages. When choosing the best method for protecting your garage floor, weigh the pros and cons of each method to determine the best fit.
Patching/Repairing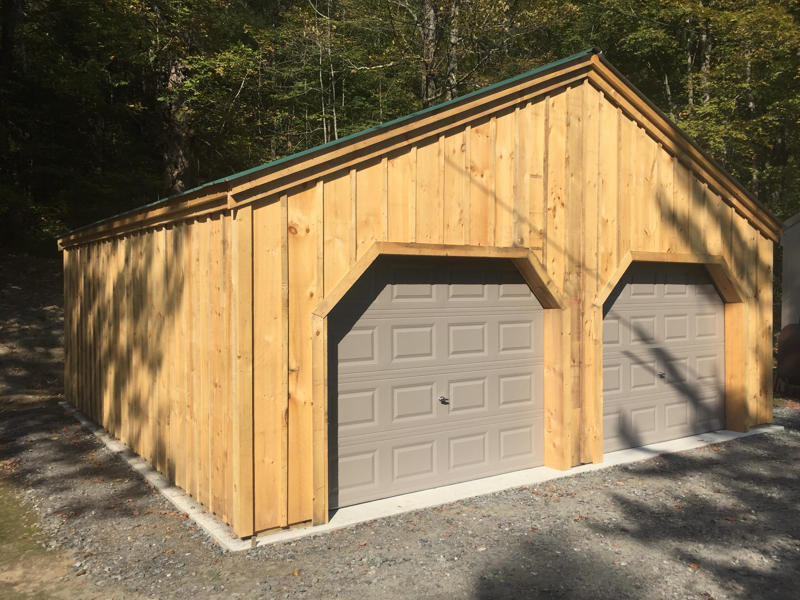 Mistakes happen and garage floor damage can happen to any homeowner. Once damage does occur, you'll want to take care of it in a timely manner to prevent any further damage that could impact the foundation. For example, even if you've taken all the precautionary steps to prevent damage, cracks can still happen due to temperature changes. As the temperature fluctuates, the concrete can expand and contract which results in cracking. Cracks and pits are a sure sign that indicates it's time to take action.
Surface level cracking can be easily repaired with an epoxy-based crack repair product that's applied in a matter of minutes. On the other hand, deeper damages impacting the structural integrity of the floor require more work, time, and money. In fact, the average cost of garage floor repairs can cost upwards of $1700. Repairs may be pricey but they are definitely necessary. If you need financial assistance, it's beneficial to look into FHA loan qualifications as you could use a cash-out refinance to fund this project. This is a great option if you want to get a better interest rate than you would on a personal loan or if you're concerned about your credit score, as FHA loans have lower credit requirements.
For some homeowners, garage floor maintenance may not be a concern. To make cleaning your garage floor a priority there are some easy ways to keep up with your garage. You can plan out in advance certain days throughout the year when you can deep clean your garage floor. This will help with general maintenance and cleanliness. Routinely sweeping and washing will help prolong its longevity. Similarly, investing in coating or protection of some sort will keep your floor in good shape throughout the years. Take steps today to make sure your garage floor is clean and protected for the long haul.