Jamaica Cottage Shop isn't just about building cabins, sheds and tiny homes—it's about building our community! We're proud to manufacture our products at our factory in Londonderry, VT using regionally sourced materials. But we also love collaborating with other businesses in the community, like Northern Sun Mercantile, who specialize in local Vermont products.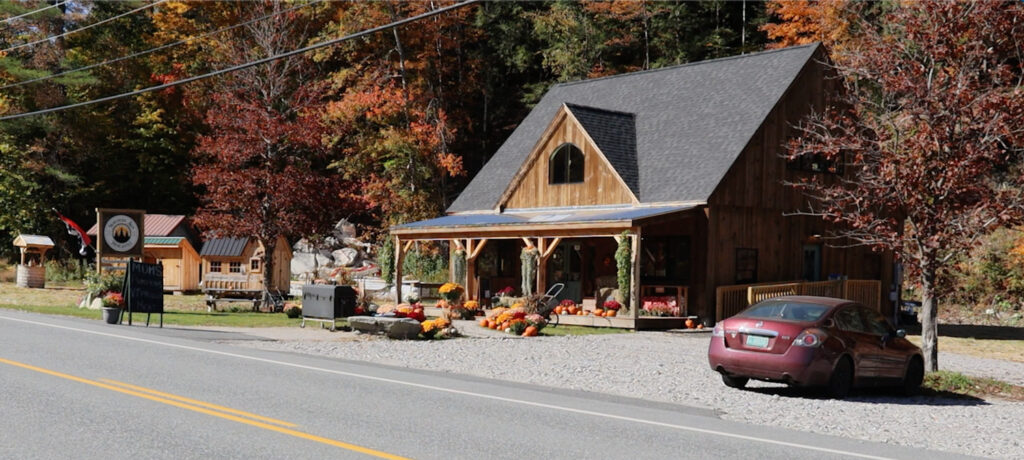 Northern Sun Mercantile is located at 9296 Vermont Route 30 in Jamaica VT, close to the base of Stratton Mountain. The owners, Heather Coleman and Dan Wood have a passion for promoting local goods.
Their product range includes locally produced meat and dairy, tasty artisan bread, delicious Vermont Apple Cider, and so many more unique and wholesome goodies. They even have a great selection of local beers, and of course, the iconic Vermont maple syrup. No matter what your tastes are, they're sure to have something you'll love.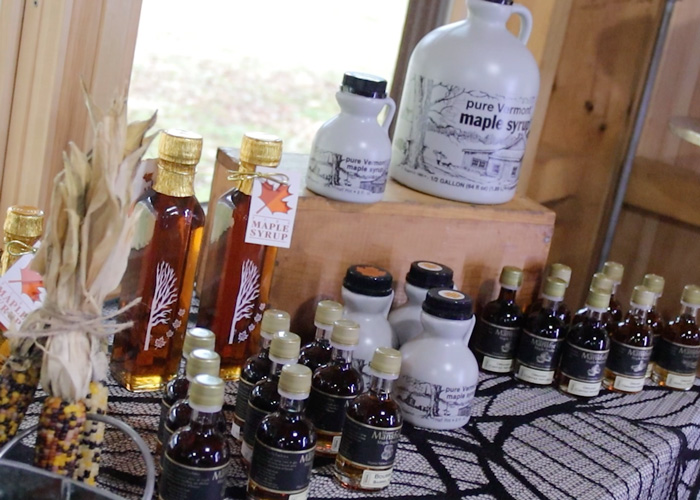 "We're focusing on local products. Those that we can't find in Vermont, we're getting from New England" says owner Heather. "I want people to have access to Vermont products in one spot."
Outside of Northern Sun Mercantile, there are a few eye-catching buildings on display for people to see as they drive by. These fine examples of Vermont carpentry are from none other than us at Jamaica Cottage Shop. We're so proud that Heather and Dave are featuring our cottages as part of their showcase of Made In Vermont products.
"The buildings out here have drawn people in." Says Heather. Since our assortment of cottages is visible from the road, their friendly charm helps invite customers to explore Northern Sun Mercantile, where they can learn all about the thriving local foods economy. 
Why Buy Local Goods?
There are so many reasons to support your local businesses like Northern Sun Mercantile. Shopping with independent retailers boosts your local economy. When you buy local, twice as much of the money you spent stays within the regional economy than if you had made your purchase at a big-box store. And it's good for the environment too. The shorter supply-chain of local goods means that there is less fossil fuel involved in their transport. Local goods are also often made by small-time farmers and artisans that ensure good working conditions for their employees.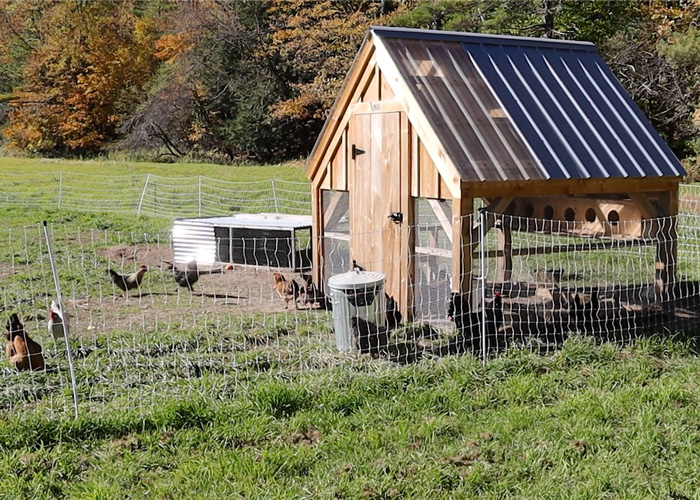 Jamaica Cottage Shop even plays a small part in helping produce some of the products for sale at Northern Sun Mercantile. On their property they have a flock of pasture-chickens that produce meat and eggs, which are offered for sale in the shop. These happy hens have the Jamaica Cottage Shop 8'x8′ Chicken Coop to call their own, and live a comfortable, free-range lifestyle. It doesn't get more local than nutritious, delicious eggs that come from the very property that you're purchasing them on!
Pairing local business with locally sourced products is in line with our mission at Jamaica Cottage Shop, and we're so happy that our buildings on display at Northern Sun Mercantile can help bring them more customers and brand awareness. "It's huge having those connections, people seeing that you're supporting other local businesses" says Dan. And we agree!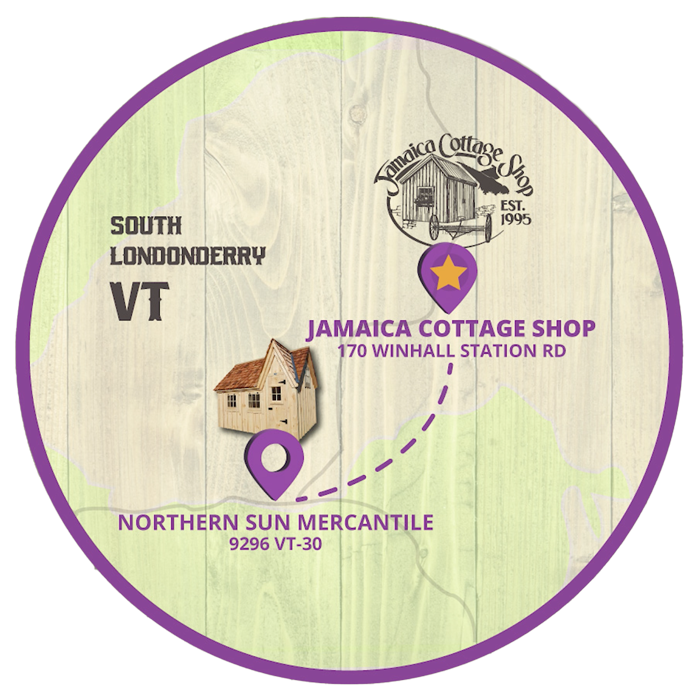 If you're going on a skiing or hiking trip in the area, we encourage you to stop by Northern Sun Mercantile to grab some tasty goodies for the road, buy local Vermont souvenirs and gifts for friends, or to just talk to Heather and Dan about the local foods movement.
If you like the buildings on display in front of their shop and want to know more about made in Vermont carpentry, our flagship display yard and factory are just a four minute drive away at 170 Winhall Station Road. Have a stroll around our display yard to see our many buildings, and stop into our office for some hot chocolate and a goodie bag while supplies last! And don't forget, wherever you are, support local businesses!
To learn more about Northern Sun Mercantile and our partnership with them, check out our video!