Home to a range of gardening and home improvement tools and landscaping items, outdoor sheds can quickly become an eyesore and a stumbling hazard. Since they are outside, people often neglect them or postpone their organization for the time when they feel like it. That time rarely comes, though. So, the useful space becomes a place you dread to even look at, and you lose the will to go and do some meaningful reorganizing.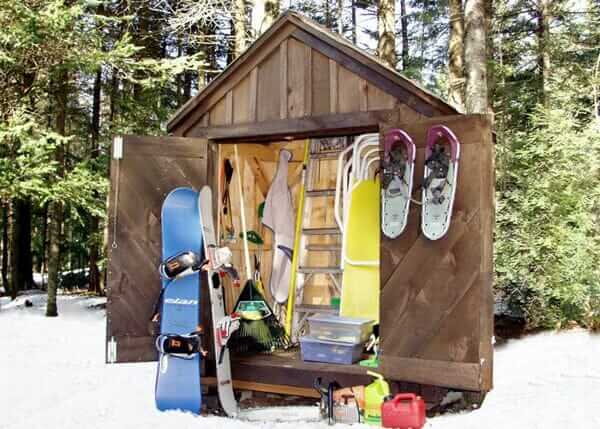 A nicely put-together shed, neat and tidy, can make your life and work in the garden a lot more comfortable. Moreover, if you are not an avid gardener but use your shed for crafting, you will find some handy tips to make use of all the space you have at your disposal to the fullest. Are you ready to dedicate a portion of your time to bring your backyard shed to its original and long-lost usefulness? Would you like to go one step further and make it look inviting, so you want to be there and do some work? Let's dig into the pool of storage shed organization tips and ideas that will make your life a whole lot easier.
Empty and Declutter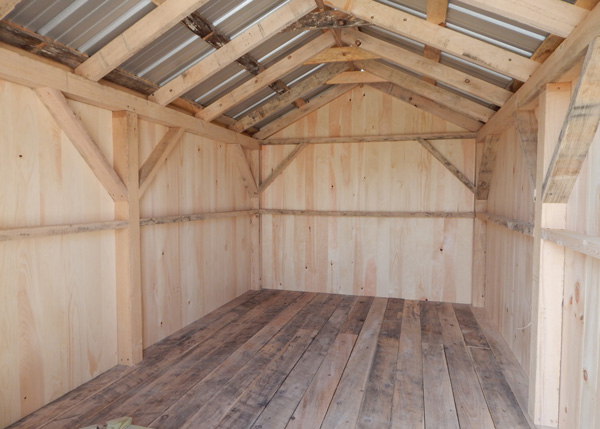 Naturally, this is where you have to start. To facilitate any attempt at organization, it is a must to take everything out. Therefore, it would be smart to wait for a nice day. Well, a dry one, at least. After you have done that, ruthlessly declutter. I mean it. Anything you never use has to go. Also, if some tools are broken or damaged, not only will you not use them anymore, but they are a potential danger, and you should get rid of them. Finally, should you have duplicates, consider gifting them to your friends and family. The chances are you will be surprised by how many things will go to the discard pile.
Once you know what you will keep, organize the items logically. Knowing what things will go together will make your organization process manageable when you start placing the items back into the shed and to their new designated place. Planning out the layout of your storage solutions will be much more manageable. You will know if you need a whole wall of shelving, and how much space you should dedicate to hooks or racks. Finally, you will know which tools you use most frequently so that they can be stored within reach.
Shelves are Your Friends
Shelves are the staple of all storage organization. Floating shelves are an excellent idea because they are very easy to install. Moreover, they add storage space to your shed while making it appear bigger. Furthermore, adjustable shelving is a fantastic solution because you can move shelves to accommodate different items. Then, free-standing metal shelving is great for storing more bulky items, such as bins or tubs. They are very durable and have grated bottoms, making them perfect for shed storage solutions as dirt will not collect. Also, you can move them around whenever there is a need for reorganizing. Finally, if you have old bookshelves, you can repurpose them and use them for storing small tool boxes, bottles, cans of paint, and such.
Use Smart Hanging Options
Your storage unit will look much better with rakes, shovels, picks, and other long-handled items placed onto a tool hanger on the wall rather than stacked in the corner looking messy and sad. They will not clutter and take up the floor space, and they will be convenient to reach when needed.
Contain the Small Things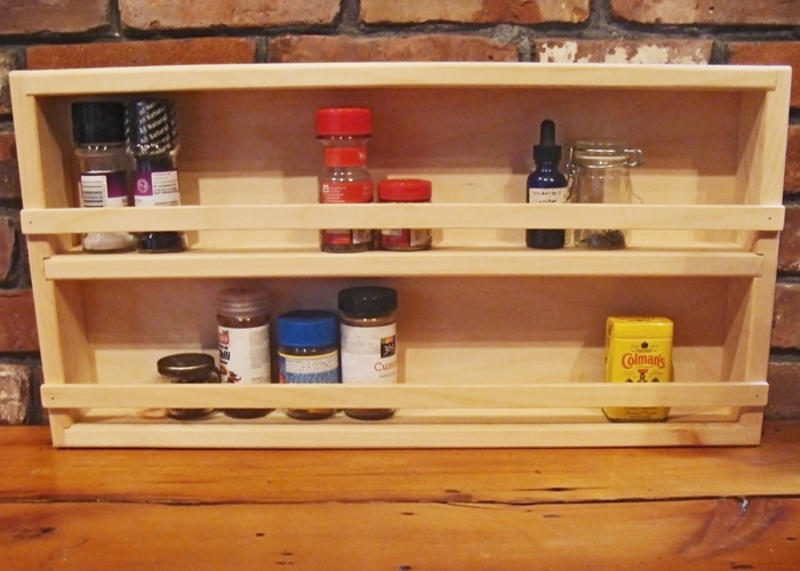 Everyone who has ever stepped foot into a shed or a garage knows the pain of having millions of screws, nails, and tiny tools of various types. There is a simple way to keep everything tidy and at hand. Use plastic tubs for storing small screwdrivers, cords, and other random things. Old jars are excellent for keeping nails and screws. They will be organized according to size and purpose and in the same place. And don't forget to label all of these, so you quickly know where to find whatever you need.
Creative Storage Solutions
If you are feeling creative, you can resort to some unconventional storage ideas that will give your shed some character and personal touch. Use a wood pallet and turn it into a garden tool holder. You can paint it to add color to space. Also, an old metal bucket is an interesting place to keep your hose. Do you have some round baking pans you don't use any longer? Cut them in half, screw them onto the wall facing up, and you've got yourself cute wall pockets for sanding disks, circular saws, and other round objects. And don't forget about the door. You can add some hooks and wicker baskets to the backs of the doors and get some more storage space. Finally, magnetic strips are an option for all things metal.
Go High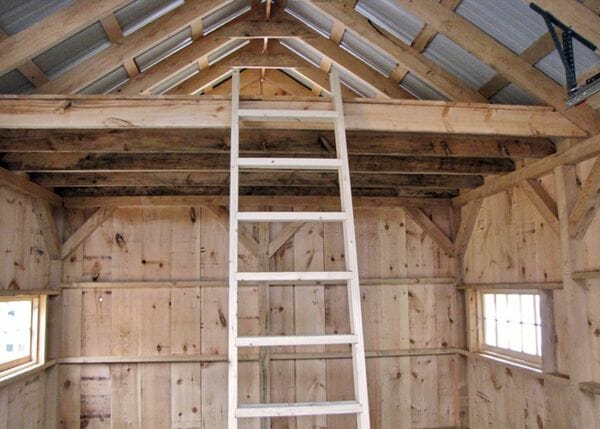 If the height of your shed allows it, install overhead storage shelves. Boards can be rested on the beams for instant shelving or build a small loft. A ladder or step stool can be used to reach your items.
Also, you can add utility hooks to the ceiling. All of this will allow for more floor space or a workbench where you can enjoy your hobbies.
Use the Shed for What It's Meant For
If you purchased a shed for your gardening tools or a hobby, use it for that. It's easy to get caught in a trap and use it to store all the things you don't want in your home. Before you know it, your precious shed becomes a mess. There is an easy solution to all your troubles, like purchasing extra storage buildings for each purpose. Or even better – declutter, so you may not need extra storage at all. And if you still need a unit, make it affordable. Naturally, you will want to save money, but not at the expense of your shed.
There! You've managed to maximize storage space in your garden shed. Quite effortlessly if I may add. Perhaps now is the time to move on to your garage. Or your basement… And who knows what the attic is hiding!
Author bio:
Joanna Thompson is a professional organizer and has been writing articles to help people find ideas to organize their living space so they can enjoy it to the fullest. She is a mother of three, which has made her quite crafty when it comes to inventing creative storage solutions for all the toys, old baby clothes, and other items.