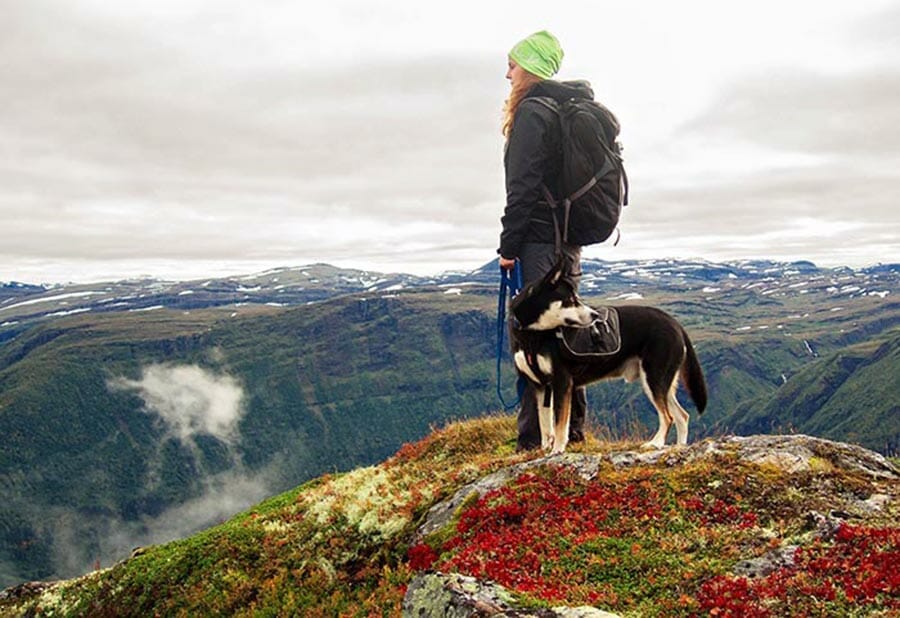 There are many reasons people become outdoor enthusiasts, from enjoying the beauty of nature to escaping the rat race of modern society. The outdoorsy types usually find calm and rejuvenation in being outdoors. In fact, many scientific studies find the following benefits that come from spending time outdoors:
Fresh air, which improves brain function
Vitamin D from sunshine boosts bone health
Unplugging from the constant stream of technology reduces stress and encourages positive emotions
Limited access to artificial light results in better sleep
Spending time outdoors decreases rumination and depressive thoughts
It's easy to see that if you have an avid camper on your holiday list. A gift that taps into their love of the outdoors also makes an impact on their mental, emotional and physical health. Not sure where to start? Here's a list of thoughtful gifts for outdoor lovers that will keep them smiling all year long.
GIFT IDEAS FOR HIKERS
Hiking is a powerful way to improve your health and reduce stress for people of all ages. Some hikers go for hours, while others for days, but either way their enthusiasm for the great outdoors keeps them going. Want to make their next hike incredible? Help them get rugged on the the trail with gifts like:
This camp building kit provides shelter from the elements while enhancing access to fresh air. It's the perfect structure to place on a favorite hiking trail.
A portable, waterproof notebook to write down their observations and experiences.
An LED headlamp for those days when a sunset hike goes a little long.
A camera lens for their smartphone so they can capture the beauty of a wooded vista.
Trail trekking poles for those tough but exuberant uphill climbs.
Hydration backpacks where they can efficiently carry snacks, extra gear and water.
A stainless steel flask for the hiker who enjoys a nip or two of a warm adult beverage to celebrate the end of a long trail.
Hikers are wanderers both in body and at heart. Giving them a gift for hikers and campers that encourages their hobby while also keeping them safe on the trail is an excellent way to expand their inventory of outdoor toys.
GIFT IDEAS FOR DOG LOVERS
Who doesn't love taking their dog out into the wonderful world of nature? You certainly won't hear him complaining! Camping, hiking, biking, kayaking — dog lovers can always find a way to bring their furry best friend along. Not only does the bond between a human and a dog thicken with exciting outdoor adventures, but it also enriches the pup's life with new sounds, smells and activities. You can help enrich both their lives with these gifts for outdoor people with dogs: A safety light for a dog collar so your loved one can keep a sharp eye on their pup even when camping on the darkest of nights.
A camping bed or sleeping bag for dogs for the outdoor enthusiasts who enjoy sleeping alongside their furry friend.
A doggy backpack that lets their dog carry his own gear.
Water toys for the dog who loves to play fetch in rivers, lakes and streams.
A tick key to quickly and easily remove ticks and bugs that cling to dogs while out in nature.
For the outdoorsy dog lover in your life, a gift that helps keep their dog safe and happy while on an outdoor adventure is an ideal way to support a loved one's two favorite hobbies.
GIFT IDEAS FOR CAMPERS
Spending the night out under the stars is an unbelievably peaceful way to reset and recharge from a hectic week or take a break from a busy life. Camping is much more than just pitching a tent, it's a way of life. If you have an avid camper on your holiday list, these gifts for hikers and campers will put a touch of nature into their stockings:
A lightweight solar lantern that charges during the day and lights up the night.
A mini coffee grinder for the caffeine lover who enjoys a rich, fresh cup by the campfire.
A water filter that lets campers refill their hydration packs from streams or rivers to have potable water at their fingertips.
A lightweight camping chair for relaxing by the fire — with models from simple to luxurious.
Make this holiday season extra special by giving the perfect gift for outdoor lovers on your nice list. They'll be thinking of you when they're stretched out under a beautiful starry sky.
Photo Credit: Pixabay