We know how special your Jamaica Cottage is; each one is different and speaks to the owner's tastes and lifestyle. If you are hoping to make the most of the appearance of your backyard and cottage, then you're in the right place. We have some backyard improvement ideas that will take your outdoor space from bland to brilliant!
Create a Botanical Garden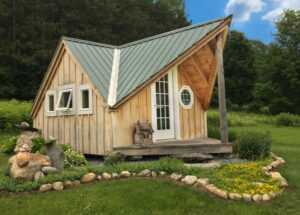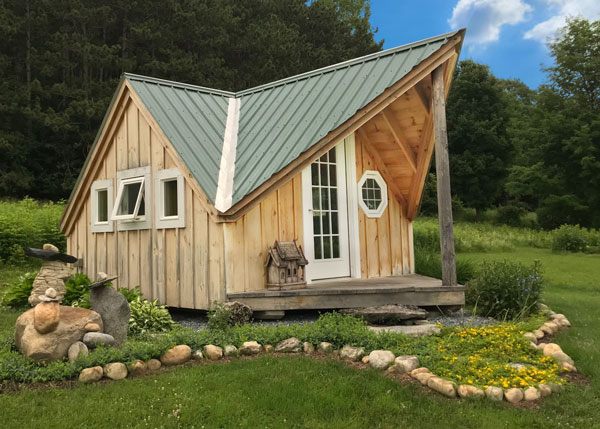 Just about everyone loves gardens, though there's a common misconception that they're difficult to create and/or maintain. This couldn't be further from the truth! On top of that, they're quite budget-friendly if you do it right. While a bit of preparation is needed along with knowing where the sunlight and shade are in your backyard, you could realistically finish in a day.
You can choose what you'd like in your garden. Are you a fan of flowers and plants? There are endless possibilities. If you want to eat fresh veggies, while saving money, try planting your own. Cherry tomatoes are famously easy to grow if you don't have much experience, and they taste delicious!
Desert-type gardens are typically the easiest to maintain if you don't have a lot of time to put into maintenance. Rocks, plants, and cacti all give a unique look and don't need a lot of watering. However, with a Jamaica Cottage, you may prefer a more lush or aquatic landscape.
Add a Fire Pit
Fire pits are wonderful to have, great for entertaining, and can instantly change the vibe of your backyard. You also have quite the array of options, depending on the size of available space you can dedicate to the pit as well as your budget. If you want to go the quick and easy route, you can simply purchase one. However, a more custom look is another option, choosing the materials and making it yourself.
There are countless plans and tutorials online that will show you exactly how to set up a fire pit area. Not only that but building it yourself will give you a sense of satisfaction when you're done!
Add a Gazebo or Screen House
This is another option where you can build your own or buy one. In this case, we recommend purchasing one. Backyard gazebos instantly offer a shady, protected space for you to hang out, entertain guests and more.
We all know the annoyance of sitting down to enjoy a nice barbecue or simply socializing with loved ones when mosquitos crash the party. With gazebos, you can simply close the sides and keep the unwanted guests out! The very popular Florida Room design easily solves this problem. During the daytime, they protect you and your guests from harmful UV rays while offering a cool retreat for you to lounge under.
Colors and materials are endless, so you are sure to be able to find one that perfectly matches the existing décor or style of your backyard.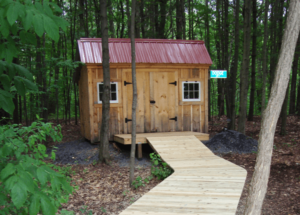 Create a Path
Paths are great ways to add a bit of organization to your backyard, separating the sitting area from the rest of the yard, for example. On the other hand, you can use a path to tie all separate parts of your yard together, such as your shed/cottage, your lounge space, garden, etc. Paths also require planning, as you don't want to just do guesswork as you'll probably end up wasting time and having to start over at some point.
You can select the exact materials you want to work with, which lets you select the color, texture, thickness, and more. If you're on a tight budget, simply pick up a roll of landscaping fabric, a couple of bags of mulch, and you're in business! It's something that anyone can do, too — even if they're not particularly experienced in the DIY world!
Summary
Now that you have some of the best ideas out there to improve your Jamaica Cottage's backyard, which ones are you going to do first? No matter what your budget or timeframe is, you can easily incorporate all of these if you'd like to! However, even if you just finish one project, it can greatly improve the look of your yard to be more inviting for you and any of your future guests. We hope that you enjoyed these DIY backyard renovation ideas, and we want to thank you for staying tuned!