With remote working opportunities on the rise, it's an ideal time to get set up with a home office. Create a separation from your work and household by converting your shed into a backyard office. Some people might choose to use a spare room, basement, or attic space. A backyard office is superior because it provides a little more distance from kids, pets, chores, the TV, and other distractions. If you have clients visit you will give them a professional environment when you convert your shed into a backyard office. Other perks include cutting out long commutes, creating a smaller carbon footprint, and potential increases in property value.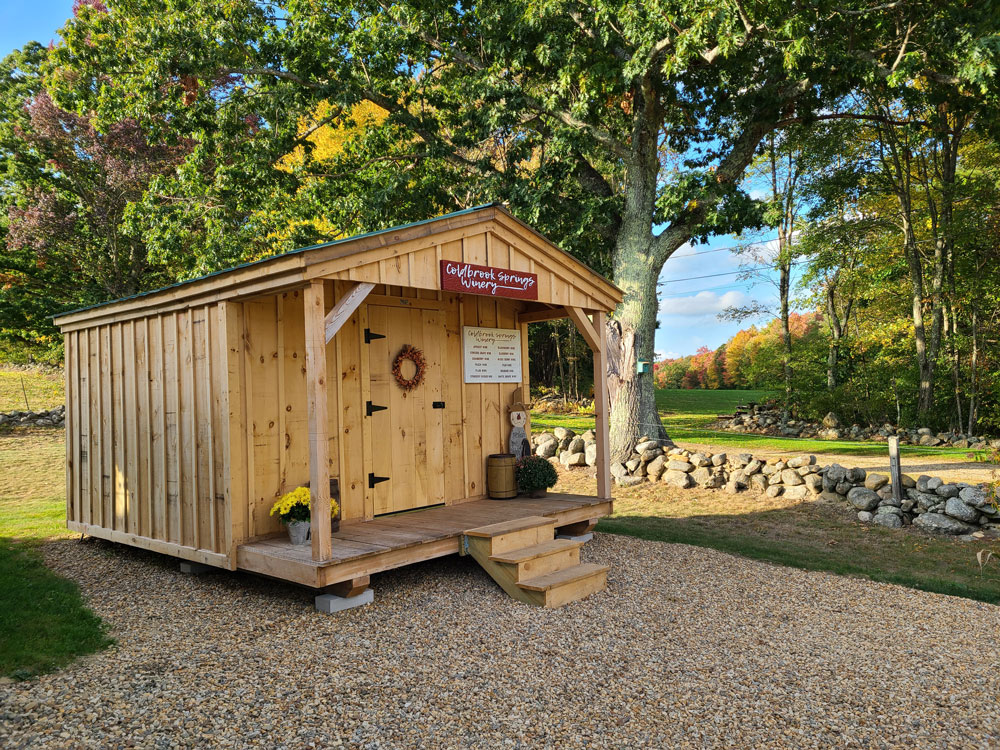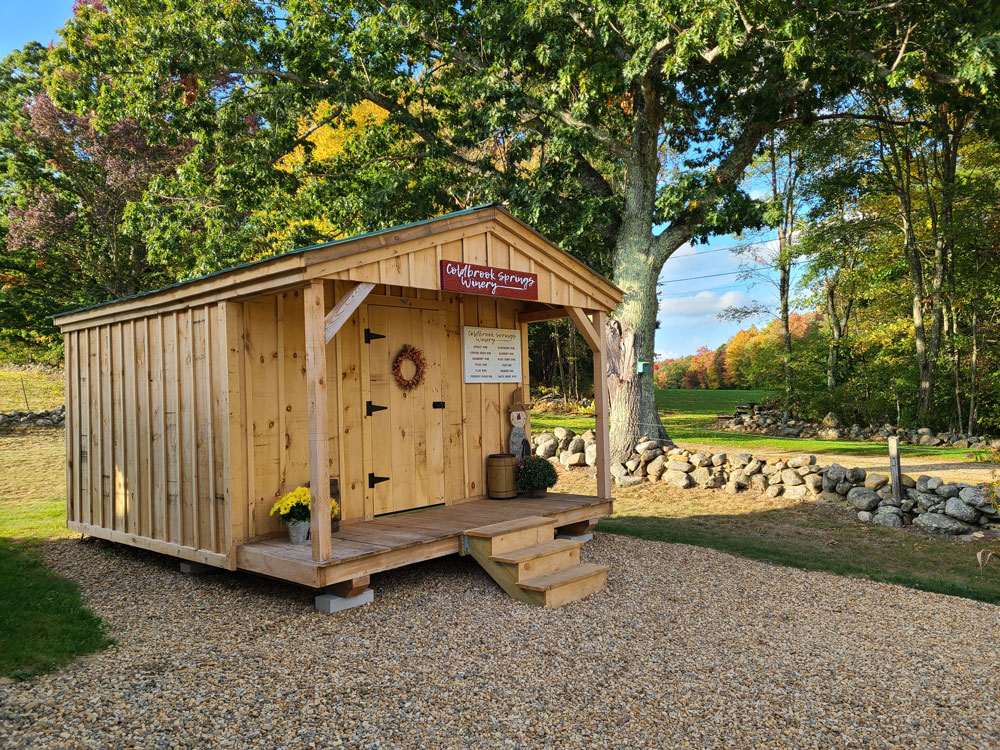 When you are turning a shed into a backyard office there are a few things you will need to consider. Size, your comfort level, and how you are going to lay out the floorplan will all be important factors for creating a tranquil work area. Here are some tips for planning out the best space for you.
How Much Room Do You Need?
First of all, you are going to need to know if your shed is going to be large enough for your workspace. A telecommuter who mostly works from a computer can probably get away with a relatively small space. If you have clients visit or sell products you will want a sitting area and storage space. When your office doubles as a tiny manufacturing facility then you will really need to consider a larger area, an Equipment Shed perhaps.
Clean everything out of your shed so you can take measurements. If your existing shed does not accommodate the amount of space, you will need you can always buy a shed kit that will meet your requirements. Another option is to built a kit as an addition to an existing structure.
Insulate, Insulate, Insulate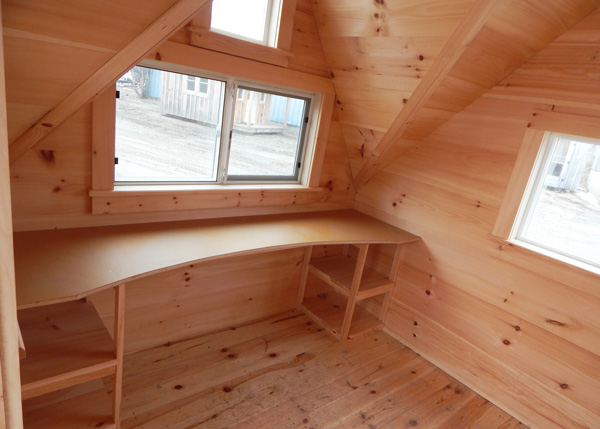 You will probably be using your shed year-round. You will want to keep it warm in the winter and cool in the summer. Loud noises like sirens, barking dogs, and screaming kids are disorienting when you are trying to run an online meeting or while chatting with a client. This is where insulation is going to be very important. Proper insulation will create an energy-efficient interior that will also dampen any outside noise.
Spray foam insulation installed in an existing shed is possible, but it will be a challenge. Swapping out shed doors and windows will also be necessary. You can save yourself some trouble and buy a four-season shed building kit or prefab structure custom-built to your needs. Either way, you will want to make sure the floor, walls, and roof are insulated, the walls and ceiling have some kind of sheathing, and the windows are double pane.
Light It Up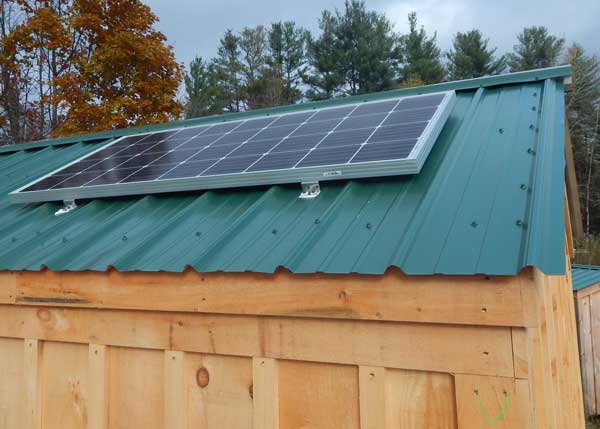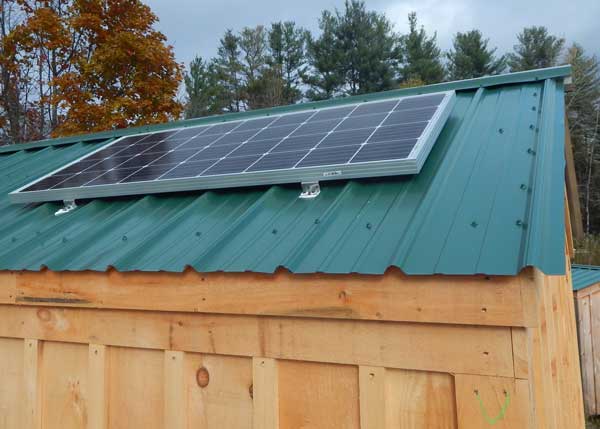 If you aren't working by candlelight or using a typewriter, from one of our Writer's Havens, you are going to need electricity. Good lighting is essential for writing, reading, drawing or any activity where good visibility is required. Several outlets for your computer, printer, and other devices that need a charge can be placed in strategic areas. For safety, you should also have a CO/Smoke detector placed in each room. An exterior light will brighten up the outdoor area when leaving at night.
Often your electrical system can be tied into the grid, or you can see if a solar option will work for your needs. Whichever way you go it is always best to work with a licensed electrician. If you are planning on buying a fully assembled post and beam office, we can install a basic or custom electrical package that will fit your needs. Once you have electricity you can contact your local internet provider to get set up, or you can probably use the Wi-Fi from your home.
Other Creature Comforts
In most cases, an outbuilding that has been insulated and has electricity running to it will be all you need to get started. But you might want to add a few more amenities for you, employees, and any other visitors. A moderate temperature can be achieved with a heat source and air conditioning. A heat pump can provide both heat and cool air and utilizes electricity for output. Wall-mounted propane heaters or wood stoves are other ways to get heat into your office.
Another area of interest might be plumbing. Usually, you can run into your home if you need to use the bathroom or wash your hands. There are plenty of situations where close-by plumbing could be beneficial though. You might not want customers or your employees tracking mud through your home. Or it might be more convenient to have a sink and bathroom nearby. Keeping your space and tools clean is easier with a sink nearby. If any of these scenarios apply installing plumbing is the way to go.
You could choose off-grid options (composting toilet or separate outhouse) or tie your plumbing to an existing septic or sewage line for a traditional setup. Work with a licensed plumber to set up a bathroom or sink to ensure fresh and waste water are installed correctly and follow local building codes.
Setting the Scene
Once you have your shed converted into a comfortable, insulated space start planning your layout. Get measurements of your office shed and draw the floorplan on graph paper. Think about traffic flow. Ask yourself how much storage you need, or if certain items will need quick and easy access. Draft out where your desk, shelving, and other furniture will be placed.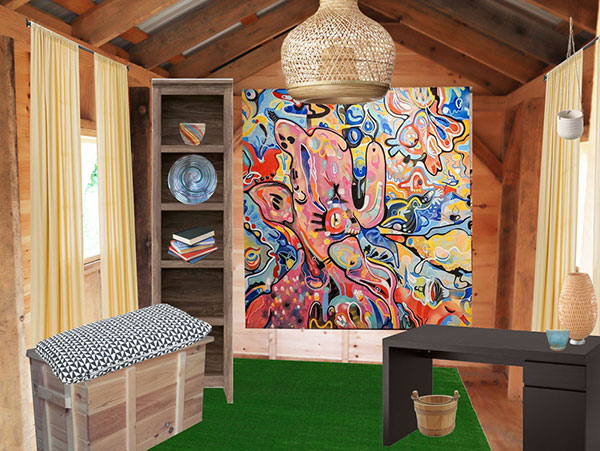 Another fun way to plan out the space is to create a collaged mockup. Take a photo of the inside of your finished home office. Find furnishings and décor that you like online, in catalogs, or take pictures of furniture you already have. Print and cut out the images and glue them to the photo or assemble the collage digitally. This will give you a rough idea of what the space will feel like. You can play around with different styles to get the right atmosphere before you spend any more money.
Finally, don't forget to finish off your cottage office with curtains, framed art, and house plants. Bins and baskets can be used to sort recycling. Carts can be moved around as needed, and racks can utilize wall space for hanging coats, sweaters and hats.
Conclusion
A backyard office can be a wonderful addition to your property whether you are using it for telecommuting, a small business, or a hobby. Setting up your space for comfort, utility and a style that flows with your brand will encourage creativity and productivity. As you finish out your space work with contractors who will keep you on track, will do the job right and follow local building guidelines. Visit this playlist on youtube for a selection of suggested building kits for home offices or workshops. If you have any tips for setting up the perfect backyard office space, we'd love to hear them.