Some of our favorite post and beam livestock shelters were designed with our furry and feathered friends in mind. Newbie urban farmers and experienced homesteaders alike will need shelters for their farm animals. Giving your chickens, ducks, goats, pigs, sheep, and horses a dry place to rest will keep them healthy year-round. Storage for their feed, cleaning supplies, and other farming equipment is necessary too. If you are starting out, you might not know which designs you should build first. Alternatively, if you have been farming for a long time, you probably want to expand and improve your setup. Well, we came up with a solution that can work for everyone…the Barnyard Bundle!
This package deal combines three of our most popular livestock DIY building plans for a discounted price. We include the 16x30 Barn, 8x8 Chicken Coop, and 10x14 Run-In Standard designs. Beginner carpenters were kept in mind when we designed our do-it-yourself building plans. You can use the plans to build with your locally sourced materials. Many in our community pre-purchase the DIY building plans to prepare for a pre-cut kit order too.
In addition to the step-by-step instructions, the plans come with a shopping list, a cut list, and rafter templates. Use the shopping list to comparison shop between purchasing your own materials or buying a pre-cut kit. The cut-list outlines how each piece of lumber will be cut, and what part of the building it is used for. When you buy these kits, keep the handy cut-lit around for inventory tracking purposes. Trace the rafter templates onto your lumber to ensure that your roof pitch will be correct.
A Big Ol' Barn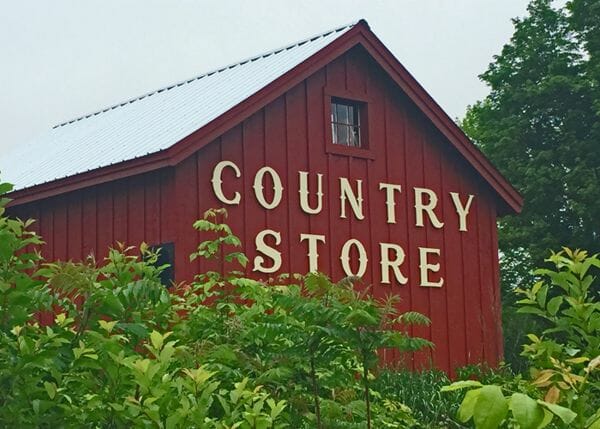 The 16x30 Barn provides 480 square feet of interior space, plus a loft great for storing hay and cleaning supplies. A set of solid pine double doors on the gable end creates an entrance large enough for most horses. Or use it for storing equipment, a place to sell your harvested produce, meat, and eggs, or a workshop where you can make repairs.
Three-Sided Livestock Haven
The 10x14 Run-In is a three-sided shed design decked out with a kickplate and steel corner brackets for towing around the pasture. This building was designed as a horse or cattle shelter but could also be used as a farm stand, equipment storage, or housing smaller animals. Some have even used it as a firewood enclosure or for sheltering motorcycles. Watch this video for a closeup of one of our Standard Run-Ins.
Happy Hen House
Chickens are pretty much a prerequisite for any farming situation. The 8x8 Coop provides an open-air environment for your hens, roosters and chicks. Nesting boxes keep your fowl snug and sound through the night. The hardware mesh siding means they get all the fresh air and sunshine they could want. A 12-inch by 12-inch door drops down to a ramp so your chickens can visit a larger open area for exercise.
Conclusion
Once you have received the livestock shed plans, you can start ordering your materials and get building. Or you might find out that our time-saving and affordable pre-cut kits are the way to go. Whichever path you take, we want you to know that we would love to see the photos of your progress and finished post and beam masterpieces. Then pat yourself on the back for a job well done!
You might also like these other plan bundles for your cottage village: