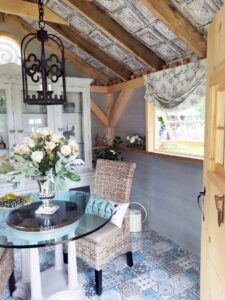 Custom decorative millwork is an excellent choice when you want to go vintage with your home improvement and interior remodeling projects. Nothing can come even remotely close to the aesthetic appeal of real wood.
This is especially true if the wood was crafted by an experienced, skilled, and seasoned contractor with deep knowledge of the material. For this reason, millwork will increase your home's beauty and add real value to your property.
Custom cabinetry, antiqued bookshelves, closets, candle holders, and so on, can significantly increase the price of your home and add to its functionality. Custom crafted millwork makes your property more usable by giving you more storage space. The range of options is endless. Whether you are into gorgeous staircase banisters or decorative crown molding, custom millwork is a fantastic addition to your property.
Since placing matters considerably, we're going to mention the best places to add millwork design and the most common custom millwork options and ideas for your home.
Custom Decorative Millwork for Your Property
If you are a homeowner, you are about to face the challenge of making several essential choices regarding custom millwork in your home. The process can range from quite tedious to exciting and fun, but with the right guidelines, it is doable. It is all about the level of quality and type of wood in the end.
Types of wood greatly matter when making a choice about adding millwork wood. You must take softness, color, grain, rot resistance, and strength into consideration. These are vital characteristics that ensure your millwork is attractive and durable enough.
Consider the following wood types:
White oak – oak is known as hardwood. It's durable, reliable, and heavy, which is why it's most commonly used for furniture and cabinetry. Its wide grain is a property that most appreciate. White oak means reasonable prices and high quality.
Walnut – also known as hardwood, walnut is well-known for its heavy grain and attractive deep brown color. The price is a bit higher, though.
Fir – depending on the client's needs, fir can be made light or dark by adding a variety of different stains. Fir is one of the most flexible wood types around.
Birch – birch is an outstanding medium to hardwood with a light reddish color and fine grain, most commonly used with custom decorative millwork.
Cherry – medium weight, deep reddish-brown wood, perfect for adding a nice finish with a fine grain.
Level of Detail
Now, aside from the type of wood, there is also the level of detail to consider. It all depends on your budget, the style of your home, and the type of project. Some homes demand highly detailed millwork while other homes need something less conspicuous. Traditional millwork almost always includes more details, while the contemporary style is more about minimalist appearance. If you can't make up your mind between the two, talk to your contractor.
Custom Decorative Millwork Ideas
Here are a couple of custom millwork project ideas for your home:
Wainscoting and crown molding
Custom millwork creations for your kitchen
Storage and media centers for your living room
Elegant bathroom vanities
Custom home library and office
Let's delve deeper into the best places to add decorative custom millwork.
Top Places to Add Custom Decorative Millwork
If you want to add decorative millwork to your home, but you're having second thoughts on where to put them, here are a couple of ideas to help you manage.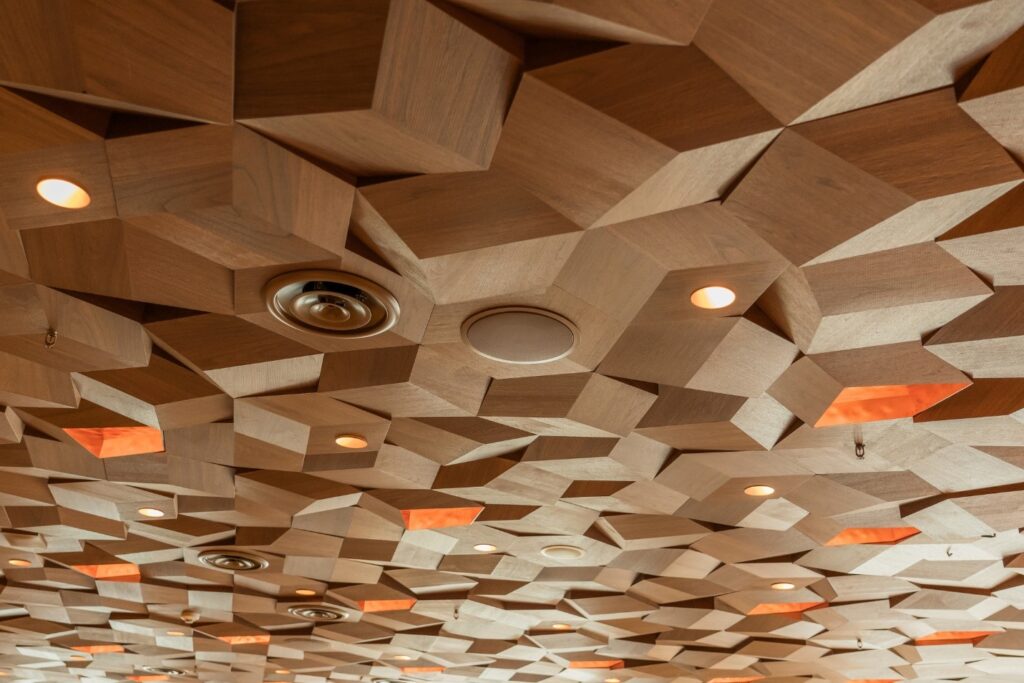 The Ceiling
The first place you should look into is the ceiling, particularly the place where the ceiling and the wall meet. This is simply a perfect and most visible place for molding. It will cover the seam where the ceiling and wall meet.
The best type of millwork for this purpose is a cornice, the most common type of molding. It comes in a wide range of design patterns and sizes to match your home's architectural style and give your property some stylish edging.
The coffered ceiling is currently one of the most popular solutions simply because it adds just enough elegance to pretty much any décor. You can also add a ceiling medallion around your light fixture in the center to give your room a nice dressing up.
Make Your Windows Stand Out by Bringing Some Character
The surrounding area of your windows is an excellent place to add some decoration. You can top off windows in the interior by adding a pediment above the surrounding. Both window surrounds and casings are a fantastic frame to view the exterior and the outdoors. You also make your windows more durable that way.
The best thing about bringing some character to your windows is that the window casings can be detailed or extremely simple. That is up to you. If the installation of your windows left you with unwanted gaps, this is how you can solve that problem with ease.
Well Dressed Walls
You can add a great accent to any room by simply adding some decoration to a chair rail. This goes particularly well with dining rooms and kitchens. That aside, this is also a great way to protect your walls from furniture scratching.
Place your millwork at about 36 inches from the floor. The appeal of paneling and wainscoting is also quite popular among stylish homeowners. Both paneling and wainscoting sit well between the baseboard and chair rail, complementing the room's furniture, wall coverings, and millwork.
Along the Floor
Every home has some sort of baseboard or base to hide any gaps where the floor and wall meet. It's also one of the best ways to protect the wall finish. If we take a look at the tradition, this baseboard or base is commonly composed of 3 separate elements: the cap, the baseboard, and a shoe.
A bit of a more modern approach led to baseboards coming in as a single piece for a cleaner look. The best way to address any preference is to use a decorative baseboard, ranging from 2 to 8 inches.
Conclusion
A custom decorative millwork design is one of the best ways to add architectural appeal and value to your property, home, etc.
No matter what millwork you choose, a casing or a crown molding, you should remember that millwork adds a visual presence that can turn your average home into a luxurious mansion without forcing you to break a budget or invest huge amounts of time and effort. If you want to achieve such an effect, adding your custom decorative millwork to the right place greatly matters.
Natalie Hutchins has been an avid blogger for 5 years, with particular interests in Engineering and related technologies. She has consistently contributed articles to top AEC and industrial publications. Her other interests are in blogging, movies and photography.