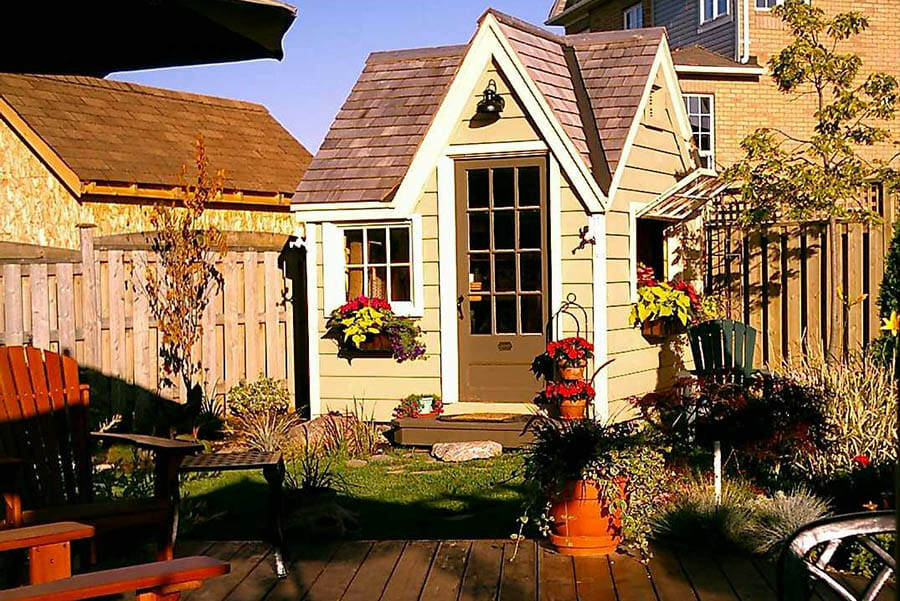 When it comes to making a large purchase for your homestead there are overwhelming choices across the internet. Choosing a garden shed is further complicated with financing, logistics, and designs. Many of the popular solutions include simple and flimsy materials that are inadequate against mother nature. Composite wood, plastic, tube, and tarps even steel buildings crush under the weight of snow and cave from a blast of wind. Many of these small backyard shed designs end up in twisted heaps only to be replaced after a couple of seasons.
By far some of the best companies that are expanding across North America are unfolding new designs and proven methods for getting a strong and affordable building into your back yard. Many of the backyard shed designs found on this list, like the kids' cottage playhouse pictured above, are convertible into other uses such as home offices, a getaway retreat, and can be turned into living quarters as a spare bedroom. The main use for many of these buildings has been a space dedicated to hobbies such as gardening and yoga practice.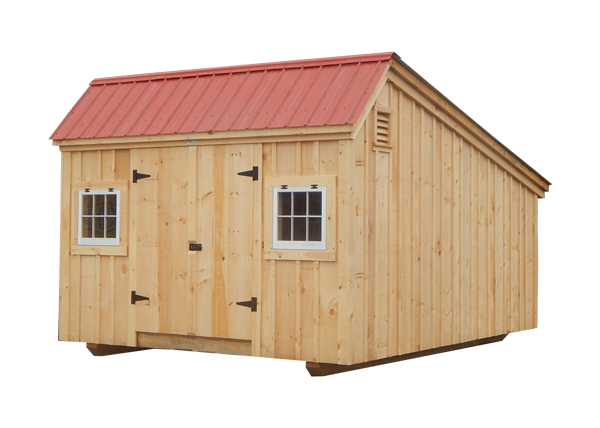 WHAT TO CONSIDER WHEN SHOPPING FOR A STORAGE SHELTER
FITTING THE SPACE
Put four lines around your stuff and measure to determine the best size. Do this in the proposed location of the new structure to confirm meeting zoning setbacks and zoning restrictions. There is always one complaint that is most prevalent when the project is complete… "I wish I got a bigger one"
AFFORDABILITY
Budget and price are always a concern when purchasing a large item. Consider signing up for email notifications of current offers and promotions many of the companies offer discounts during the winter offseason. Watch for financing and free shipping. Getting added bonus points on credit cards is good but paying overtime with little to no interest works too.
LOGISTICS
No matter if you build the project yourself or have the unit brought into the space in one-piece access to your backyard will need to be considered. A clear path to the site is ideal. Whatever the obstacle a few pictures to present to the delivery crew beforehand are desirable. Whether you plan to do the work yourself, hire a professional, or have it delivered the more information supplied beforehand from both parties make the transaction of moving the heavy bulky materials go smooth.
REPUTATION
Many of these smaller shed retailers supply products built by others, some shops do it all. Whatever direction you choose to explore look at the length of time in business and the reviews a company has received. Companies with strong reviews are the best to work with, you will thank me for this if there is ever a service issue.
DESIGN
Too many storage sheds supply cheap poor backyard shed designs; when searching for a company to partner with, seek out the style that most appeals to you. The style of building as well as the overall look will be long-lasting. Consider the long term effects of the decision. A custom shed built by a contractor may not be the best for the wallet. Take a look at companies that specialize in small outbuildings and ask for references.