RULES FOR PARTICIPATION
• Commissions do not apply to items that are being shipped to the affiliates address, change fees, site visits, non-refundable good faith deposits or design fees. 
• Sharing of pricing or coupon codes is prohibited. Our pricing changes frequently and we will not honor pricing that is not advertised on our website or on Jamaica Cottage Shops social media pages. Sharing coupons will result in termination of your affiliate account. 
• We reserve the right to terminate affiliate accounts at any time for any reason. 
EARNINGS
• A 5% commission is earned on all shipped orders purchased using your affiliate link. 
• Payouts occur at the beginning of each month once the purchased items ship and a minimum of $100 in commissions has been earned.
• Commissions are not earned on cancelled orders.
• Clients often change their orders. The balance shown in your account may not be 100% accurate.
• The commission earned is the total of the order minus shipping fees and sales tax. 
WORD OF MOUTH CONTACTS
If you are in contact with a lead that has product questions you may send us their name and contact info so that our trained customer service reps can accurately answer questions. If you provide us with the name and contact info, in writing, before the item is ordered, you will be considered the lead source for that customer.
If we do not receive this information before the client orders you will not receive a commission on the order. 
Fill out this form to submit your leads to us. Please provide as much information as possible. We will mark you as the lead source for each lead submitted.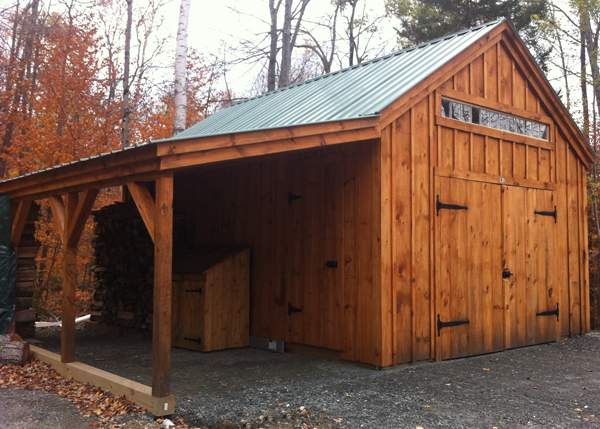 Now it's easier to share links with your affiliate code. In this video I have shared three examples. 
1. Share our main website. Copy the URL into the URL generator in the affiliate area. Click Generate URL, then you can copy the url and paste it where you want to use it. 
2. Next I show how to use this with a product. I use the same process, then paste the link into an email that I send to a friend. 
3. This process can be used on any page on our website, including static pages such as the About Us page, blog posts and product information. 
4. Note that the URL must start with jamaicacottageshop.com. If it is a link to a PDF your code will not be tracked. Our sales flyers, site prep info sheet and specification sheets are PDF's and are not hosted on our website.  
SHARE A BLOG POST
We have over 100 blog posts and aim to add a new entry about once a  week. Blog posts feature design ideas, how-to's and tips for getting the most out of our buildings. For audience members who are unfamiliar with our products linking to our blog can be a great gateway. You can share as we add new content, or pick and choose which topics you think would be most useful for your followers. 
It is recommended not to share the entire post when you do. Instead write a small blurb with a READ MORE link to entice your audience to click the link. 
When sharing a blog post do not forget to add your affiliate code to the end. We utilize cookies to let us know when a customer buys using your code, as long as they order within 90 days of clicking your link. 
DOCUMENT A FACTORY TOUR
If you live near our Vermont factory, or plan on visiting the Green Mountain State you could set up a factory tour to share with your audience. You may take photos and video of our buildings and ask one of our team members questions. Write an article about your visit to share on your blog or email newsletter, or share a YouTube video of your adventures.
This kind of engagement is helpful for your audience. They can find a connection with the products we sell and get answers to any burning questions. 
UTILIZE YOUTUBE
If you plan on purchasing one of our kits consider creating a series of videos showing each step of the building process. Our most successful affiliate has done this with several of our kits. We find that those who have over 100,000 subscribers have done well. 
If your subscriber count isn't very high it could still be worth a shot for the long term. Having visuals and videos of your build can be a valuable testimonial. Be sure to share each video you post on your social media pages and make sure you link to the product page of the shed or cottage you are building in the YouTube video and description for best results. Again, don't forget to add your affiliate URL 
SHARE A WISHLIST
Our product pages feature a configurator that allows our customers to customize their projects. They can select upgrades for flooring, siding, roofing, and other add-ons. 
Add a few of your dream buildings to your cart, then add it to a public wishlist. You can link to the wishlist, with your affiliate code at the end. If you bought one of our fully assembled buildings or kits you can recreate what you purchased. Share photos with your community and let them know how they can buy the same shed that you purchased. 
This can be very effective because you are sharing a testimonial of something you have experience with, and giving your audience an easy way to buy. The price point will be higher with upgrades, meaning a bigger commission!