Building a home for yourself isn't an easy task, believe us, we know. And as this is the place where you will be living, everything has to be done just right. Today, we are here to tell you how to maintain your tiny home, cottage, or shed. Because not only is the building process extremely important – the things you do to your building afterward are too.
If you want to keep your structure looking as good as new, you have to invest some time into maintaining it. As this is not something everyone knows, we decided to give you a couple of tips that are going to help you maintain your building and keep it looking great for years.
A Solid Foundation is Key to Maintaining Your Building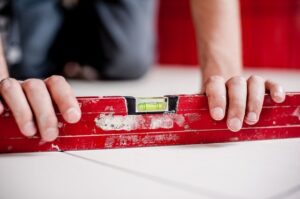 While you are still building your home, you have to make sure that everything is done right. And this is because a good foundation is key to a home's long lifespan. As long as you make sure that you use good-quality materials and tools, and you have professional builders helping you, as you build your home, you are taking the first step towards a healthy foundation. In the same way you would hire movers to transport furniture without damaging anything to your home, you might want to hire builders to build your home so nothing goes wrong. It is a great idea to have professionals help from the beginning.
Roofing is Important
Not only is having a solid foundation important but so is having a good roof. The roof protects both your home and you from the elements and that is why having a high-quality roof is crucial. Putting a roof on a home is a tough task. It is much better to hire a professional right away to avoid mistakes that could end up being costly. Once the roof is up make sure to routinely maintain it by cleaning out the gutters, removing snow, and replacing faulty shingles before any leaks happen.
Care for Wood Siding
Once you finish building your home, you have to take a couple of steps that are going to make your home last and look better even longer. If the home you built is wooden and you want to maintain the look of young wood, you need to use materials that help this.
Wood-protecting finish will preserve your wood from UV rays. UV rays have been proven to cause a lot of damage to wood over time. In 5 years' time, your home will look just as it did when the wood was first treated with the solution. This means that for 5 years you won't have to think about sun-damage and damage from most outside elements. You can also use certain oils, linseed for example, that the wood soaks in over time.
Avoid Chipped Paint
It's not for everyone, but some people do like the look of a painted home. If done correctly, it can really look amazing. Though most people prefer to keep the natural color of wood, a lot of people decide to paint it. And if you do too, you have to make sure that the paint you are using is of good quality. Use a finish that is going to last the longest. Have in mind that when you paint on wood chipping will occur over time. To avoid this a pre-painting primer should be applied first, and make sure the surface is dry and prepared correctly.
Vegetation Should Keep Its Distance
It has been proven that wooden homes that have been surrounded by plants will need much more attention. This is because a lot of bugs live in the plants and some of them can cause damage to your home. Additionally, plants can create access for rodents and reptiles to crawl into your windows. If you are growing a beautiful garden by planting flowers, grass, fruits, or vegetables, make sure you plant them a bit further away from your home, a couple of feet will be just fine.
Use Routine Maintenance to Get Ahead of Any Problem Areas
Twice a year you should inspect your building for any issues. Look out for cracks in the foundation and siding, missing roofing shingles, gaps in window and door framing, and mold Take care of these issues as you find them and you will be thanking yourself later. Knot holes, can be filled in with wood putty, windows and doors can be caulked. Re-level your building if the doors and windows are getting stuck. If you find minor mold and mildew apply a half water/half bleach solution to kill it off. Clear any items away from the sides of your building, such as stacked wood, landscaping materials and garbage. Getting ahead of the game now will save money in the long run and ward off major complications from occurring in the future.