Frosty mornings and snowy days ahead mean it is time to close up your greenhouse, or at the very least, weatherize it. Adding this winter greenhouse maintenance to-do list to your end-of-fall duties will ensure that your greenhouse is tidied up for the winter. Plus, you'll be prepared to get that green thumb working lickity-split when spring rolls around!
Harvest Your Bounty
Before you start cleaning, you will want to pull out any veggies and flowers that won't make it through the winter. If your harvest is bountiful, this is a good time for canning, dry freezing, and baking! Enjoy some fresh bouquets or pull out your flower press. If you have more than you can handle, sharing with friends, family and neighbors is always an appreciated option. Potted plants that can live indoors should be brought inside your home unless you plan on weatherizing and heating your shed.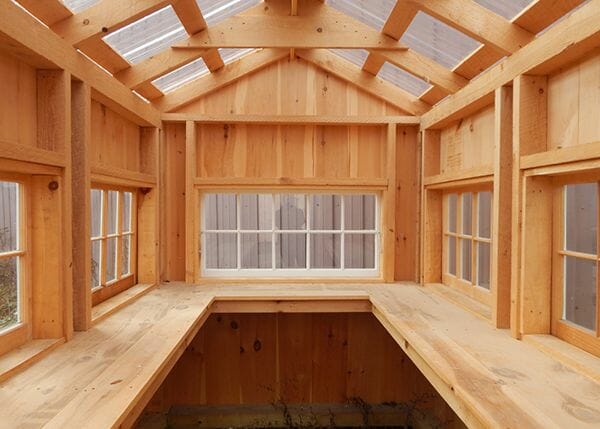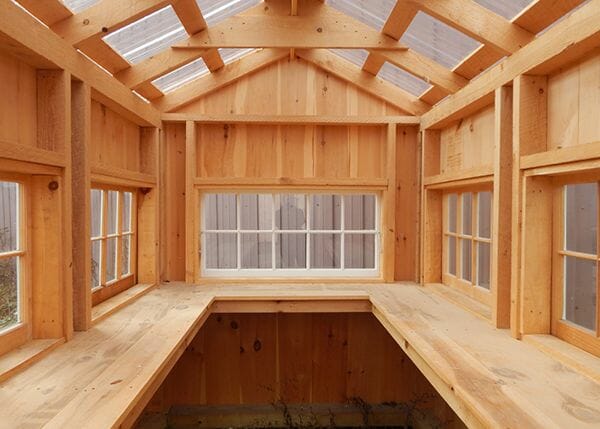 Clear Everything Out
Taking everything out of your greenhouse will make it quick and easy to clean. Move everything out to start with a clean slate for efficient organization. Pull out all of your pots, watering cans, tools, and bags of soil. NorthernHomestead.com mentions leaving perennials inside. Perennials will bounce back when spring arrives. Anything prone to rotting should be moved out to lower the chances of disease and pest attraction.
Freshen Up
Thoroughly cleaning out your building is a top winter greenhouse maintenance tip. Freshen up your greenhouse by giving it a good scrub. Clean any glass and clear poly roof panels. Ensure sunlight access by removing dust, dirt, and cobwebs. Wipe down any fixtures, pots, and tools with a non-toxic, plant-friendly cleaner. Once everything is glistening, you can move your supplies back inside.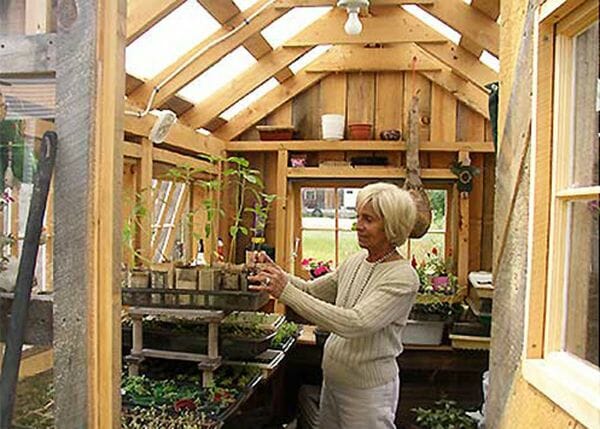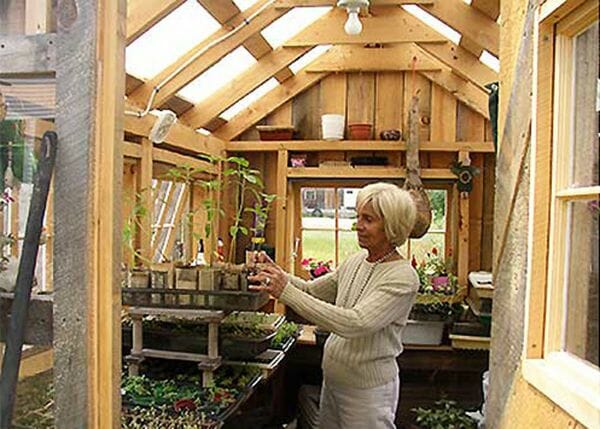 Maintain for Preservation
Maintaining your building, inside and out, will lengthen its lifespan and keep it looking spiffy. Now is the time to fix any leaks and cracked windows. Applying paint, stain, or linseed oil to the interior and exterior is simple when everything is already clean. Do it now, if it is time, so you can focus on gardening instead of chores.
If your windows and doors are sticking, you should oil the hinges. An unlevel building can also cause sticky windows and doors. Check that your foundation isn't sagging anywhere, and add shims as needed. Also, window and door hinges should be functional, or else snow and rain might sneak in on a windy day.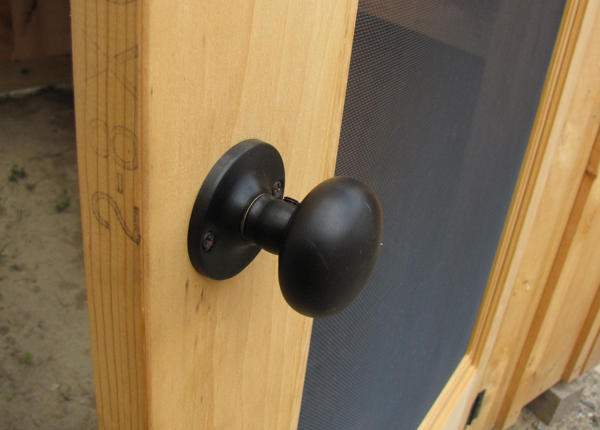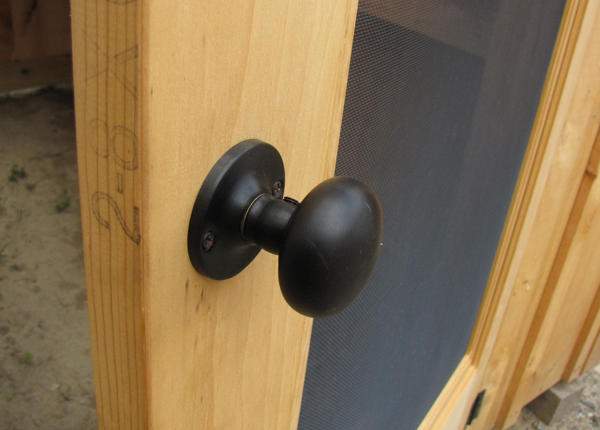 Spruce up any garden beds that are staying. Cover the soil with compost or woodchips as a mulch. Finally, improve your garden bed ecosystem by adding worms to the dirt.
Boost UV Rays and Warmth
Weatherizing a greenhouse can make winter growing possible in any climate. Adding insulation might be tricky if your shed is already built, but this isn't impossible. Or start with a new building and customize with insulation and energy-efficient windows and doors. Caulk windows, doors, and cracks to prevent cold air from entering. You can also use foam foil insulation as a temporary solution. Since sunlight is needed for photosynthesis, you'll want to remove any insulation covering windows, doors, and roofing during the day.
Running a space heater is one way to keep everything in the greenhouse warm in winter but won't be energy efficient if you don't have insulation. Try some passive heating techniques instead. For example, keeping a black rain barrel inside will absorb heat from the sun. Compost piles and lava rocks also generate heat. If you live in a near-arctic climate, these passive heating techniques won't work on ultra-cold and cloudy days, but they can help reduce energy costs for the long haul.
Conclusion
Following these five simple winter greenhouse maintenance steps will ensure your greenhouse continues to be a haven that promotes a healthy environment for your seedlings. The best part? Many of these tasks do not need to be completed every year as long as you inspect your building. Do you have some greenhouse maintenance tips that we missed? Share them here.