In this day and age, our outdoor storage sheds for sale have become a must have staple of every home, just because there are so many great things that you can do with them. These five backyard storage shed ideas are a great way to jumpstart you into purchasing or cleaning out and finding a new use for your shed.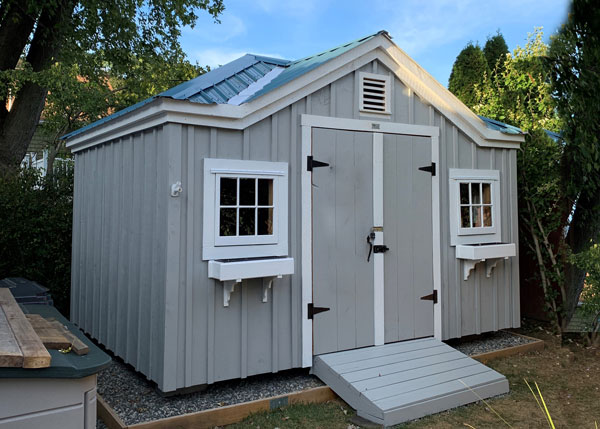 ---
STORAGE
Many people buy an outdoor shed for this single purpose alone, to store stuff. Having a shed is a great place to store seasonal decor, extra furniture or outdoor tools. It is never good to leave lawnmowers and other garden tools out in the elements as it will damage and rust them, so a shed is a perfect catch all and organization place for the things you don't have room for in your home.
---
WORKSHOP
If you are a builder or enjoy tinkering, then your reason for building a shed can be a workshop for building. All you really need are a few cabinets to hold your saws, drills, and other tools, along with a flat surface to work on. Using a shed allows you to have an indoor work area that you can get a little messy, unlike the inside of your home. You can also use this as a craft room for creating and decorating small to large projects.
---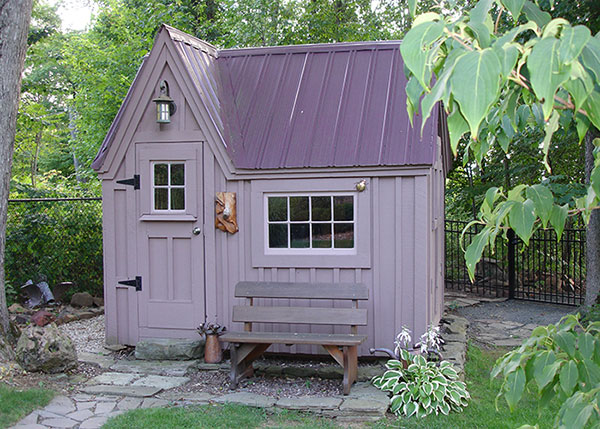 PLAYHOUSE
Give your kid's a space of their own when you convert a shed into a playhouse. Most shed dealers sell smaller kid friendly sheds as playhouses. However, you can use any sturdy shed and create a more personalized space for your little ones.
This backyard storage shed idea can be very fancy with insulated drywall or keep it simple with the standard shed ply-board interior. Get your kid's involved and let them help decide on how the shed should look. You can even add on a loft for dual levels of play.
---
CANNING
For the busy gardener, canning season can be a constant kitchen disaster. Mix in weekly long hours of canning along with trying to keep a kitchen tidy and be able to cook three meals a day. If you like to can fresh fruit, jams and vegetables, then a canning shed could be a game changer for your kitchen.
All you need in a shed for canning is a stove, an older one will work just fine, some running water for washing and counter space for chopping. You can also add in an air conditioner unit in the window for warm summer days and add bins for holding produce until you are ready to can it.
---
GUESTHOUSE
If you want to do something special to house your guests, or if your home doesn't have extra room for overnighters, then consider turning your shed into a guest house. While this backyard storage shed idea can get a little pricey with the electricity and plumbing, you can opt to make it a cozy cottage that has some electricity and is close enough to the house to use the bathroom.
An outdoor shed is a great addition, and can be used in a multitude of ways. These great backyard shop ideas and many more will inspire you to create a fun and wonderful space for your family to enjoy for many years to come.
---
By: Allen Michael
Allen Michael is the founder and editor of Saws Hub, a website focused on helping woodworkers and DIYers find the best tools for their projects. Allen stumbled onto this need while setting out to learn how to build his own dining room table, and has since become an expert on home making projects and woodworking tips.