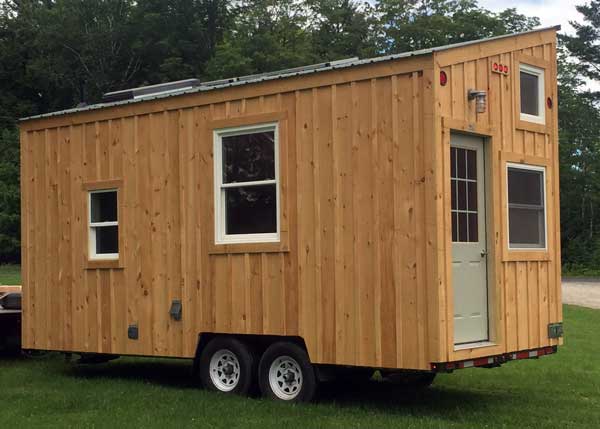 One of the biggest challenges that THOW owners face is finding a reliable place to park their homes. Buying a plot of land for your home base is an excellent idea. But if you are yearning for a nomadic lifestyle, you may want to keep your options open.
You can save cash by hitting up friends and family when you are in between spots. However, you don't want to overstay your welcome. We put together this list of resources where you can find places to park your tiny house while exploring the world.
Parking at Campgrounds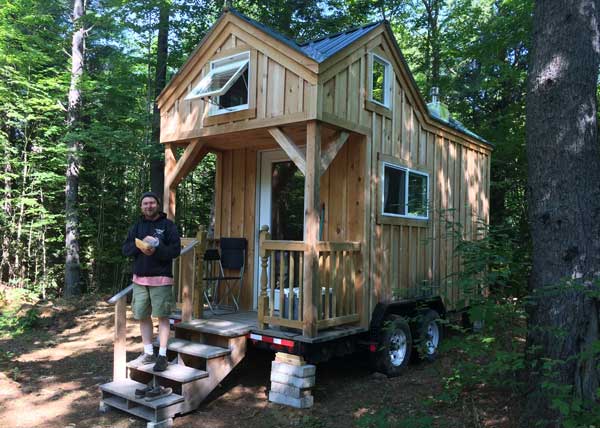 Most campgrounds across North America offer RV lots. Because tiny homes are similar to RV's, they can usually utilize campsites. Most campgrounds provide short-term rentals during late spring through early fall. But some places will do long-term rentals all year long. Campgrounds are affordable, safe, and usually have all of the amenities close at hand.
Electrical and running water hookups are common for RV sites. And most campgrounds have dumping tanks for getting rid of waste. Or use common bathroom areas to save on wear on tear on your tiny home plumbing system. On-site laundry machines, a general store, Wi-Fi, swimming pools, and access to fun activities are some deluxe features you might find in a campground too.
In some cases, you might be able to do a work exchange with the campground for free or discounted rent. It could be office work, cleanups, or filling in for vacationing workers.
Parking at Farms
Working farms are other areas where you might exchange labor for free rent. We have sold tiny homes to several farmhands. While many farms provide housing for their workers, it isn't always ideal. Those who crave privacy and comfort may prefer to rest in a four-season tiny home on wheels during their spare time.
https://wwoofusa.org/ offers a database of over 1500 organic host farms looking for a helping hand. Many farms need help in planting, harvesting, livestock care, maintenance, deliveries, and administrative tasks.
Tiny House Parking in Villages & Mobile Home Lots
Thoroughly cleaning out your building is a top winter greenhouse maintenance tip. Freshen up your greenhouse by giving it a Tiny house villages are popping up all around the nation. The people who set up these small communities handle zoning and permits to develop the land for this purpose. Hookups for utilities should be standard, but always confirm what is included with the monthly fee before signing a lease. Mobile home lots have been around for a long time and are well established. Tiny home villages are less common but will provide a homier vibe while you are surrounded by other THOW enthusiasts. Lots can usually be found via newspaper classified ads, craigslist, or in directories.
Directories
If you are flexible directories can provide ever-changing lists of available lots.
• Tiny House Villages – this website offers a directory of over 250 lots that cater to tiny living. You can filter by price, location, and lifestyle requirements.
• Tiny House Hosting Facebook Group – This online community averages 50 posts a month. Many people seem to be searching for places, while others are sharing their available lots. It can't hurt to ask for parking opportunities in specific areas.
• Tiny House Communities – A small, but well-curated list of nice places to park.
Conclusion
As you explore these parking options, document your travels with a journal. Keep track of where you stayed, how much you paid for rentals and utility costs, and rate how much you enjoyed each location. You can use this information to decide if you want to return or remember which areas to avoid. Having contact information for your hosts can be very useful if you find yourself in a tight spot and need to find someplace quick. Grow your community, be neighborly to those you meet along the way, and you shouldn't have trouble finding places to park.

Did we miss a resource that you think we should share? Let us know!