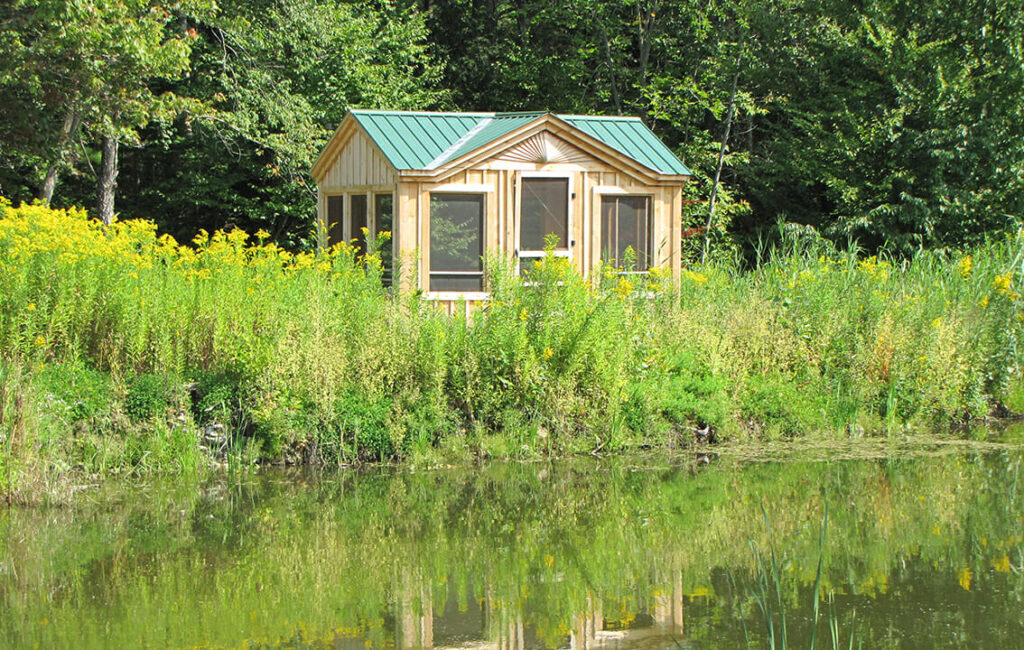 If you want to make your home more fun to live in now and more valuable later, making some modernizing upgrades is a great place to start. Modernizing and updating your home can make the roof over your head more livable and make your house more valuable when it comes time to sell.
Not every home improvement is equally valuable, and you only have so much time, and so much money, to spend. If you want to get the most out of your limited home improvement dollars, you need to know which upgrades will give you the best return on your money, and which updates will most improve your current quality of life. Here is a smart 21st-century update that will modernize your home now and improve its resale value later.
A SUNROOM ADDITION YOU CAN ENJOY ALL YEAR AROUND
If you need or want a little extra space for relaxation in your home, consider building a sunroom addition like this screened shed. A sunroom is a fantastic place to go for some quiet time or to get away from whatever activity is occurring in the house. You can also enjoy nature through all of the gorgeous windows in the room, regardless of the weather or time of year.
Even if you tie your all season room additions into your home's air conditioning and heating unit, you'll still want to install a ceiling fan in your sunroom so you can keep the area cooler in the summer. Also, consider getting an electric stove heater to keep it toasty warm in the winter. Make sure you clean your cottage thoroughly and that everything is in top condition.
Depending on the age of your home you may need to do a bit of retrofitting on your plumbing, but in the end, the upgrade will be well worth the effort. Just be sure to consult a qualified contractor to discuss exactly what you need and how to make your dreams of building a sunroom a reality.
You do not have to break the bank or move away from home to enjoy a more modern and luxurious lifestyle. With this simple tweak and relatively inexpensive project, you can modernize your existing home, making it more beautiful, more comfortable and ultimately more valuable as well.
When you need more room to relax in your home, an all season room addition becomes the perfect choice. Designed correctly, you can enjoy that space all year long while adding value to your residence. Get in touch with us for more detailed information on 3 season vs 4 season sunrooms.
By: Katie McFarlin
Director of Client Services
www.zerys.com