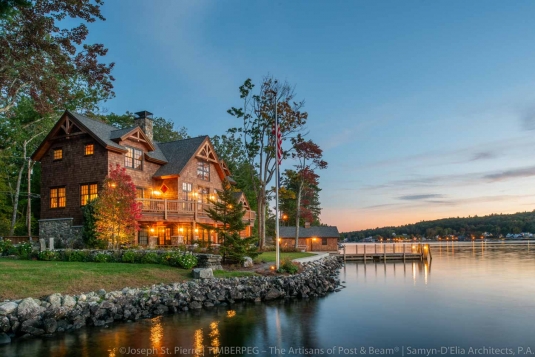 Jamaica Cottage Shop saw an exciting, big change in 2021. We were acquired by WHS Homes.
Don't worry folks, it's all good— Jamaica Cottage Shop remains and is even better!
With any major change like this, there were so many questions. What is staying the same? What's changing? It took some time to get it all sorted out. Here's the breakdown.
What's staying the same?
We will remain Jamaica Cottage Shop® as you know it for the foreseeable future. We will continue offering real wood, and robust, unique designs for Fully Assembled buildings and Pre-Cut Kits nationwide.
WHS Homes is the parent company to several other brands —all in the business of building. Each brand has its own personality and specialized offerings. Jamaica Cottage Shop will continue to focus on affordable building solutions from Storage Sheds to Cottages.
WHS Homes shares so many of our already established values. As part of that, we'll remain committed to:
     •  Offering unique designs made with real wood
     •  Using sustainably sourced materials
     •  Manufacturing locally and in the USA
We're still located in South Londonderry, Vermont. There are no current plans to move out of the area.
What's changing?
This list is long too but it contains all good news, and we're absolutely stoked.
There have been some minor updates in leadership, but nothing too dramatic. Department heads are being empowered with a new layer of support. This provides time and resources for improving internal processes, communication, quality control, work conditions, and more.
We're excited to be offering more options and will be adding some new products in the next year, so stay tuned!
The timing of the sale couldn't have been better. We were at a great pivot point. Now, with our new support and resources, we can make some really neat things happen.
About WHS Homes
New-England-Neighbors, WHS Homes offices are only an hour drive from our shop here in South Londonderry, Vermont.
Based out of Claremont, NH, the company boasts several other building brands. Jamaica Cottage Shop® is happily settling into the scene and will remain dedicated to its current market.
Meet the WHOLE FAMILY!
Here at Jamaica Cottage Shop®, we couldn't be happier to be associated with these fine brands.
Our new "sister" companies have history dating back to 1963 and encompass a variety of elegant and distinct style homes. We'd love for you to meet them, Real Log Homes®, Timberpeg®, American Post & Beam®, and Davis Frame Company. Here's a rundown of the roster. If you visit these sites, be sure to click on the 3D virtual tours and photo albums. You won't want to miss those!
Real Log Homes
The oldest brand in WHS Homes family was founded in 1963 in Vermont. Real Log Homes® offers several log profiles and corner options, innovative designs, and one of the most comprehensive log home packages available in the industry.
---
---
Timberpeg
Renowned for award-winning, custom designed, traditional mortise-and-tenon timber frame homes, Timberpeg® utilizes a modular system allowing for flexibility in layout and size to match any style.
---
---
American Post & Beam
Inspired by barn and farmhouse architecture, American Post & Beam offers a lighter more contemporary post and beam style.
---
Davis Frame Company
The newest addition to the WHS Homes, Inc. family, Davis Frame Co. offers flexible design solutions including panelized, hybrid, and timber frame homes.