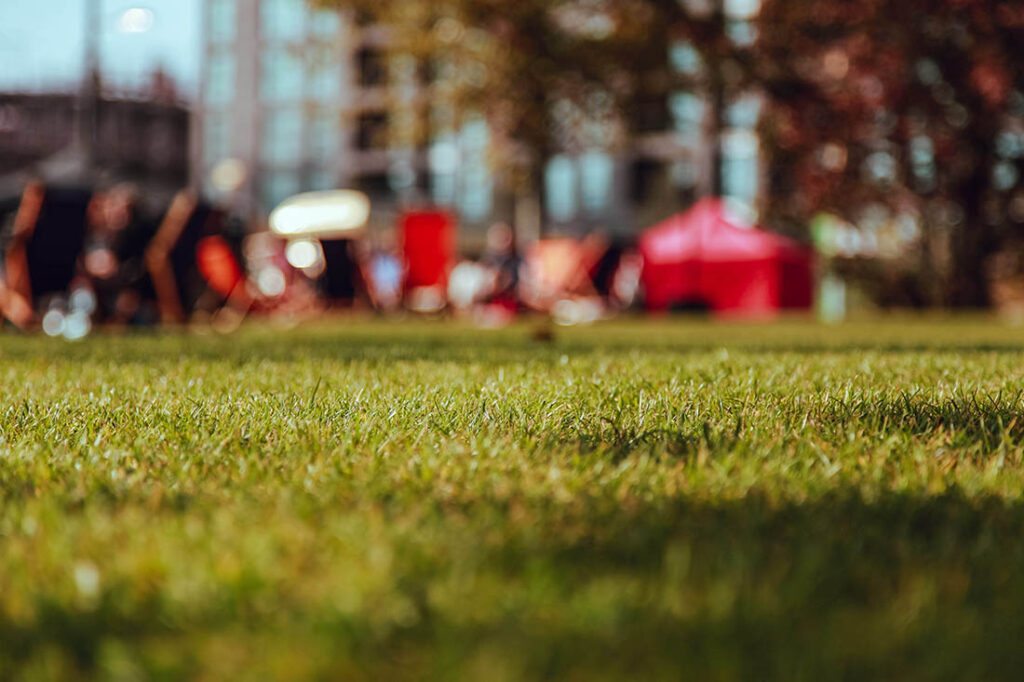 The days leading up to a vacation can be stressful. Before you head to the airport there's packing to take care of, mail to hold, alarms to set, and much more. With so much going on in the house, it can be easy to forget about preparing your lawn. Neglecting your yard before you head out on holiday can result in a dead, dry lawn, however. A healthy lawn needs between 1 and 1.5 inches of water per week to stay lush. Luckily, considering these lawn maintenance tips before heading out on vacation will keep your garden looking its best while you're away.
MOWING THE GRASS
It might be tempting to cut your grass lower than usual when leaving for a week or two, but you should avoid trimming your lawn too short. Longer grass shades soil from the sun and helps it to retain moisture better. Depending on the type of grass you have, you should trim it between around one and four inches high. If you plan on being gone for more than two weeks, you may want to consider hiring a neighbor or local landscaping company to come and mow your lawn at regular intervals. An unkempt yard isn't only a pain to come home to, but it also advertises the fact that you're out of town to potential burglars.
KEEPING PLANTS WATERED
If you live in an area with frequent showers, you may not have to worry about keeping your lawn watered while away. For those living in drier areas, however, it's important that you figure out a way to water your garden while on vacation. You may want to invest in a timer and set up an automated sprinkler system for your yard. You can also get a neighbor or professional to water your garden. Just remember that it's best to water plants in the morning, as afternoon temperatures can cause much of the water to evaporate before reaching a plant's roots.
UNCLUTTERING THE YARD
Keeping your lawn clear of debris while you're away is one of the best lawn maintenance tips. Storing large objects such as a car or dumpster on your lawn prevents sunlight from getting to the grass underneath, stunting growth. You should try to move all items to the patio or garage, including garden furniture. That way, you won't come home to a patchy yard. Removing items from outside also reduces the risk of property damage if a summer storm hits. Toys, tools, and furniture can all become projectiles that cause damage to windows and brickwork.
You should also weed your garden before leaving on vacation to make your life a little bit easier when you return. Weeds steal nutrients and water from your grass, which can be a major problem while you're away from home. By weeding before you go, you'll ensure that your lawn isn't deprived of water.
If you're worried about the health of your yard while the family is away on vacation, there are some steps that you can take to ensure that you don't return home to a dead lawn. Either with or without the help of a neighbor, you can keep your garden neatly trimmed and watered during your absence. Taking the time preparing your lawn is worth coming home to a lush, green yard after your holiday.
By: Sally Writes