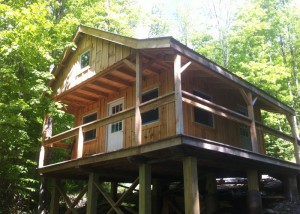 (Sunday midday) A couple of weeks ago, I received a writing assignment that I knew was going to be crazy hard to pull off. It was from the boss man himself (who does always have his reasons for any kind of piece) but This one has me procrastinating badly – meaning I still haven't written a single thing (I hope he doesn't read this part) and here's why….
(The much-dreaded assignment) I have to recap all the Craigslist material I have written throughout the year into one tidy, funny, organized + thoughtful post. (Whhhhatttt??) (Whhhhhyyyyy??)
(Much later same day) Ok. I'm settled in now to resolve this situation. 2 dogs are watching me with mild interest (probably the homemade pizza nearby) and I'm now 50% certain I can make this assignment come to life. (gulp. It is due to be live Tuesday … here it is already Sunday …and the sun is going down…)
(later still) Onward … Here's what I know.
There are 1,847 posts. Really? Haha That's pretty good. That means I averaged 153.916667 posts a month. (This I hope he does read).
Hmmm. Jamaica Cottage Shop ships their all wood Kits throughout the continental United States + eastern Canada – so to help figure out what to write about where – I found that I needed to learn much more about the 44 states + 5 provinces I managed to reach out too. For example, did you know that Ohio has an active well established maple syrup industry? Florida surprised me with a big love for horses + did you know that Virginia and yoga retreat is often said in the same breath?
Alabama
Arkansas
Colorado
Connecticut
Delaware
Florida
Georgia
Idaho
Illinois
Indiana
Iowa
Kansas
Kentucky
Louisiana
Maine
Maryland
Massachusetts
Michigan
Minnesota
Mississippi
Missouri
Montana
Nebraska
Nevada
New Hampshire
New Jersey
New Mexico
New York
North Carolina
North Dakota
Ohio
Oklahoma
Pennsylvania
Rhode Island
South Carolina
South Dakota
Tennessee
Texas
Utah
Vermont
Virginia
West Virginia
Wisconsin
Wyoming
Ontario Quebec Nova Scotia Prince Edward Island New Brunswick
65% – that's how many designs, sizes and different design + build options I tried to cover this year
Barns
Cabins
Chicken Coops
Cottages
Farm Stands
Firewood + Equipment Storage combo Sheds
Garages
Offices
Pool Houses
Run Ins
Sheds
Stall Barns
Studios
Sugar Shacks
Tiny Houses
Vendor Booths
Woodsheds
Workshops
(Much much later) (after I made an apple pie that's how much later) During the year I also learned that buildings like the extremely popular Run Ins are also called things like Loafing Pens + Loafing Sheds. And a whole lot more…  (2,409 more LOL)
10x
12x
14x
16x
18x
20x
3 season
3 season cabin
3 season cabins
3 season camp
3 season camps
3 season cottage
3 season cottages
4 season
4 season cabin
4 season cabins
4 season camp
4 season camps
4 season cottage
4 season cottages
4 season tiny house
4 season tiny houses
4x
6x
8x
alpaca
alpaca barn
alpaca barns
alpaca shed
alpaca sheds
alpacas
artisan shed
artisan sheds
artist
artist studio
artist studios
artists
ATV
backyard bar
backyard barn
backyard barns
backyard bars
backyard chicken coop
backyard chickens
backyard cottage
backyard cottages
backyard farmer
backyard farming
backyard getaway
backyard getaways
backyard homestead
backyard homesteader
backyard homesteading
backyard maple syrup
backyard maple syruping
backyard shed
backyard shed kits
backyard shed plans
backyard sheds
backyard shelter
backyard shelter kits
backyard shelter plans
backyard shelters
backyard sugar house
backyard sugar house plans
backyard sugar shack
backyard sugar shack plans
backyard sugaring
backyard sugaring house
backyard sugaring house plans
backyard sugaring plans
barn
barn design
barn door
barn kit
barn kits
barn plan
barn plans
barn shed
barn shed plan
barn shed plans
barns
beach house
beach houses
beach style house
beach style houses
beautiful shed
beautiful sheds
bike storage
bikes
boat
boat house
boat houses
boat shed
boat shed kit
boat shed kits
boat shed plan
boat shed plans
boat sheds
boat storage shed
boats
booth
bungalow
bungalows
burger stand
burro
burro barn
burro barns
burros
cabana
cabanas
cabin
cabin design
cabin designs
cabin kit
cabin kits
cabin plan
cabin plans
cabin playhouse
cabins
camp
camp design
camp kit
camp kits
camp plan
camp plans
camp shelter
camp shelters
camper
campers
camping
camping shelter
camping shelters
camps
canoe
canoes
cattle
cattle barn
cattle barns
cattle shed
cattle shed plan
cattle shed plans
cattle sheds
cattle shelter
cattle shelter plan
cattle shelters
cedar shake shingle
cedar shake shingles
chicken coop
chicken coop kit
chicken coop kits
chicken coop plan
chicken coop plans
chicken coops
chicken house
chicken houses
chickens
classic
classic cottage
classic cottage plans
classic cottages
classic loafing shed
classic loafing sheds
composting toilet
coop design
corral
corrals
cottage
cottage design
cottage designs
cottage garden
cottage garden plan
cottage kit
cottage kits
cottage living
cottage plan
cottage plans
cottage playhouse
cottage shed
cottage sheds
cottage style house
cottage style houses
cottage style shed
cottages
country home
country home kits
country home plans
country homes
country house
country house kits
country house plans
country houses
country store
country store kits
country store plans
country stores
cow
cow barn
cow barns
cow shed
cow shed diy plan
cow shed diy plans
cow shed kit
cow shed kits
cow shed plan
cow shed plans
cow sheds
cows
craft booth
craft booths
craft room
cross country skiing
cross country skiing cabin
cross country skiing retreat
diy barn kit
diy barn kits
diy cabin kit
diy cabin kits
diy cabin plan
diy cabin plans
diy camp kit
diy camp kits
diy firewood storage kit
diy firewood storage kits
diy firewood storage plans
diy plan
diy plans
diy run in plan
diy run in plans
diy shed kit
diy shed kits
diy storage shed
diy storage sheds
diy sugaring house kit
diy sugaring house kits
diy wooden shed kit
diy wooden shed kits
do it yourself barn kit
do it yourself barn kits
do it yourself plan
do it yourself plans
do it yourself shed
do it yourself shed kit
do it yourself shed kits
do it yourself sheds
donkey
donkey barn
donkey barns
donkeys
dutch door
dutch doors
easy chicken coop
easy chicken coops
easy to use plan
easy to use plans
eco
eco friendly
eggs
equipment storage
equipment storage plan
equipment storage shed
equipment storage shed kits
equipment storage shed plan
equipment storage sheds
family getaway
farm
farm life
farm stand
farm stand kit
farm stand plan
farm stand plans
farm stands
farmer
farmers
farming
farms
farmstand
farmstand kit
farmstand plan
farmstand plans
farmstands
firewood
firewood and equipment storage
firewood storage
firewood storage kit
firewood storage plan
firewood storage plans
firewood storage shed
firewood storage shed kit
firewood storage shed kits
firewood storage shed plans
firewood storage sheds
fishing
fishing cabin
fishing cabins
fishing camp
fishing camps
fishing cottage
fishing cottages
food truck
food trucks
food vendor
four season
four season cabin
four season cabins
four season camp
four season camps
four season cottage
four season cottages
free range
gable
gallery
gallery plans
gallery space
garage
garage design
garage designs
garage kit
garage kits
garage plan
garage plans
garages
garbage and recycling storage
garbage and recycling storage plans
garbage bin
garbage bins
garbage can storage
garden
garden design
garden shed
garden shed kit
garden shed kits
garden shed plan
garden shed plans
garden sheds
garden tool storage
garden tool storage kit
gardener
gardeners
gardening
gardening shed
gardening shed kit
gardening shed kits
gardening shed plan
gardening shed plans
gardening sheds
gardens
gazebo
gazebos
general store
glamping
goat
goat barn
goat barns
goat shed
goat sheds
goats
granny pod
granny pods
green living
greenhouse
greenhouse kit
greenhouse plan
greenhouses
grocery
guest house
guest houses
handcrafted
harvest
he shed
he sheds
hen
hen house
hen houses
hens
homestead
homestead gardens
homesteaders
homesteading
horse
horse barn
horse barns
horse farm
horse farms
horse shed
horse shed kit
horse shed kits
horse shed plan
horse shed plans
horse sheds
horse shelter
horse shelters
horses
hot dog stand
hot dog stands
hot tub
hot tub enclosure
hot tub enclosures
hot tubs
hunting
hunting cabin
hunting cabins
hunting camp
hunting camps
ice cream stand
ice cream stands
in law apartment
kayak
kayaks
kick plate
kick plates
kit
kit barn
kit barns
kit cabin
kit cabins
kit camp
kit camps
kit cottage
kit cottages
kit garage
kit garages
kit run in
kit run ins
kit shed
kit sheds
kits
lake
lake cabin
lake cabins
lake camp
lake camps
lake cottage
lake cottages
lake house
lake houses
large garage
large garages
large loafing shed
large loafing sheds
large shed
large shed kit
large shed kits
large sheds
large sugaring sheds
large wood garage
large wood garages
lawn furniture storage
lawn mower storage
lawn tractor storage
livestock
livestock barn
livestock barns
livestock shed
livestock shed kit
livestock shed plan
livestock shed plans
livestock sheds
livestock shelter
livestock shelter kit
livestock shelter kits
livestock shelters
living green
living simply
living small
llama
llama barn
llama barns
llama shed
llama shed kit
llama shed kits
llama shed plan
llama shed plans
llama sheds
llama shelter
llama shelters
llamas
loafing
loafing pen
loafing pen plan
loafing pen plans
loafing pens
loafing shed
loafing shed diy plan
loafing shed diy plans
loafing shed kit
loafing shed kits
loafing shed plan
loafing shed plans
loafing shed shelter
loafing sheds
loafing shelter kit
man cave
man caves
maple
maple sugar
maple sugaring
maple syrup
maple syruping
markets
meditation room
meditation rooms
micro cabin
micro cabins
micro camp
micro camps
micro shelter
micro shelter design
micro shelters
mini home
mini home design
mini home on wheels
mini house
motorcycle
motorcycle storage
motorcycles
mountain bikes
mountain cabin
mountain cabins
mountain camp
mountain camps
mountain home
movable
movable stall barn
movable stall barns
national
nationwide
nesting
nesting box
nesting boxes
new England
new england tradition
off grid
off the grid
office space
old fashioned
one bay garage
one bay garage plan
one bay garages
open garage
open garages
organic
organic farmer
organic farmers
outdoor living
outdoor storage
outhouse
partition
partitions
permaculture
permaculture farmer
permaculture farmers
permaculture farming
permaculture gardener
permaculture gardeners
permaculture gardening
permaculture homestead
permaculture homesteading
pig
pig shed
pig sheds
pigs
plan
plans
playhouse
playhouse kit
playhouse plan
playhouse plans
playhouses
ponies
pony
pony barn
pony barns
pool house
pool houses
poolhouse
poolhouses
pop up
pop up shop
pop up store
post and beam
post and beam cabin
post and beam cabins
post and beam camp
post and beam camps
post and beam chicken coop
post and beam cottage
post and beam cottages
post and beam garage
post and beam garages
post and beam kit
post and beam kits
post and beam loafing pen
post and beam loafing shed
post and beam loafing sheds
post and beam shed
post and beam sheds
potter
potters
pottery
potting shed
potting shed kit
potting shed plan
potting sheds
precur garage
precut barn
precut barn kit
precut cabin
precut cabin kit
precut cabin kits
precut cottage
precut cottage kit
precut kit
precut kits
precut shed kit
precut shed kits
prefab
prefab cabin
prefab cabins
prefab camp
prefab camps
prefab cottage
prefab cottages
prefab garage
prefab garages
prefab kit
prefab kit garage
prefab kit garages
prefab kits
prefab shed
prefab shed kit
prefab shed kits
prefab sheds
prefabricated
prefabricated cabin
prefabricated cabins
prefabricated camp
prefabricated camps
prefabricated cottage
prefabricated cottages
prefabricated garage
prefabricated garages
prefabricated shed
prefabricated sheds
produce
pump house
pump houses
pumphouse
pumphouses
ranch
ranch barn
ranch sheds
red cedar
retreat
retreats
river
river cabin
river cabins
river camp
river camps
river cottage
river cottages
river house
river houses
roadside stand
rooster
roosters
rough sawn lumber
run in
run in kit
run in kits
run in plan
run in plans
run in shed
run in sheds
run in shelter
run in shelter kit
run in shelter plans
run in shelters
run ins
rural life
rural living
rustic
rustic cabin
rustic cabin design
rustic cabin plan
rustic cabin plans
rustic cabins
rustic camp
rustic camps
rustic cottage
rustic cottages
rustic garage
rustic garages
rustic getaway
rustic home
rustic mountain house
rustic retreat
rustic shed
rustic sheds
rustic style cabin
rustic style cabins
saltbox
sap house
sap house plan
sauna
saunas
screen house
screen houses
screen room
screen rooms
screened room
screened rooms
self sufficient
sewing room
sewing rooms
shake shingle
shake shingle roof
shake shingle roofing
shake shingles
she shed
she shed plans
she sheds
shed
shed bar
shed barn
shed barn kit
shed barn kits
shed barn plan
shed barn plans
shed barns
shed bars
shed design
shed designs
shed kit
shed kits
shed shelter
shed shelter plan
sheds
sheep
sheep barn
sheep barns
sheep shed
sheep sheds
shelter
shelter kits
shelter plans
shingle
shingle roof
shingle roofing
shingle siding
shingles
simple barn plan
simple cottage
simple cottage designs
simple cottages
simple living
simple plan
simple plans
simple shed
simple shed kit
simple shed kits
simple shed plan
simple shed plans
simple sheds
ski camp
ski camps
sliding barn door
sliding barn doors
small barn
small barn design
small barn kit
small barn kits
small barn plan
small barn plans
small barns
small cabin
small cabin diy plans
small cabin kit
small cabin kits
small cabin plan
small cabin plans
small cabins
small camp
small camp kit
small camp kits
small camp plan
small camp plans
small camps
small coop
small coop design
small coops
small cottage
small cottage design
small cottage designs
small cottage kit
small cottage kits
small cottage plan
small cottage plans
small cottages
small firewood shed
small firewood shed kits
small firewood shed plans
small firewood sheds
small garage
small garage kit
small garage kits
small garage plan
small garage plans
small garages
small home
small homes
small house
small house kit
small house kits
small houses
small hunting camp
small lake house
small lake houses
small loafing shed
small loafing sheds
small run in
small run ins
small rustic cabin
small rustic cabins
small rustic camp
small rustic camps
small shed
small shed kit
small shed kits
small shed plan
small shed plans
small sheds
small wood garage
small wood garages
small woodshed
small woodshed kit
small woodshed kits
small woodshed plan
small woodshed plans
snack stand
snack stands
snowboarder
snowmobile camp
snowmobiles
solar
stall
stall barn
stall barn kit
stall barn kits
stall barn plan
stall barn plans
stall barns
stalls
storage
storage shed
storage shed kit
storage shed kits
storage shed plan
storage shed plans
storage sheds
store
store front
studio
studio kit
studio kits
studio plan
studio plans
studio shed
studios
sugar house
sugar house kit
sugar house kits
sugar shack
sugar shack kit
sugar shack kits
sugar shack plan
sugar shack plans
sugar shacks
sugar shanty
sugar shanty kit
sugar shanty plan
sugar shanty plans
sugar shed plan
sugaring house
sugaring house kit
sugaring house kits
sugaring house plan
sugaring house plans
sugaring houses
sugaring shack
sugaring shack plan
sugaring shack plans
sugaring shack shed
sugaring shack shed plan
sugaring shacks
sugaring shanty
sugaring shed
summer house
sustainable
sustainable lumber
three season
three season camp
three season camps
timber frame
tiny cabin
tiny cabin kit
tiny cabin kits
tiny cabin on wheels
tiny cabin plan
tiny cabin plans
tiny cabins
tiny camp
tiny camp kit
tiny camp kits
tiny camp on wheels
tiny camp plan
tiny camp plans
tiny camps
tiny cottage
tiny cottage design
tiny cottage kit
tiny cottage kits
tiny cottage on wheels
tiny cottage plan
tiny cottage plans
tiny cottages
tiny firewood shed
tiny firewood shed plan
tiny firewood shed plans
tiny firewood sheds
tiny home
tiny home design
tiny home on wheels
tiny home plans
tiny homes
tiny house
tiny house company
tiny house design
tiny house kit
tiny house kits
tiny house on wheels
tiny house plan
tiny house plans
tiny houses
tiny lake cottage
tiny lake house
tiny living
tractor
tractor shed
tractor sheds
traditional
traditional barn
traditional barn kits
traditional barn plans
traditional barns
traditional coop
traditional coop design
traditional coops
traditional cottage
traditional cottage kit
traditional cottage plan
traditional cottage plans
traditional design
traditional designs
traditional garage
traditional garages
traditional loafing shed
traditional loafing shed kits
traditional loafing sheds
traditional shed
traditional sheds
traditional stall barn
traditional stall barns
traditional sugaring shack
traditional sugaring shack kits
traditional sugaring shack plans
traditional sugaring shacks
tree house
tree houses
treehouse
treehouses
trunk show
trunk shows
two bay garage
two bay garage kit
two bay garage kits
two bay garage plan
two bay garage plans
two bay garages
vendor
vendor booth
vendor booth plans
vendor booths
vendors
Vermont
Vermont cabins
weaver
weavers
winterized
wood barn
wood barn kit
wood barn kits
wood barn plan
wood barn plans
wood barns
wood bin
wood bins
wood cabin
wood cabins
wood coop
wood coops
wood garage
wood garages
wood shed
wood shed kit
wood shed kits
wood shed plan
wood shed plans
wood sheds
wood stall barn
wood stall barn kit
wood stall barn kits
wood stall barns
wood storage shed
woodbin
woodbins
wooden barn
wooden barns
wooden cabin
wooden cabins
wooden coop
wooden coops
wooden garage
wooden garages
wooden shed
wooden shed kit
wooden shed kits
wooden shed plan
wooden sheds
wooden stall barn
wooden stall barns
woodshed kit
woodshed kits
workshop
workshop kit
workshop plan
workshop plans
workshops
workshops kits
writer
writers
yoga
yoga retreat
yoga