Thank you for purchasing building plans from Jamaica Cottage Shop.
We value your patronage and want to provide you the best possible user experience. This includes providing your plans instantly upon purchase.
Where can I find my plans?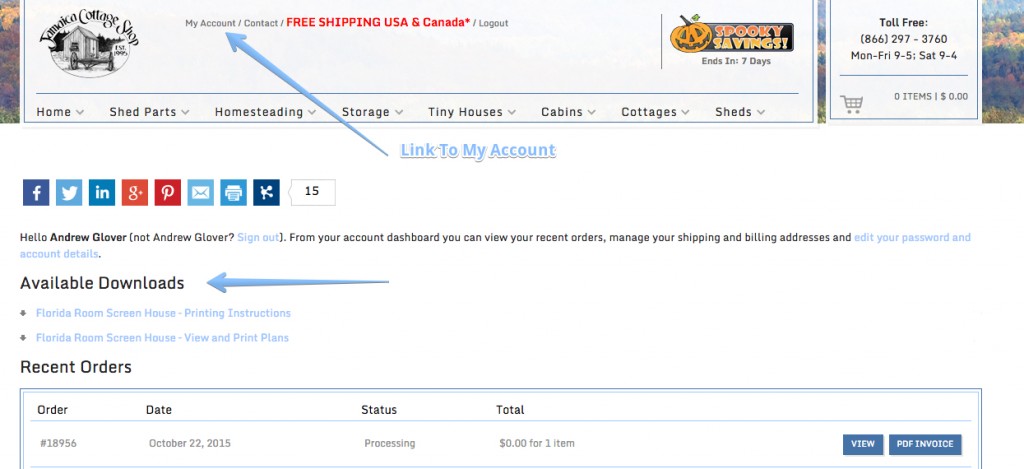 You can find the link to your plans in a few places. First you can find the link in the confirmation / receipt email that was sent to your inbox. Please note that you must be logged into your Jamaica Cottage Shop account to access the online plans.
You can also find the download link on your "My Account" portal. To access your my account portal, click "My Account" from the top menu of the Jamaica Cottage Shop website. Once you are logged in you will find your available downloads at the top of the page.
How to print your plans:
1) Open the desired plans from the provided links.
2) Find the document menu at the bottom of the window.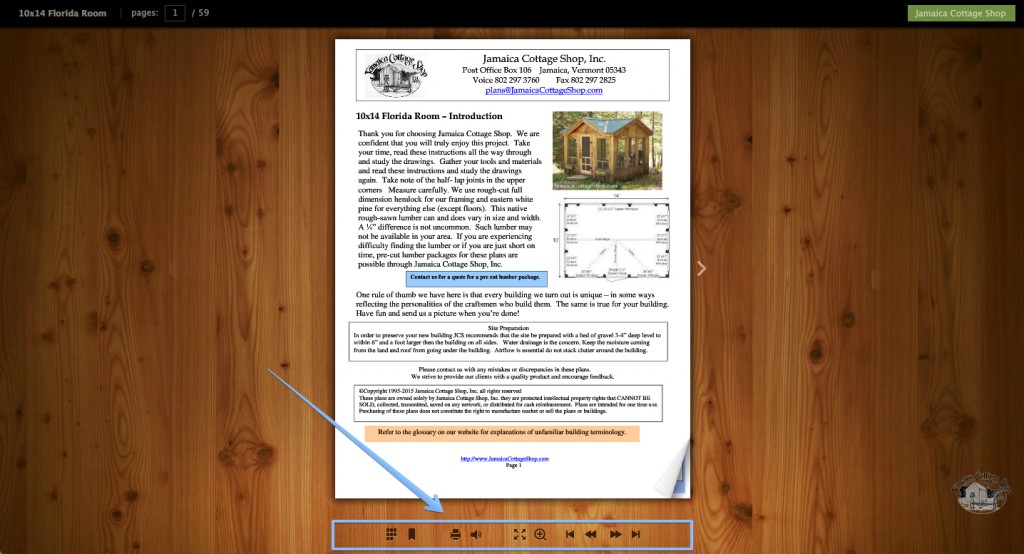 3) Click the "Printer" / "Print" icon on the document menu

4) In the popup menu, set you print options.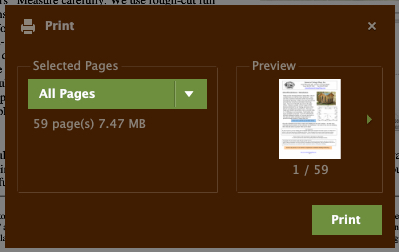 5) Click "Print"